Our little boy turned six years old last Saturday, July 7, 2012. His new school doesn't allow birthday celebrations in the classroom, so we arranged a simple celebration for him at home. However, the celebration only took place last Sunday because that's the day he'd get to see his grandparents.
A few days before he turned six, I told Justin that he could do whatever he wanted on his birthday provided he went to see his favorite barber first for a haircut. Of course, we were there to accompany him to the barber shop. And because he obliged, his wish was our command that day.
Our little boy wanted only simple things on his birthday. First, he said he'd play at Tom's World and then he wanted to eat ice cream. Of course, he was expecting a gift from Daddy and Mommy, too. Nope, he didn't ask for a piece of Slane jewelry. What he wanted to have was the Finn McMissile toy that he saw on YouTube.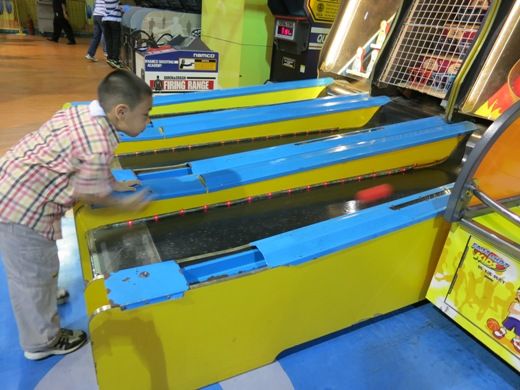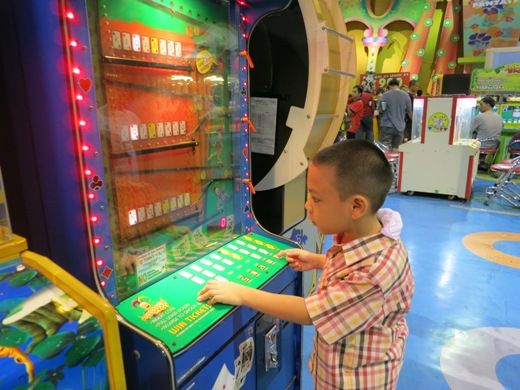 At Tom's World
At Toys R Us
At Cara Mia Gelateria
For his birthday celebration the next day, we bought a rectangular Red Ribbon cake (mocha flavor) because he still wanted to blow a birthday candle. Then, we cooked spaghetti and fried chicken at home.
His birthday cake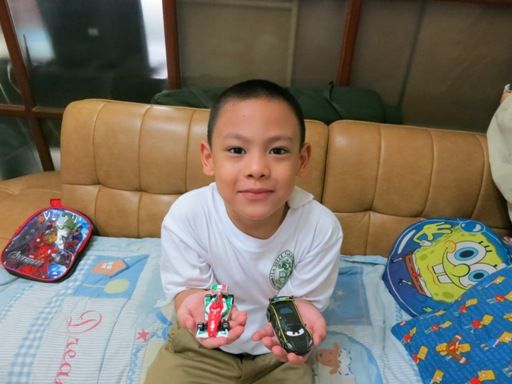 His birthday gifts from Tito Dennis (Francesco Bernoulli and Lewis Hamilton cars)
Well, our little boy is not so little anymore. He is a young man now, but he still loves to play. That's the reason why of all the gifts that he received from his aunt and uncle and cousins, he enjoyed the Cars' toys the most. These were given to him by his Tito Dennis, my younger brother.
Happy 6th birthday, son! We love you!