Friday of last week, my son went home from school showing me four stamps on his hands.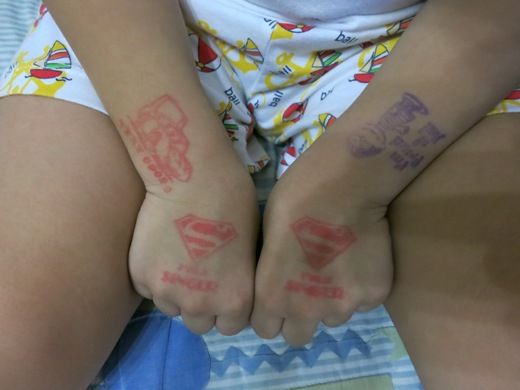 He said his music teacher gave him two "I'm a Singer" stamps (the "S" stamps) and one "Very Good" stamp (the Cars stamp) because he sang "Lupang Hinirang" loud and clear. His homeroom adviser, on the other hand, gave him the "I'm Proud of You!" stamp (purple stamp) because he was a good boy in class that day.
These Good Job stamps made the little boy and this mommy very happy. Good job, son!