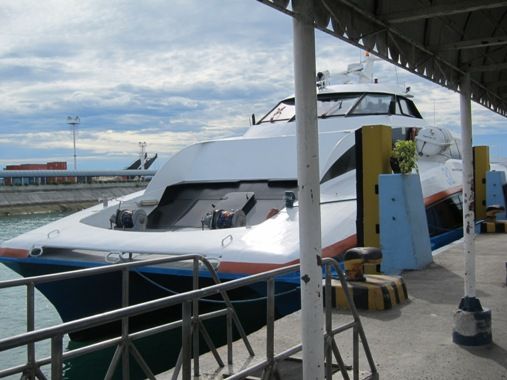 We rode the SuperCat ferry for the first time last June 3, 2012 to travel from Bohol to Cebu. I was seated beside my son, while my husband and Justin's
yaya
were seated in a different area. The SuperCat looked fairly new, and it was relatively clean inside the ferry.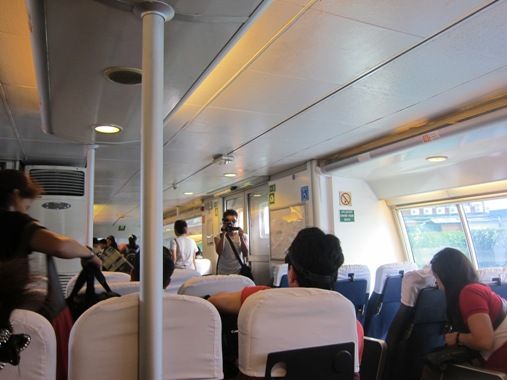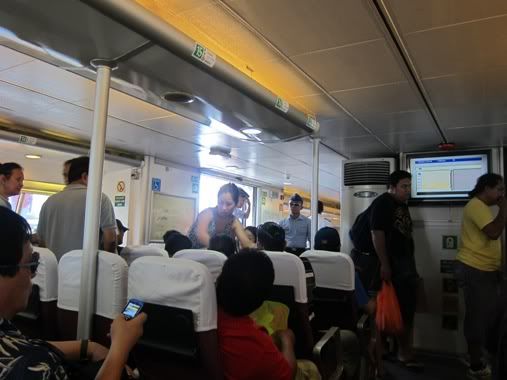 Inside the SuperCat
I actually had no idea how long be would be riding the SuperCat ferry because hubby didn't tell me, but I told my son, who was getting really scared then, that it would only take us 30 minutes to get to Cebu.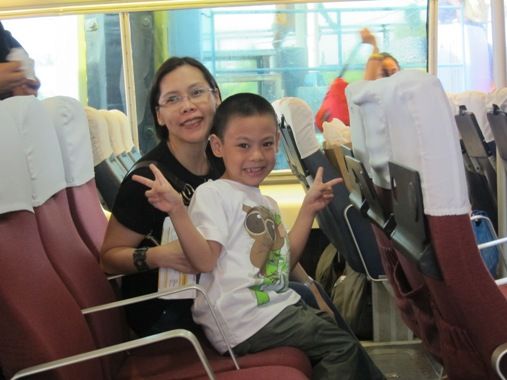 The ferry ride was long, and some parts of it were a bit turbulent, and that really made my son anxious and afraid. I was hugging him really tight while constantly assuring him that we were safe. I also told him to close his eyes and try to sleep so he won't be feeling the bumpy ferry ride.
I had butterflies in my stomach, too, but I was trying my best to appear calm and unafraid for the sake of my son. I didn't want him to be more scared than he already was. It's times like these that make me think of the most important things in life, like praying to God and asking for a safe journey and trying to remember if I have qualified life insurance in case something happens to me.
It turned out my fears were all baseless because we reached our destination safe and sound. Thank heavens for that! Our SuperCat ferry ride from Bohol to Cebu took two hours.