One of the things we really enjoyed during our short vacation in Bohol was cruising Loboc River while on board a floating restaurant. Loboc River is one of the most popular tourist attractions in Bohol.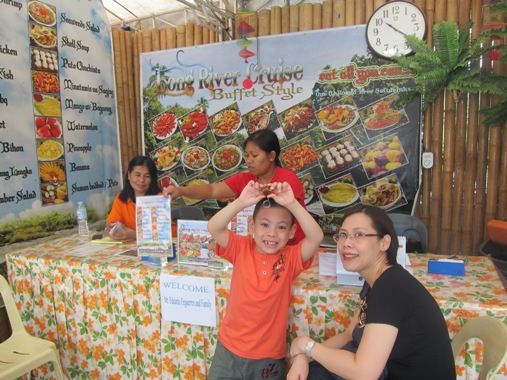 LONG RIVER CRUISE
Part of our Bohol Countryside Tour was experiencing the Loboc River Cruise. We availed of the buffet lunch offered by Long River Cruise on our second day in Bohol. Because they accept advance payment online, my husband paid for this in advance before we flew to Tagbilaran. Entrance fee for the cruise is Php100.00, and buffet costs Php300.00 per adult and Php150.00 per kid.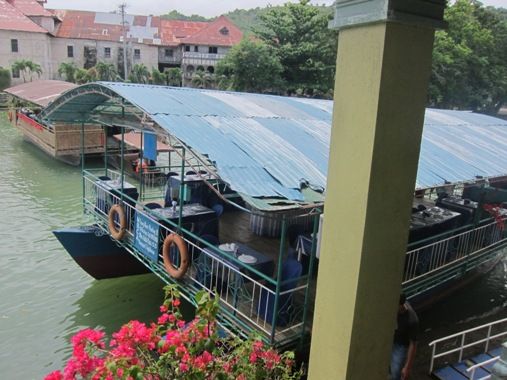 We boarded this floating restaurant!
According to
www.bohol-philippines.com
, these "floating vessels are made up of a covered platform on top of two large outrigger boats which are joined together. The boats can accommodate up to 50 people."
THE FOOD
Here's what they served on the buffet table.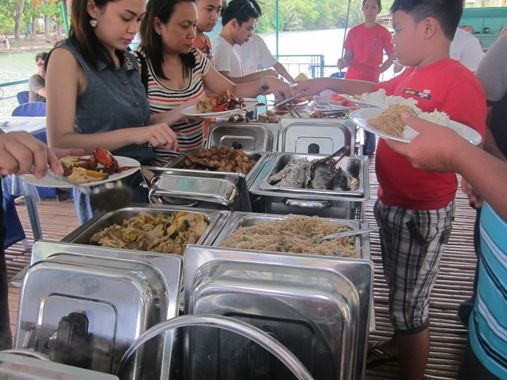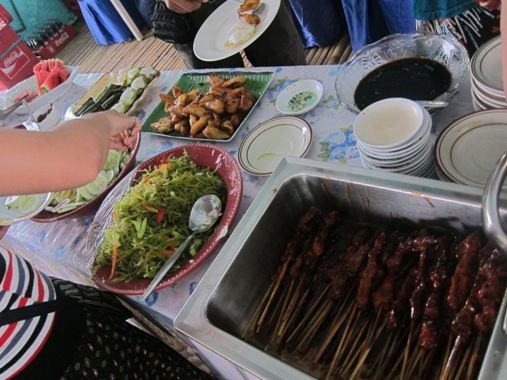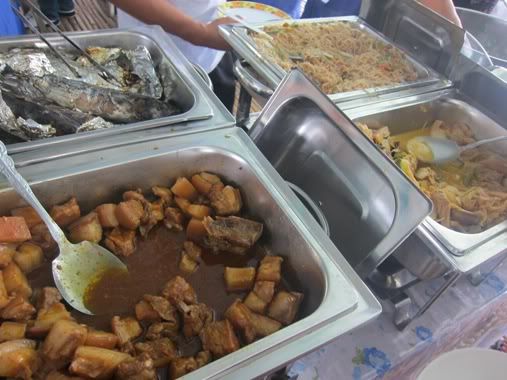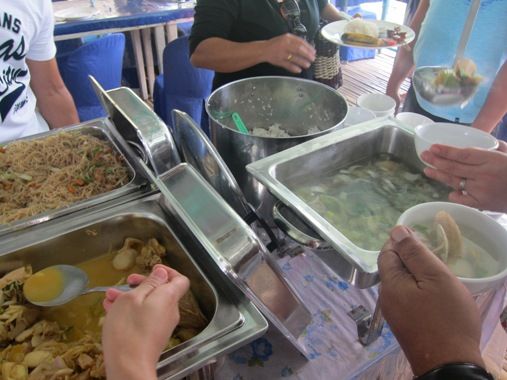 The food was very similar to what we usually eat in Manila. I was hoping to get a taste of native Boholano dishes, but I wasn't really sure if there were some included in the buffet because the staff didn't really inform us.
Eating time!
IN-BOAT SINGER
There was also a singer on board that kept the guests entertained. He sang classic English songs and some Boholano songs while the guests were eating and enjoying the view.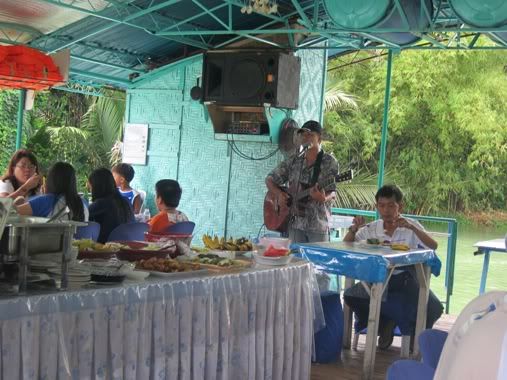 A local singer onboard
AMAZING VIEW OF LOBOC RIVER
We enjoyed the cool breeze, the lush vegetation of the Loboc riverbanks, and the majestic view of the preserved forest on the sides. The local government has done a really good job of maintaining Loboc River. It is very clean and totally devoid of litter. We learned that there's a stiff penalty for throwing trash in Loboc River, a whopping Php10,000! Whew!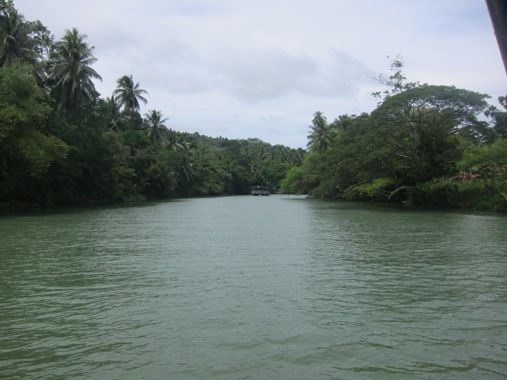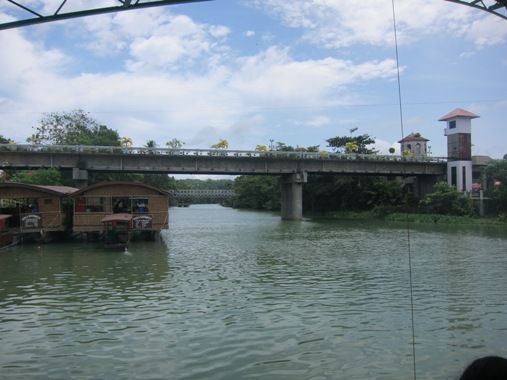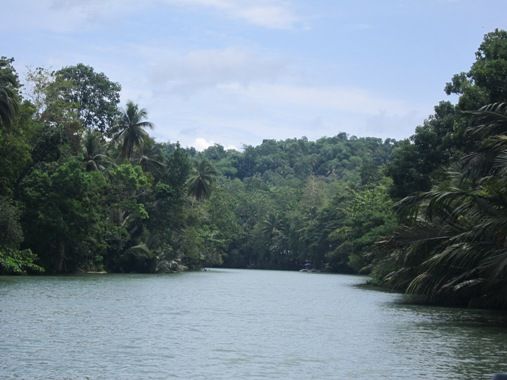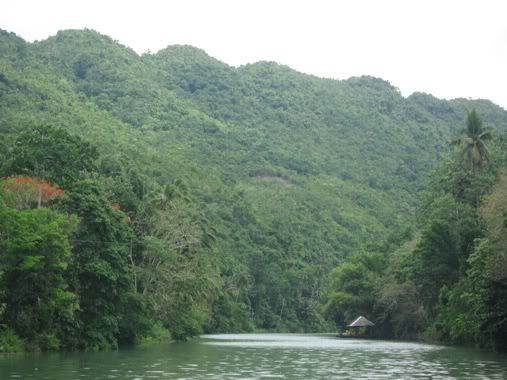 While cruising, we also spotted some locals who were performing to the cruisers' delight. Some of them were singing, while others were dancing. Some generous cruisers dropped money in the donation box to help augment the income of the families who were part of this performing group.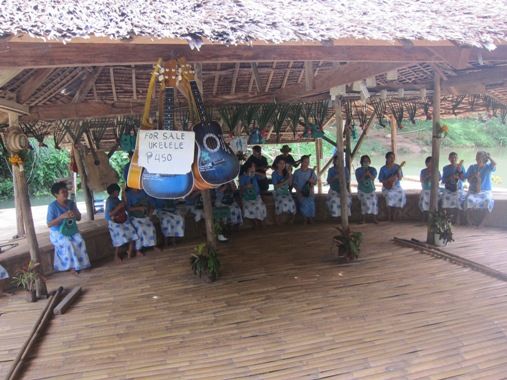 Performing groups in Loboc River
It was our first time to ride a floating restaurant and our first time to cruise along Loboc River, and we really enjoyed the experience.