The day after we had our Bohol Contryside Tour, we went to Cebu by riding the SuperCat ferry and then taking a cab from Cebu Pier to Imperial Palace Waterpark Resort & Spa in Lapu-Lapu City, Cebu.
IMPERIAL PALACE WATERPARK RESORT & SPA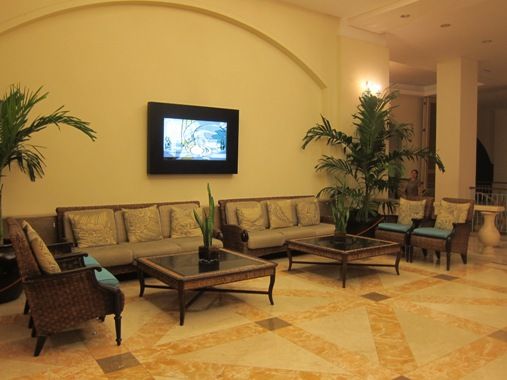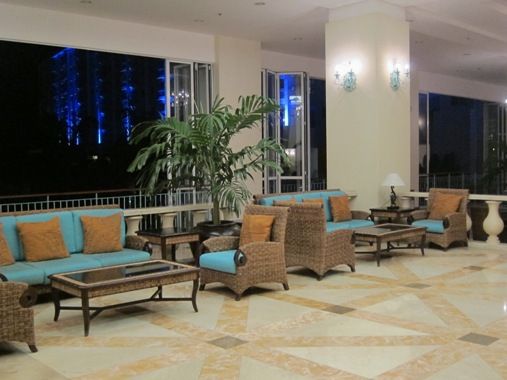 Hotel lobby, near the reception area
Imperial Palace Waterpark Resort & Spa Cebu
is relatively new as it opened only in 2009. Imperial Palace has "557 elegantly furnished rooms including 128 deluxe rooms, 372 suites, 9 spa suite rooms and 48 pool villas."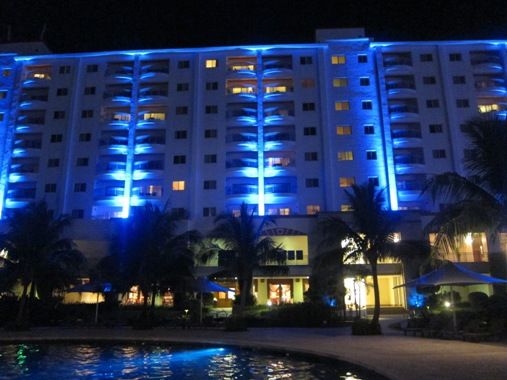 Night view of Imperial Palace from the Aqus Pool & Island Bar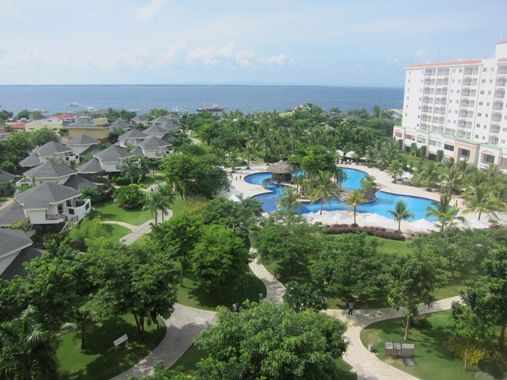 Morning view from the 7th Floor
We couldn't help but get excited about where we would be staying for two nights. It was a really nice room, and the king-sized bed looked inviting!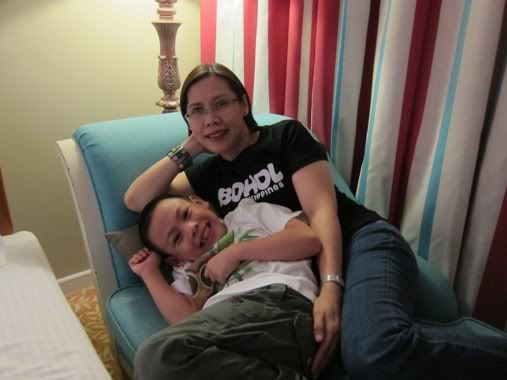 Fresh from Bohol!
We were billeted at Room 731. It's a Deluxe Room with a garden view. The room is good for three adults, but there were four us who checked in (three adults and one child), so we had to pay an extra charge of Php2000 per night for our son. We stayed at Imperial Palace for two nights.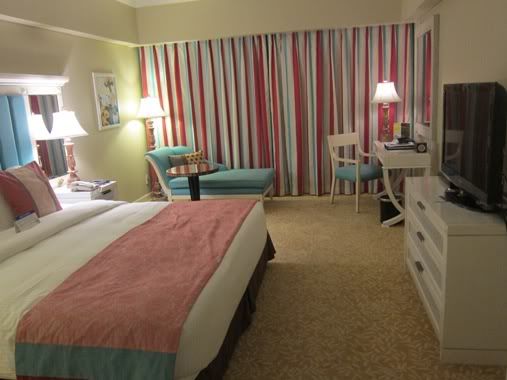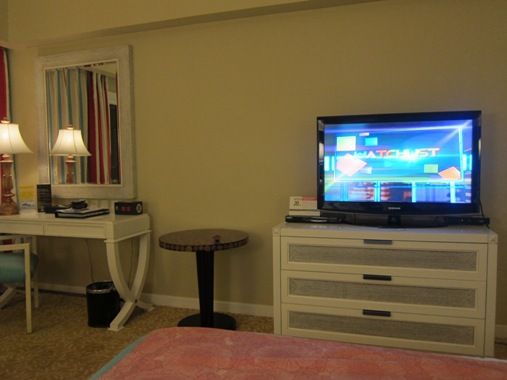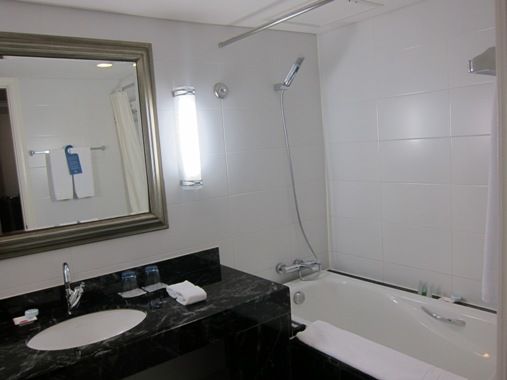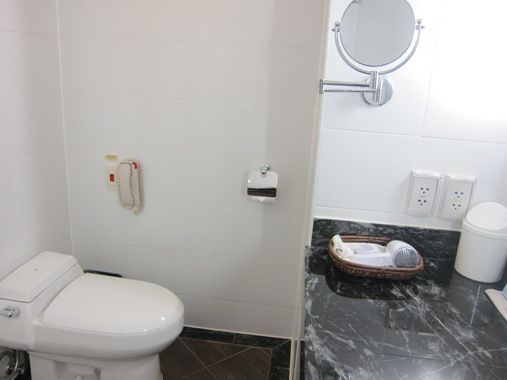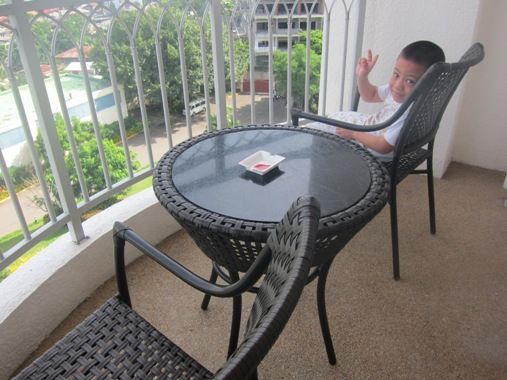 Deluxe Room Garden View, Php6,319 per night
RESTAURANTS
Guests have a wide choice of food at Imperial Palace because there are 8 restaurants inside. They are as follows: Cheon San Chinese Restaurant, Familia Restaurant, Maru Korean Restaurant, Coral Seaside Restaurant, Delmar Lobby Lounge, Café Amiga, Aqus Pool & Island Bar and Bel Ami Karaoke.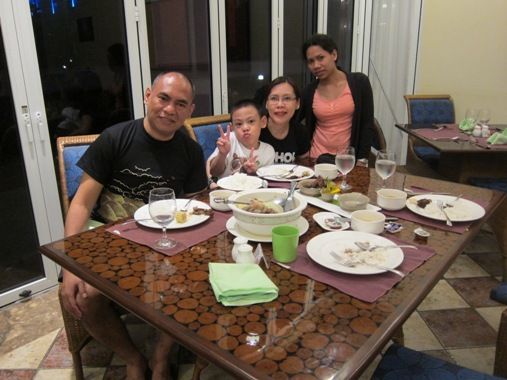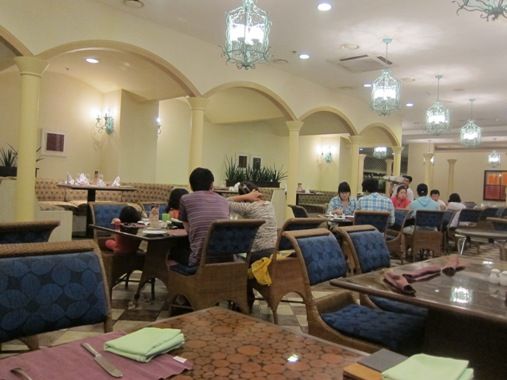 At Café Amiga
We had dinner at
Café Amiga
during our first night at Imperial Palace. Café Amiga offers Filipino, Thai, Southeast Asian, international and continental cuisines. They have seafood and grill sections, pasta, sandwiches and salads. Our dinner was delicious! See my post on this in my food blog
Delight My Appetite
.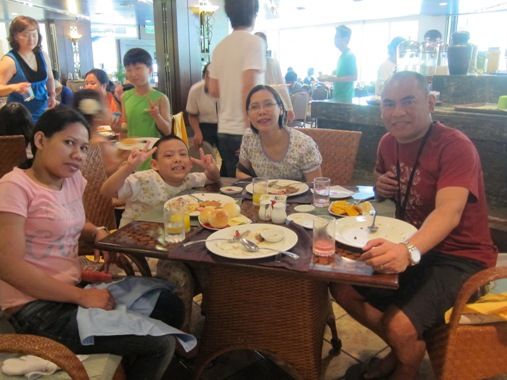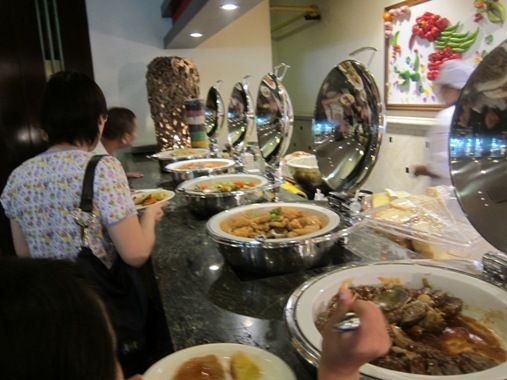 At Familia Restaurant
We had our buffet breakfast at
Familia Restaurant
. Familia Restaurant is Imperial Palace's main restaurant that offers a wide array of breakfast, lunch and dinner buffet. There are four (4) open food stations at Familia Restaurant, namely: Japanese, Western, Oriental and a cold buffet and dessert island station. Each food station has its own specialized chefs.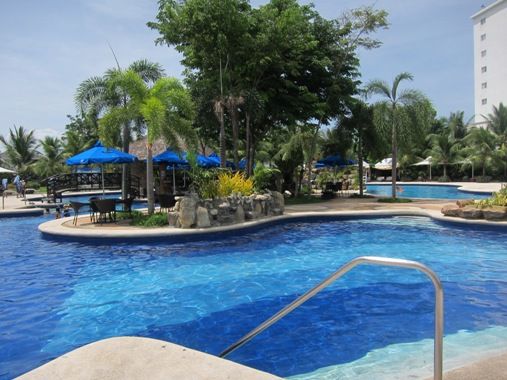 Aqus Pool & Island Bar
The
Aqus Pool & Island Bar
is for guests who wish to have a light snack or cold drinks while swimming. We ordered Strawberry Shake here upon my son's request. I was hesitant to buy because hotel food is expensive, but when I took a sip of the little boy's strawberry shake, I fell in love! It was yummy! The little boy enjoyed it, too.
WATERPARK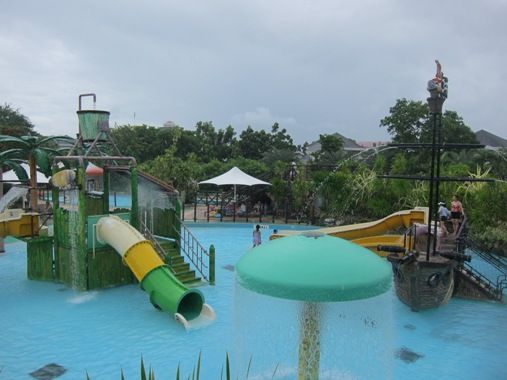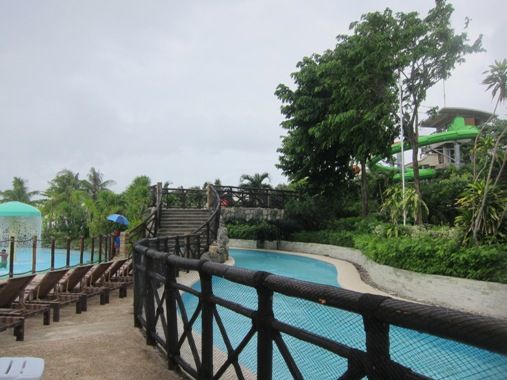 Imperial Palace's
Waterpark
is is Cebu's one and only waterpark designed by the Dream Park International USA. Our almost-6-year-old son enjoyed this the most.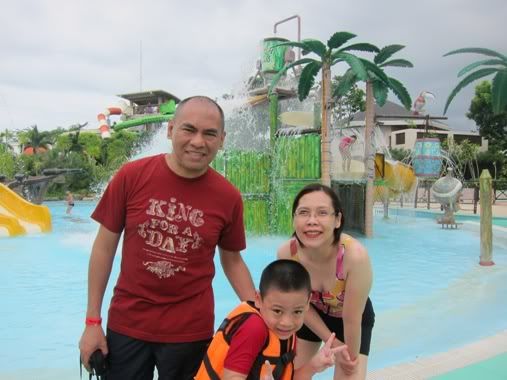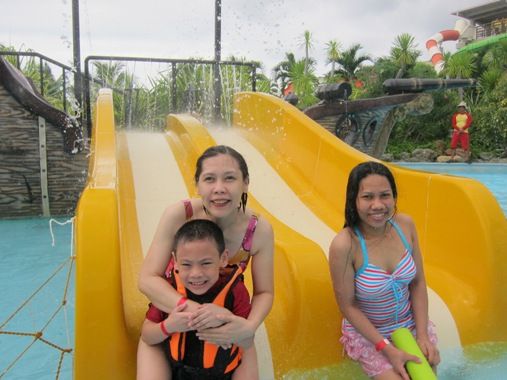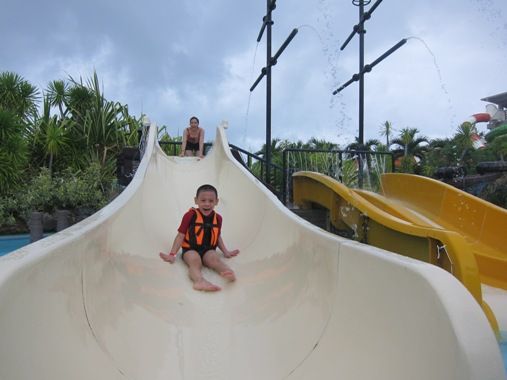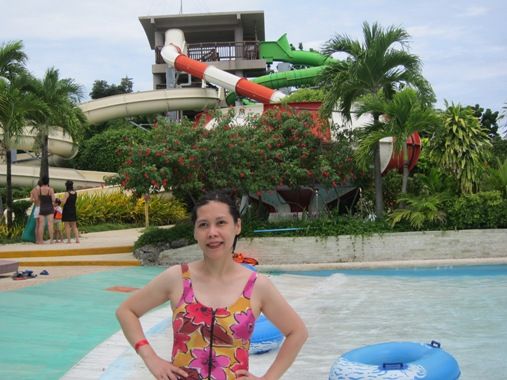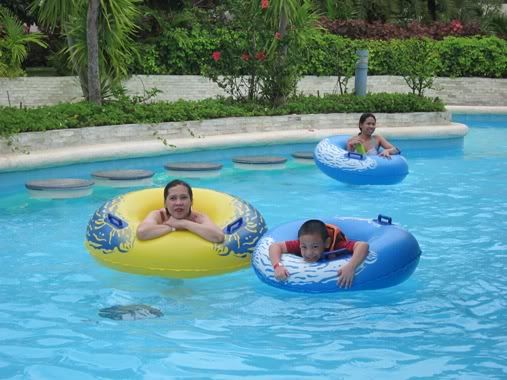 We didn't have a day tour at Cebu City, but our stay at Imperial Palace Waterpark & Spa is more than enough. We really had a fun, relaxing and pleasant vacation there albeit a short one.
Our short vacation would have been even greater if we had not dipped our camera in seawater. This prevented us from taking more photos of us in this lovely place.
Imperial Palace Waterpark Resort & Spa
M.L Quezon Highway, Brgy. Maribago
Lapu-Lapu City, Cebu, Philippines
Trunkline: +63 32 494 5000
Manila Sales Office
Unit 1017, Cityland 10, Tower 1, 156 H.V. Dela Costa St.
Ayala North, Makati City 1226 Philippines
Tel: +632 753 1291 to 1293
Fax: +632 753 1294
Email: sales@ip-cebu.com