My son will be going to big school this coming June. I'm sure he'll miss his former school, his teachers, his classmates and friends, as well as the teachers' aides that he grew very fond of for the 3 ½ years that he was a student there. As a parent, I will miss our daily walks to school every morning, my chitchat with fellow moms, the Parent-Teacher Conferences where I get the chance to talk with his teachers and most of all, their Christmas and Moving Up Day musical productions where all of the students have their moments on stage.
My son performed on stage for the first time when he was a nursery student. Their morning nursery class sang and danced to the popular Christmas song "Frosty the Snowman," and it was here that his teachers and I discovered his love for singing and dancing. He always looked forward to their next musical production.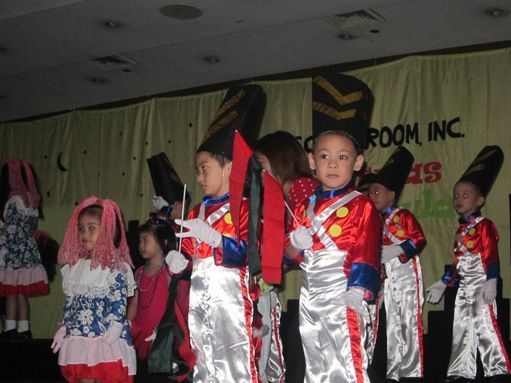 My son as a marching soldier during their Christmas 2010 production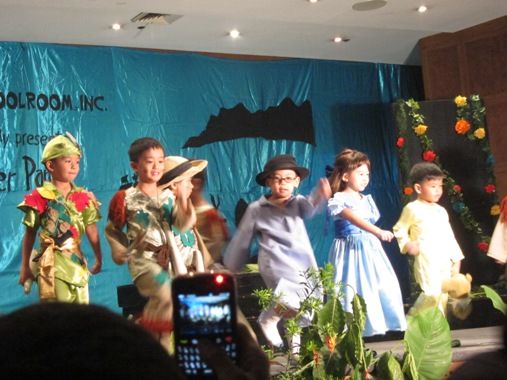 Justin as John Darling in their Peter Pan production for their Moving Up Day 2011; he's the one wearing blue sleepwear and eyeglasses
It was always a delight to see the kids on stage performing and wearing colorful costumes! I'm sure all of the parents watching were so proud of their little ones, no matter what roles they were playing. We never had to worry about the children's costumes, by the way, because the school provides them for a fee, of course. They always had dress rehearsal a few days before production day, too, and I always made myself available on these dates.
Sometimes these musical productions came with glitches, too, but those made the shows even more exciting to watch. I remember my son's soldier costume got ripped off on the leg during their Christmas 2010 production. While their costumes were made of contemporary fabrics, accidents could happen. My son was there on stage with a torn costume, but he didn't seem to mind because as they say, the show must go on!
I hope there'll be more of these musical productions in my son's big school to hone his performance skills and to allow him to do what he enjoys doing, singing and dancing in front of an audience.