Justin requested to play at Whiz Minds CAMP (Center for Music and Play) at Robinsons Galleria two weeks ago. This is where he took his painting class last summer. I checked Whiz Minds' list of summer classes and asked my son if he wanted to learn karate-do and he said okay, so I enrolled him. I paid Php2850 for six sessions with an option to continue until 12 sessions for an additional Php2150. Their karate-do class started last week, but we only got his uniform last Wednesday, so that's when mommy's camera starting clicking. The uniform cost Php1300, by the way.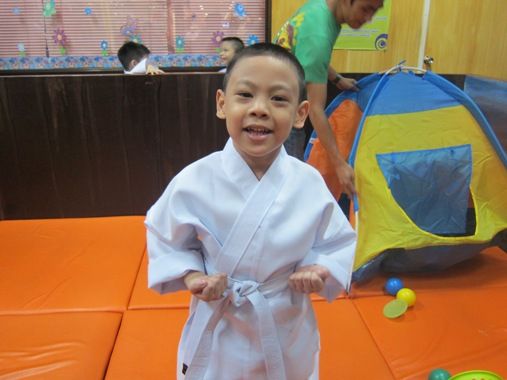 My Karate Kid! Class has not started yet; that's why he was still at the play area
He goes to class every Wednesdays; class starts at 4pm and ends at 5:30pm. And here's what they did the other day.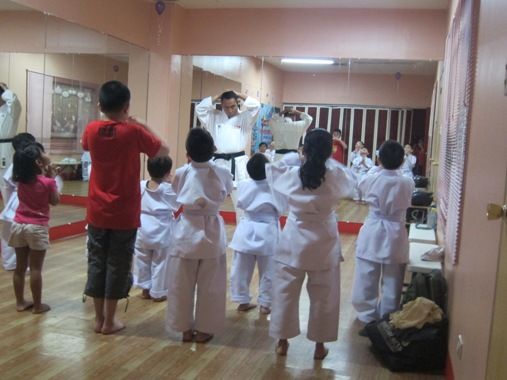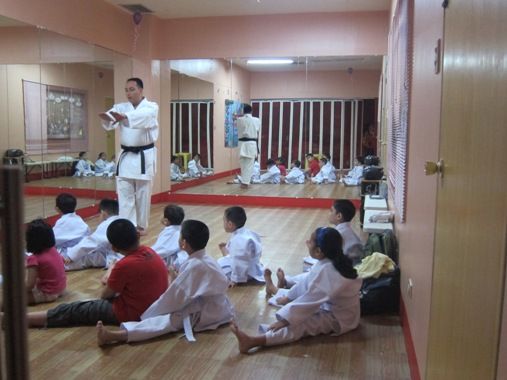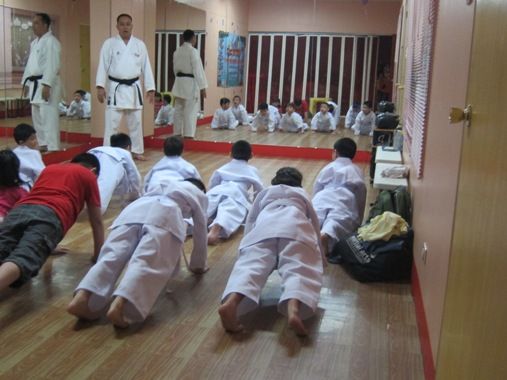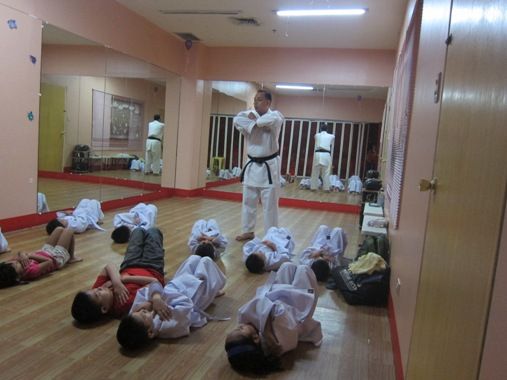 My son is an energetic child. He needed an outlet to channel his energy and put it to good use, and karate-do is our best option right now. I also wanted him to learn how to protect himself from bullies in preparation for his entry to big school this coming June. Karate-do is also a form of healthy exercise that will help him develop strength and stamina, plus it helps build self-discipline, self-esteem and self-confidence.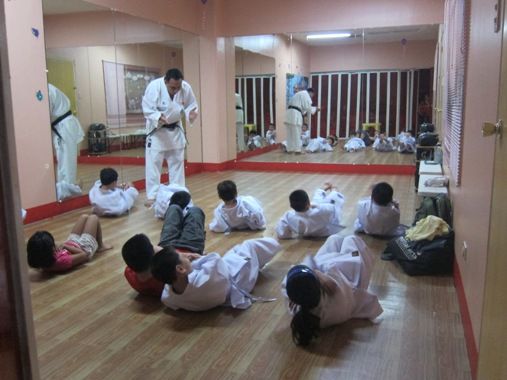 After class, he stayed until 8pm at Whiz Minds CAMP to play; that's when his Dad fetched him to go home and have dinner. I asked him how his class went, and he said his left knee and his nape hurt. Nope, those were not
side effects of alpha t1
, but what a first-time karate-do student normally experiences after the first few sessions.
He felt okay when he woke up yesterday morning, and he's already looking forward to wearing his karate-do uniform next Wednesday and to using his unlimited play privileges at Whiz Minds CAMP after class, which is part of the package.
Are your kids enrolled in summer class, too?