The third Parent-Teacher Conference for school year 2011-2012 in my son's school was held last Friday. I went early to my son's school to get his Development Portfolio a.k.a. Report Card from his teacher. I was happy to see that he got mostly M's (Mastered) this quarter and only 3 G's (Good Progress; the second highest rating).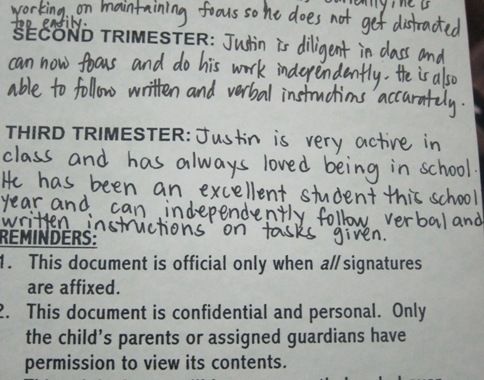 I took home my son's Developmental Portfolio so I could show it to his Dad, and that's when I've actually read his teacher's comments on Justin's performance in school for the third quarter. Teacher D wrote: "Justin is very active in class and has always loved being in school. He has been an excellent student this school year and can independently follow verbal and written instructions on tasks given."
That actually made my day!