We've been living in Ortigas area for four years now, but believe it or not, in those four years, we've never been to Eastwood Mall, and to think that that's very near our place! Lol! Well, finally, we went there two Saturdays ago upon husband's insistence.
Hubby and I enjoyed sitting on a bench in the park and watching the dancing fountain.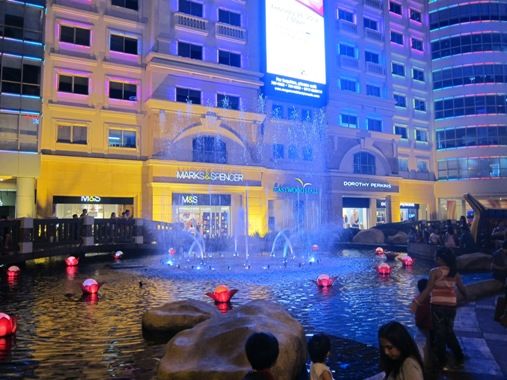 Eastwood Mall dancing fountain
Our 5-year-old son also had a grand time having photo opps with Optimus Prime, having himself painted by the The Artist, pretending to be Jake of
Jake and the Never Land Pirates
and riding a pony.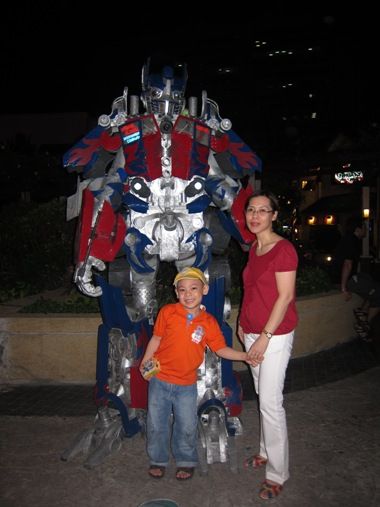 Photo opp with Optimus Prime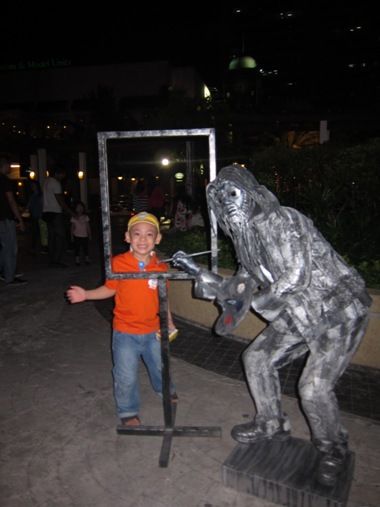 An artist's model?
Is that you, Jake?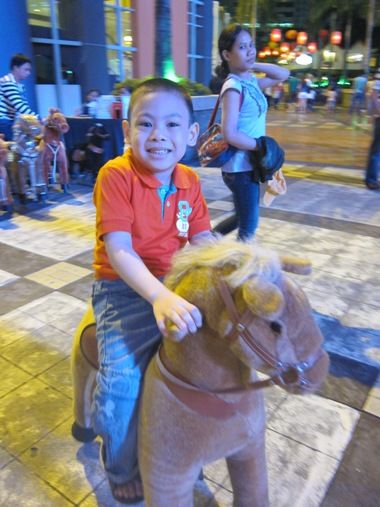 Hiyaa!
We stayed at Eastwood Mall for more than two hours, we had dinner at Ramen Bar, too (see my post on this
here
), but the little boy was complaining when we left. He wanted to stay just a little bit more because he was really enjoying his time there. We promised him that we'd go back to Eastwood Mall soon.