Last Saturday, March 17, 2012 was my son's kindergarten graduation at the Tektite Auditorium of the Philippine Stock Exchange Building. They had a musical production prior to their commencement exercise where all of the students, dressed in colorful costumes, sang and danced to famous Broadway songs from Sister Act, Mamma Mia, Annie, The Wiz, Fame, Footloose and Phantom of the Opera. Their graduation production is aptly titled "Broadway Bound."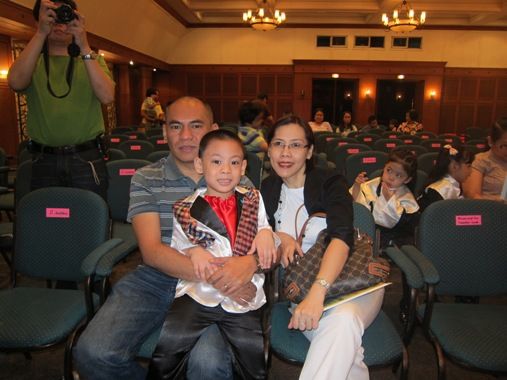 We got there early for the show!
My 5-year-old son introduced the first number that's going to be performed, the song "That's Entertainment." His Dad captured this on video, but because of poor video quality, I decided not to include it in this post. The kindergarten class to which my son belongs performed the song "Masquerade" from the Broadway hit musical Phantom of the Opera.
That's my son at the leftmost corner of the stage and his partner in red ball gown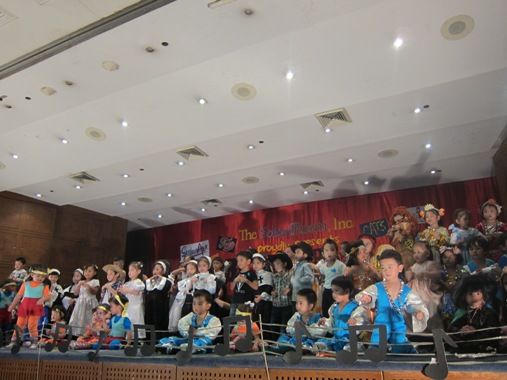 The show's finale, all of the students performing "Thank You for the Music"
The commencement exercise followed next. The middle aisle was off-limits to parents; only the school's official photographers had access to it. We were seated in front but on the right side of the auditorium, which explains why we only got side shots of our son.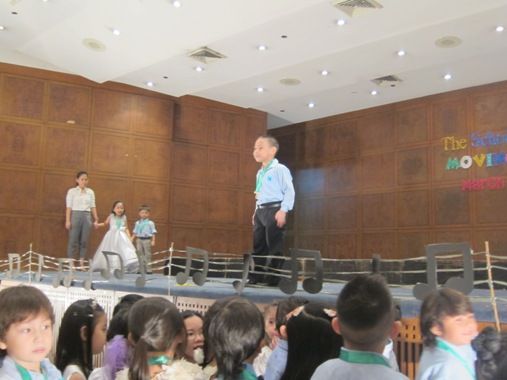 That's my son!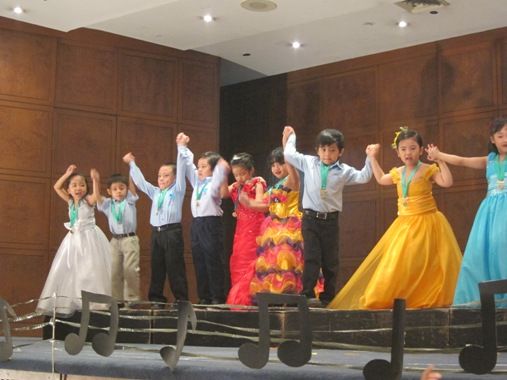 The graduating kindergarten class
My son has grown to be a smart, confident and outspoken young man, thanks to the three wonderful years at The SchoolRoom. When I first enrolled him, I was appalled at the high cost of preschool tuition. Now I realize that investing in my son's education is worth more than a pot of gold.
How time flies! I still can't believe that my son is already going to big school this coming June. That's another phase of motherhood that I have yet to master. I hope that he will enjoy his new school, that he will be comfortable around his new teacher/s and classmates, and that he won't get bullied.
Congratulations, son! You made Mommy and Daddy so proud! We love you!