My son's school treated all of its students to a few hours of fun bowling at Paeng's Skybowl in Robinsons Galleria last February 23. My 5-year-old son loves bowling; it's one of the games he usually plays at Tom's World every Saturday. However, he has never been to a real bowling alley before. This is the reason why he was really excited to go.
Paeng's Skybowl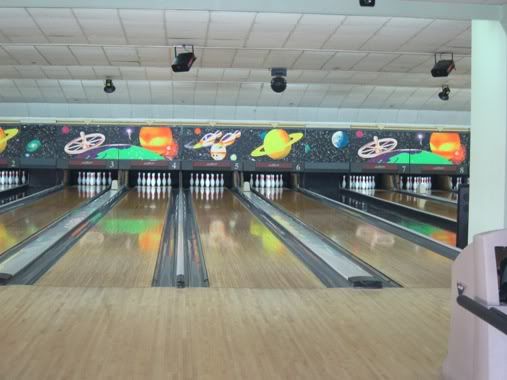 Bowling doesn't require a
Mexican blanket
; one only needs to wear comfortable shirt and pants and rubber-soled shoes to be able to play this game, and that's exactly my son's get-up during this fun bowling event.
My son's morning kindergarten class and the morning toddler class comprise the Blue Team. They went against the Green Team which consisted of the morning nursery and pre-kindergarten classes. Of course, I was there to capture my son's happy moments.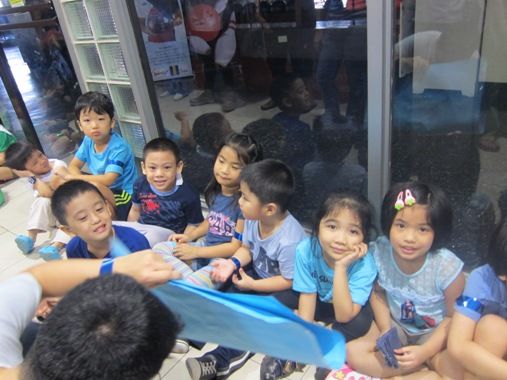 The Blue Team while waiting for Paeng's Skybowl to open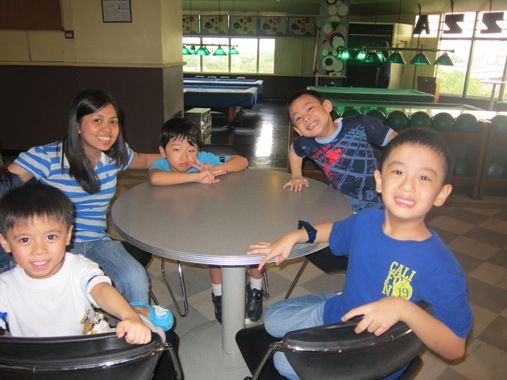 My son with some of his classmates and Teacher D.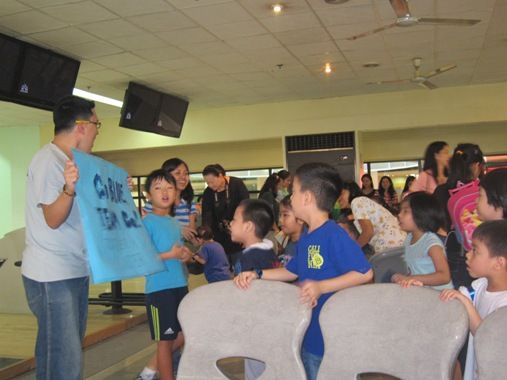 The Blue Team practising their cheer!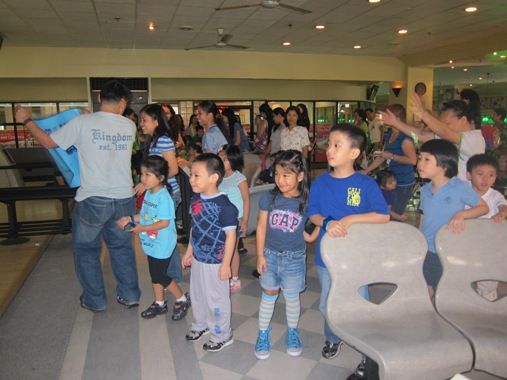 The Blue Team getting ready to play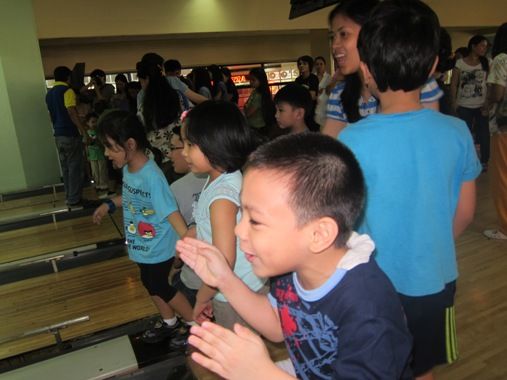 Cheering for his teammates!
My son's turn to hit the bowling pins
Obviously, this is not a bowling alley for kids. The bowling balls are way too big and heavy for preschoolers, especially for the toddlers, but the kids didn't seem to mind. That's because they were all having a good time. At the end of the day, it didn't really matter who won or lost the game. What mattered most was the kids all went home happy.
Paeng's Skybowl
4th Level, Robinsons Galleria
Quezon City
Telephone No.. (02) 633-8286