Last March 1, we went to attend my son's classmate's 5th birthday party at Yakimix at The Podium. I was hesitant to go because my work for that day wasn't done yet, but seeing the excitement in my son's eyes told me that we should go no matter what. So off we went.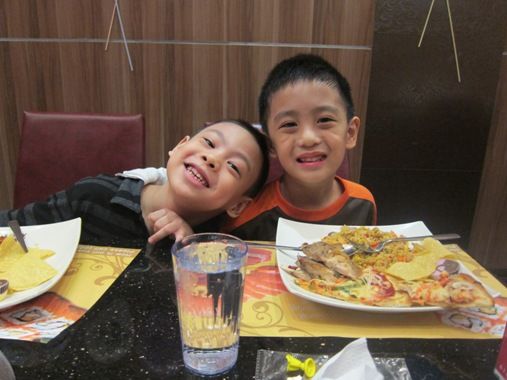 My son and his friend and classmate Nitto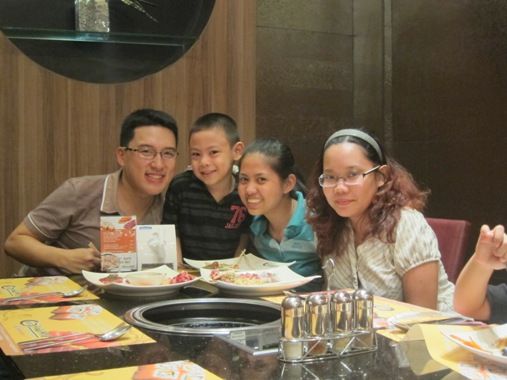 Justin and his teachers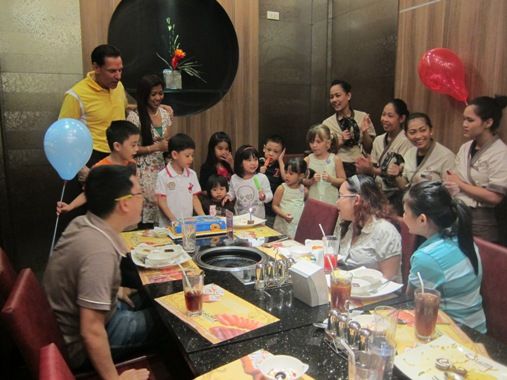 Singing the Happy Birthday song; the birthday celebrant was the one in white polo shirt.
I would have loved to see the kids wearing
custom tee shirts
, but that thought was soon forgotten seeing how cool and comfortable the kids were in their casual attire.
If you're wondering why my son was covering his ear with his left hand in the picture above, it's because the balloons that were taped on the walls kept popping, and the popping noise scared him.
After eating, the kids played at Kidzville. This was the part that my son really liked. He simply loves to play!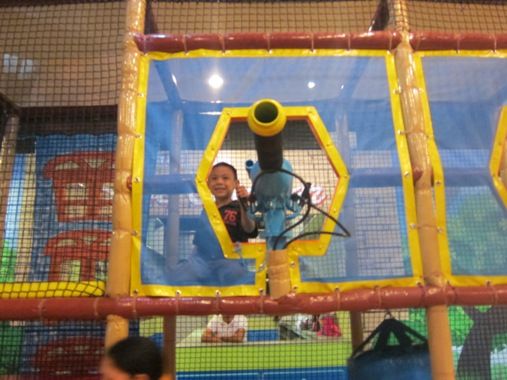 Is that a machine gun, son?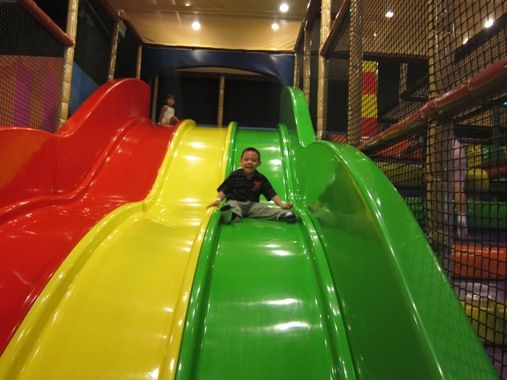 Enjoying the slide!
I left my son and his
yaya
at Kidzville to return to work, but I made sure somebody will bring the two of them home safely; thanks to Nitto's Dad and Mom for the ride! After an hour, my son was back. He came home tired but happy. I was really glad we went to Lawrence's birthday party.