If I can help it, I would prevent my son from eating sweets, like candies and chocolates. That's because we have a family history of diabetes. These sweet treats are usually not included in my weekly grocery list, but every once in a while, my heart softens and I buy my little boy a few sugary goodies that I give to him in small portions. One of the things he likes is Ovalteenies. According to Wikipedia, "Ovalteenies are round sweets made of compressed Ovaltine."
A few days ago, he asked for Ovalteenies, but before he could open the small packet of Ovalteenies, he noticed something odd, and he quickly showed it to me.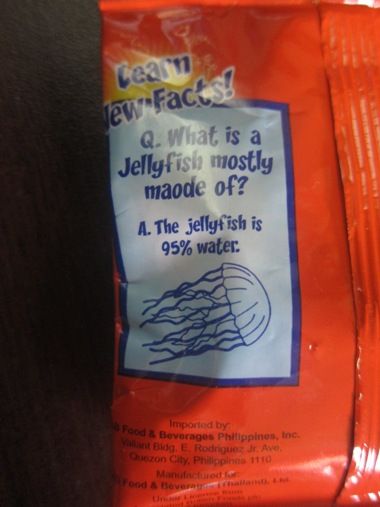 Justin: Mommy, did they make a mistake?
Mommy: What mistake, son?
Justin: Here, Mommy (showing me the back portion of the Ovalteenie packet containing a trivia). Look at this word, Mommy. It's spelled M-A-O-D-E.
Mommy: Oh, yes, Justin, you're right! That should be spelled "M-A-D-E."
At 5 years old, my son can already spell simple words, and he was quick to notice the misspelling in the Ovalteenie packet. This simply shows that he's learning more and more each day and that he's applying what he's learning in school and at home. That makes me a happy mom!