One of the things I like about my son (and that makes me a happy mom) is his eagerness to do his homework when he gets home from school. When he arrives home, I usually ask him if he has homework, and when he does, he will quickly show me the assignments he need to finish.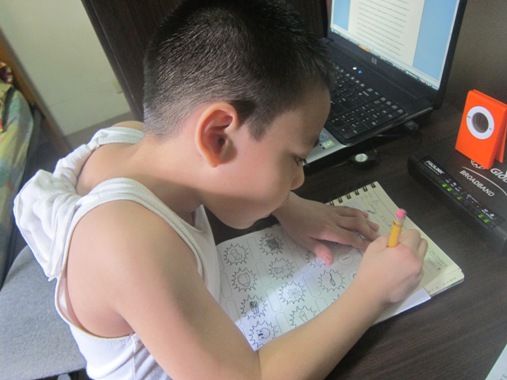 Justin doing his English homework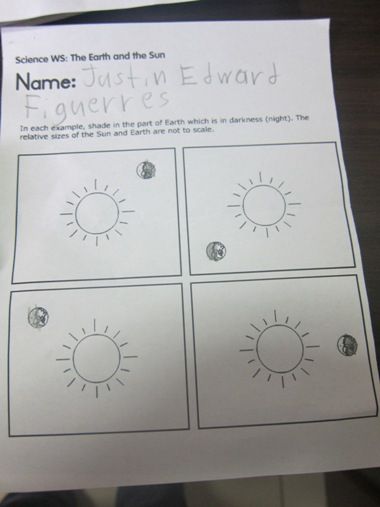 His Science homework
Justin knows that he should work on his assignments first before he can play. That's one of Mommy's rules that he has always been happy to oblige. And because he wants to show Mommy that he's doing his homework, he usually goes to our bedroom where I work and completes his assignments on my worktable.
Because he's not giving me headaches when it comes to his homework assignments, I'm encouraged to reward my little boy with something he's guaranteed to like. You see, after church service every week, he usually tinkers with the drums and guitars used during praise and worship. That's because he likes playing musical instruments. If he wants to learn bass guitar or drums, I'd gladly enrol him in music classes to hone his skills.