The little boy looks forward to Saturdays because this is the day that he can go to one of his favorite places in the mall: Tom's World. We usually give him Php100.00 worth of tokens, sometimes a little bit more, so he can play the games that he likes and get into the rides that he fancies.
This is what he did at Tom's World last Saturday. First, he got into the Kids' Burger Machine, then he raced a car and played basketball.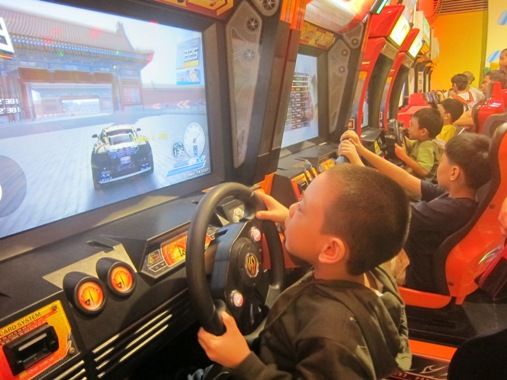 And this is what he got for the tickets he earned from playing: a mini basketball game.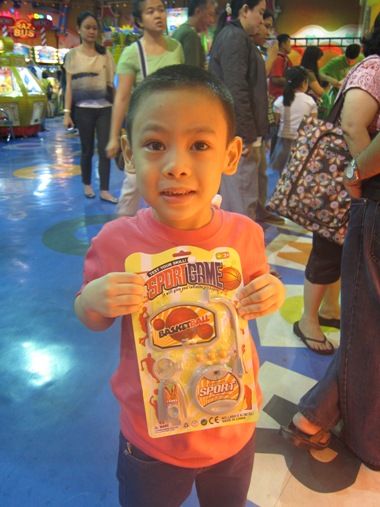 It doesn't really take much to make my son happy. Going to Tom's World is one of his simple joys, and we make it a point to take him there during our mall day.