The little boy's two lower front teeth have been moving for well over a month. There used to be a small space between these two teeth, but because they were already loose and unsteady, they became so close together. Well, this was the situation before the two teeth finally fell out last Sunday night. He was playing with his cars in our living room when he accidentally bumped into our sofa bed, which knocked out his two lower front teeth.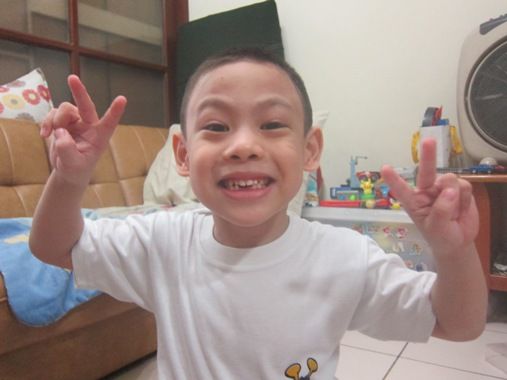 The little boy's new look!
He cried when he saw blood oozing from his mouth. What made him stop was when we said we'd give his teeth to the Tooth Fairy who would give him money in return. He got excited, and when we asked him how much he wanted to receive from the Tooth Fairy, he said: "I want a lot of money so I can buy new toys!"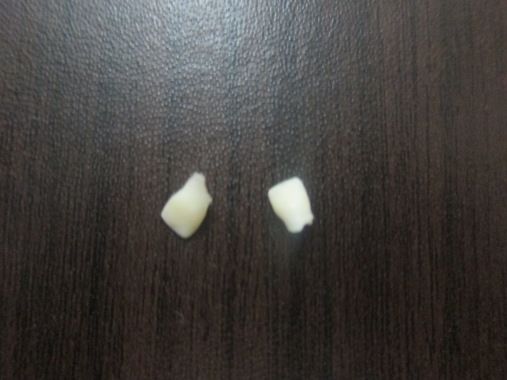 The little boy's knocked-out teeth
We wrapped his teeth in tissue paper, placed them under his pillow, and true enough, he received payment for his teeth, six five-peso coins and one twenty-peso bill. Those were not enough to buy a toy, but were enough to make him shout with glee when he discovered the money under his pillow upon waking up. I'm sure I'll do the same if somebody will give me
2012 Ralph Lauren coupons
as a birthday gift.
Well, anyway, I was hoping those two lower front teeth would last until after their reading recital this January as losing them earlier than that might affect how he will read his piece. There were hardly noticeable changes in the way he speaks, however, so all is well.