If there's one thing that my 5-year-old son got from me, it's his sensitive skin. I remember when he was still a baby, we bought a small carpet that we placed in our living room. He loved sitting and playing on this carpet, but after a few days, I noticed rough and dry skin irritations on his arms.
My son also peed so much at night when he was an infant up to the time he was circumcised, which was just last year, September 24, 2011 to be exact. A heavy wet diaper would greet us every morning when he woke up, and diaper rash was not uncommon, too.
I am not a mom who takes things lightly especially when it comes to my son's health and well-being. I took my son to his pediatrician in both instances, and in both cases, I was prescribed expensive medications for his skin problems.
It was only last year that I discovered Rashfree from Unilab when they gave away loot bags to mommy blogers who attended PMC's Second Grand Eyeball in Pasay City.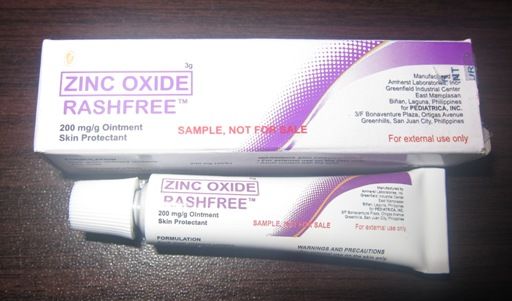 Rashfree, suggested retail price Php150.00
Rashfree™
contains zinc oxide, which is considered a skin protectant. Zinc oxide soothes the skin and prevents it from coming into direct contact with external irritants. It also promotes normal skin healing process. Rashfree is used to prevent and treat diaper rash. It also promotes healing of minor skin irritations, non-infected wounds and burns, abrasions, cuts, chafed skin and sunburn.
Because my son stopped wearing diapers at night after he was circumcised, he doesn't suffer from diaper rash anymore. These days, I use Rashfree on my son when he has non-infected abrasions, cuts and chafed skin. For only Php150.00, my son's skin is safe and protected.
How do you keep your children rash-free?