I know just the right gift to give to my father on his 69 birthday this July. I'm going to buy him compost bins. You see, he grows his own garden at their home in Cavite. He plants mostly veggies and sometimes fruits that are in season and flowering plants. Last Sunday, he brought me mustasa (mustard greens) and patola (sponge gourd), which were fresh harvests from his garden.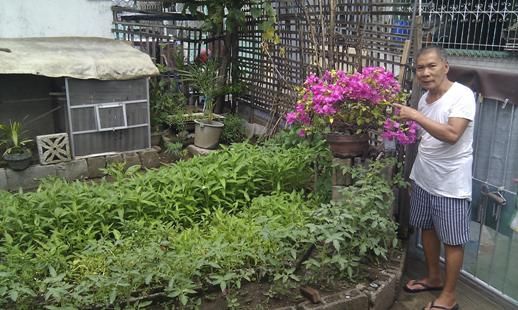 Tatay and his luscious vegetable garden
Tatay makes organic composts from home and garden wastes (fruit and vegetable peelings, old twigs, chicken manure) that he uses to fertilize his plants. According to dictionary.com, "compost" is "a mixture of various decaying organic substances, as dead leaves or manure, used for fertilizing soil."
My father uses only old ice cream pails or water gallons to make composts, so I'm sure he'll be delighted with my birthday gift to him. What I need to do now is to show him a catalog so he can choose the composters that suit his needs.