Christmas is a fun time for everyone. It's the children, however, who really look forward to Christmas, eagerly anticipating the gifts they will receive. My 5-year-old son is no exception. Weeks before Christmas, he was already imagining the gifts his godparents, aunts, uncles and cousins would give him. Personally, I prefer practical gifts for my son. However, my son still likes to play, and all he wanted for Christmas were toys. Santa Claus must have heard him as my son received not one but all of the toys below.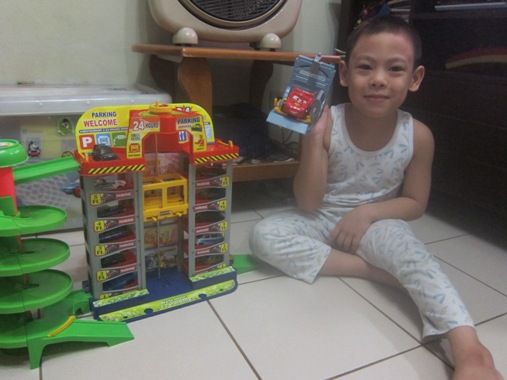 Parking Service and Lightning McQueen's Pit Stop from Daddy
These toys were given to Justin by his dad ass a reward for doing well in both the invocation and song/dance numbers in their
school Christmas production
held last December 10, 2011.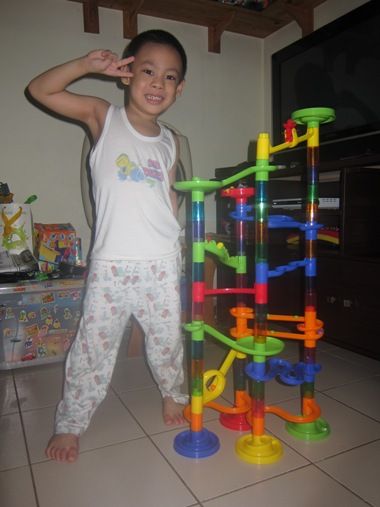 Marble Race II from Daddy and his office buddies
There was a time when my son would watch YouTube videos, looking for marble tracks. That was because he has a handful of glass marbles that his lolo, my father, and his Dad gave him a few months ago.
Transformers from Tito Dennis and Mamita
Justin already has a few Transformers toys, but he still enjoyed these new additions to his Transformers collection.
Radio-controlled Tow Mater from Ninang Belen
He got this gift a few days before Christmas. He enjoys watching Cars 1 and 2 movies, and he likes the characters in those films.
All of these toys were packed in their own boxes. Opening those toy boxes would have been a lot easier if we bought box cutters at MartorUSA.com. But, as you can see, we found a way to open those boxes because as the old saying goes, "If there's a will, there's a way."
A big thanks to all those who gave my son gifts last Christmas. You made my son (and this mom) really happy.