We were at the Tektite Auditorium of the Philippine Stock Exchange Building last Saturday, December 10, 2011 to watch our son's school Christmas production entitled "Where Is Santa?" All of the students from toddlers to kindergartners were included in this magical Christmas show.
This was really a proud moment for us because our son was the one assigned to lead the invocation. Below is a video of Justin reciting the prayer.
And here are some pictures taken during the show. Note: The photos were taken at bad angle because the middle aisle and the front area were off-limits to parents. That's because they hired official photographers for the show.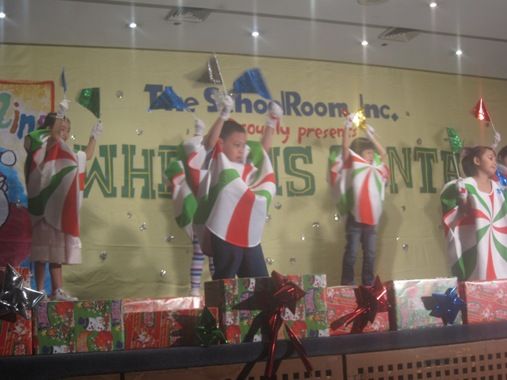 Morning kindergartner class performing "We Need a Little Christmas"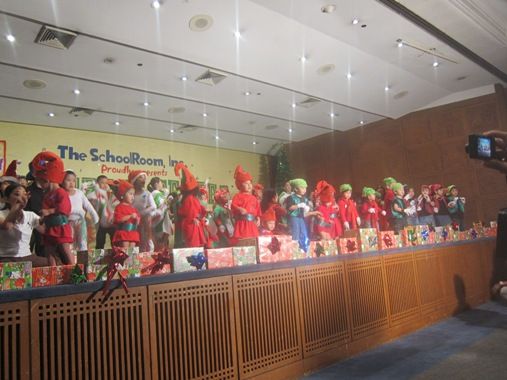 All the students performing the finale
Justin's lolo, Mommy, Justin and Daddy
Photo opp with Santa Claus
The children had a grand time showing their singing and dancing prowess, while the parents, grandparents and
yayas
were all so happy and proud watching these little ones perform on stage.
Now, we're all looking forward to their graduation show.