I've known these girls for more than a decade already. We used to work in one office before, but we have different jobs now, and most of us work at home. Some of these girls are now my son's godmothers.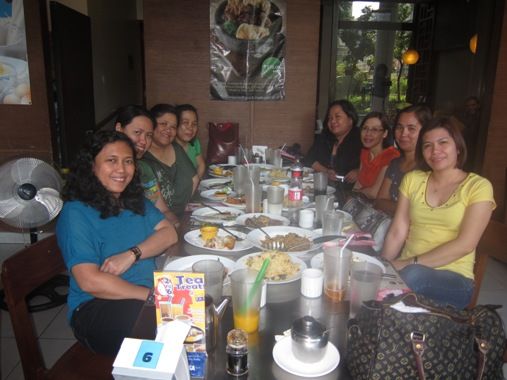 At Northpark in Glorietta 5
Despite our busy schedules, we always make it a point to meet before Christmas, and it was decided that last Saturday, December 2, would be the day we would all be absent from work to meet up and catch up on each other's lives.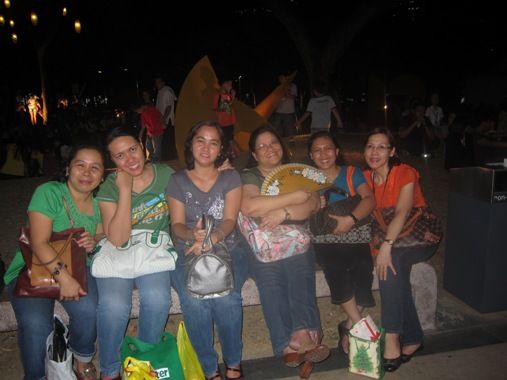 At Ayala Triangle Gardens
We had late lunch at North Park in Glorietta 5, stayed at Ayala Triangle Gardens for more than an hour to watch the
Christmas Spectacular Spectrum
and had coffee at Starbucks in a nearby building.
At Starbucks; I wasn't in the picture because I took this photograph
Time went by so fast, and it was soon time for us to go home. I wish we could see each other more often and not just during the Christmas season.
Advance Merry Christmas, friends! See you again next year!