We went to my parents' place in Dasmariñas, Cavite on December 24th. We don't usually celebrate Noche Buena; we celebrate on Christmas Day itself. That's because we still wait for Mamita to arrive. Mamita is Tatay's sister, whom we fondly call "Auntie Mameng." Mamita is her new nickname. This year's theme was "A Red Christmas."
Everybody wore red, except Nanay
We didn't realize that Nanay has no red shirt, blouse or dress; that's the reason why she sported a pink shirt instead. Well, pink is close to red, it's actually red mixed with white, so that will do.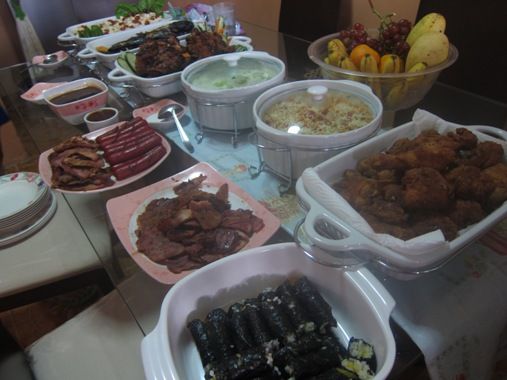 Our Christmas feast!
Because we had a very late Christmas lunch, everyone was so hungry and ate like there's no tomorrow. Bingeing is allowed on Christmas, right?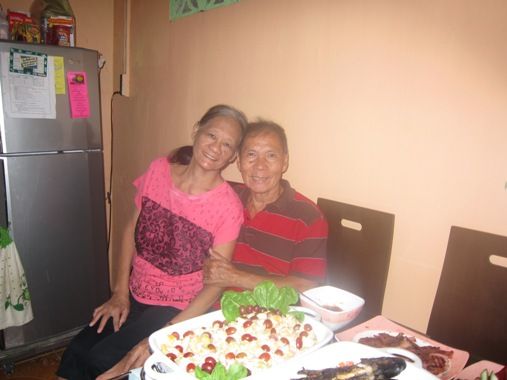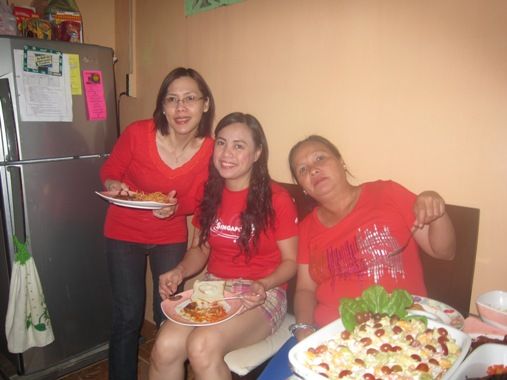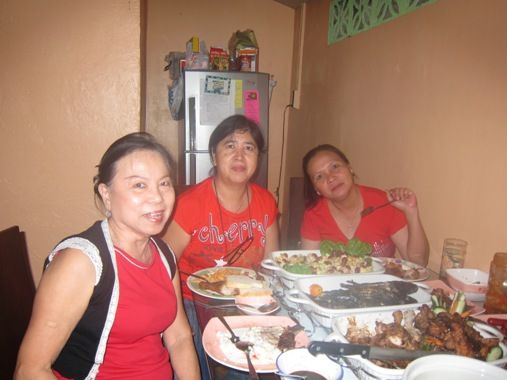 Food lovers!
Isn't it obvious that we all love to eat?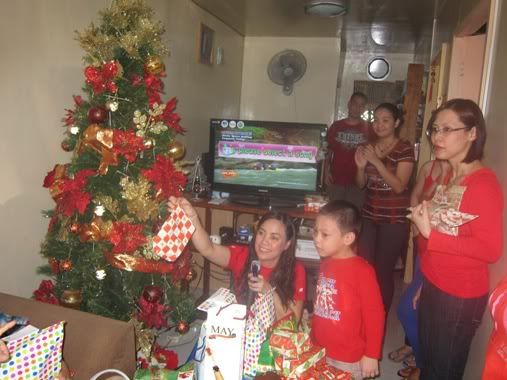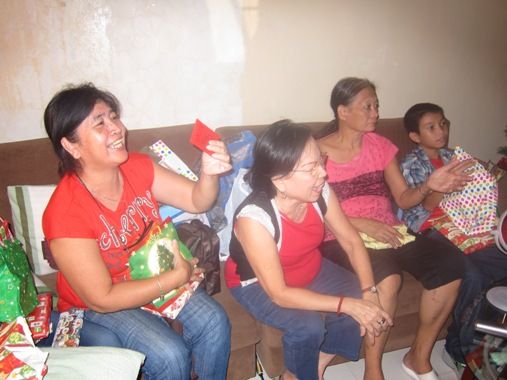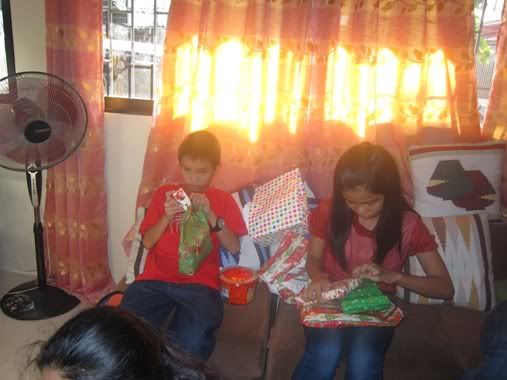 Gift-giving!
Our gift-giving consisted of two parts. The first part of our gift-giving was distributing the Christmas gifts we prepared for each other. The second part was exchanging gifts.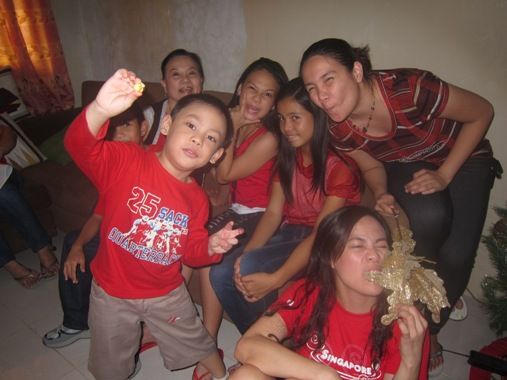 Wacky shots
We had some wacky moments, too!
But alas, Christmas was over too soon, and it was time to go home. My son wanted to stay one more day at his grandparents' house, but hubby and I had work the following day, so we left Cavite before 8pm on December 25, much to our son's dismay. To appease my son, we told him we would go back to Cavite on New Year's Day.
So how did you celebrate Christmas?