We have attended the Winter Wonderland christening party of Jan Elizabeth ("Jen Jen") held at the function room of Discovery Suites in Pasig City last December 18, 2011. Jen Jen is the youngest child of my high school friend Ana.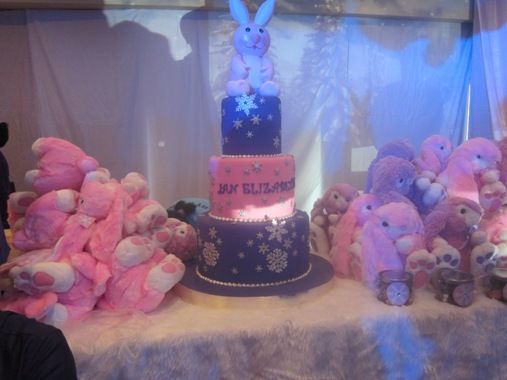 My son had a bad cough that day, but he really wanted to go. I had no choice but to give in to my little boy's request because he really likes going to parties. Justin immediately lined up at the glitter tattoo booth to have two tattoos placed on his left and right arms. He then went to grab not one, but several, cotton candies. The Dippin' Dots ice cream came next.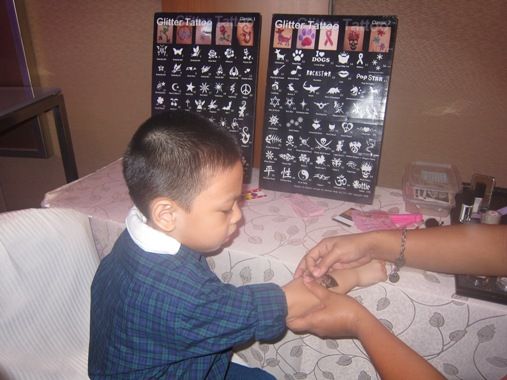 Justin getting tattooed
Alakim performed a magic show while the guests were enjoying their sumptuous lunch.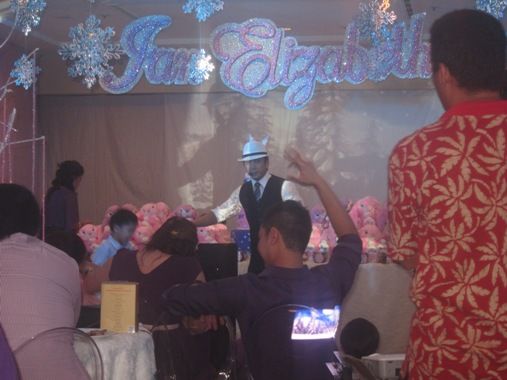 Alakim's magic show
Guests from ages 0 to 70+ went home with lovely
baptism keepsake gifts
, too. My son really loved the christening souvenir he got, a huggable bunny stuffed toy.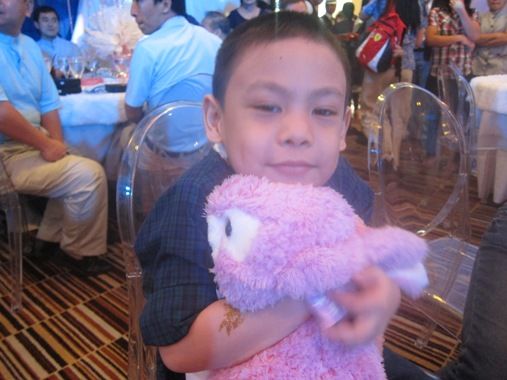 Justin with his purple bunny
Thanks, Ana, for inviting us!