To promote reading at bedtime, my son's school held a pajama party last Friday, November 18, 2011. The kids were advised to come to school in pajamas and bring their favorite book.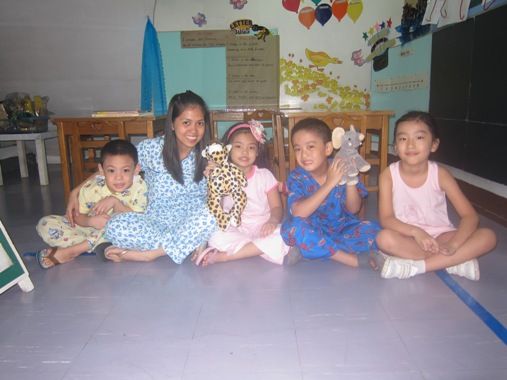 Justin with his teacher and some of his classmates; the others have not arrived yet when this picture was taken
According to Dr. Seuss, "The more that you read, the more things you will know. The more that you learn, the more places you'll go."
Indeed, children benefit from reading in so many ways. Reading makes children more likely to excel in school. Children also learn a lot when they read. Reading improves their writing skills as well.