Thursday, October 27, 2011, was my son's last day of classes before semestral break. That was also their Trick-or-Treat Day in school, so everyone—students, teachers, and school administrators—came to school sporting their Halloween costumes. My son wore his Count Dracula costume to school, courtesy of his Tita Meann, my younger sister.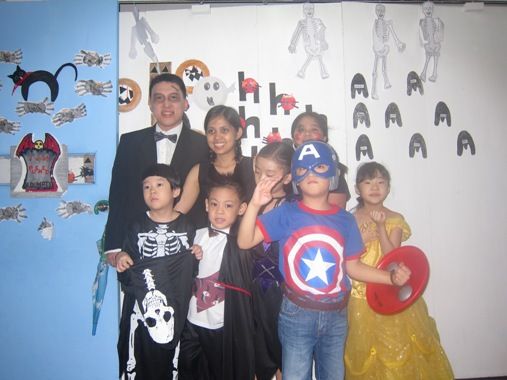 The morning kindergarten class; my son with his classmates and teachers
Halloween creatures in black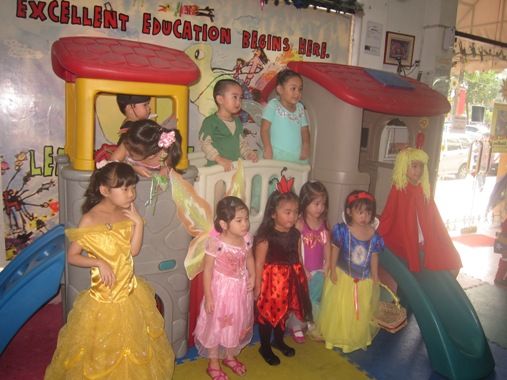 Fairies and princesses
Pirates and superheroes
All the kids had their pumpkin baskets, too, and they went to nearby buildings, accompanied by their teachers and teacher aides, for some trick-or-treating.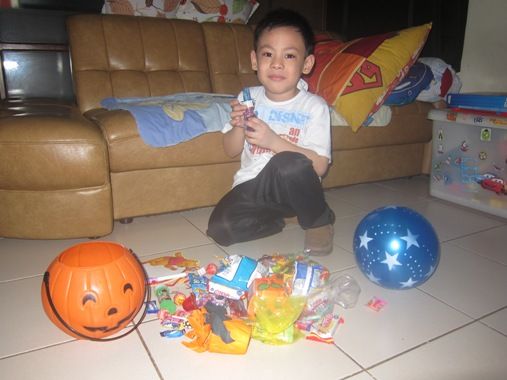 Happy with his loot!
While he was rummaging through the contents of his pumpkin basket, I thought my son was looking for treasures, like
titanium rings
, but I was wrong. He was actually having a hard time deciding which sweet treat to nibble on first. LOL!