Aside from blogging that I really love doing, I also enjoy singing. My love for singing was influenced by my parents. My father was a musician; more specifically, he worked as a drummer for different bands when he was younger. Both my parents also sing. As a matter of fact, they both joined singing contests on TV during their heyday and won prizes. I joined singing competitions, too, but I lost! LOL!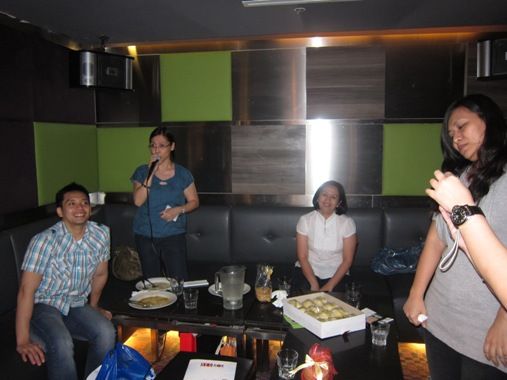 At Red Box, Greenbelt 3 during our office Christmas party, December 18, 2010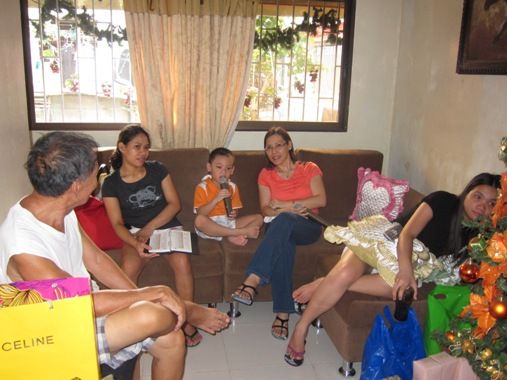 At my parents' house in Cavite, December 24, 2011
I used to sing a lot when my son wasn't born yet. I stopped singing when he was already around because he would always get the microphone from me. Now, he's the one performing in church or during family gatherings. In short, he has upstaged Mommy. Waah!
Seriously, though, I'm just happy to see my son showing interest in music at such a young age. Whatever he wants to get into, I'll support him all the way. I hope we get to perform on stage together someday.