I'm fond of taking pictures of my son (I guess all mommies are like that!). Suffice it to say that he is my favorite photography model. My favorite photos of my 5-year-old are those where my son is really happy or really wacky or really handsome.
Happy shot!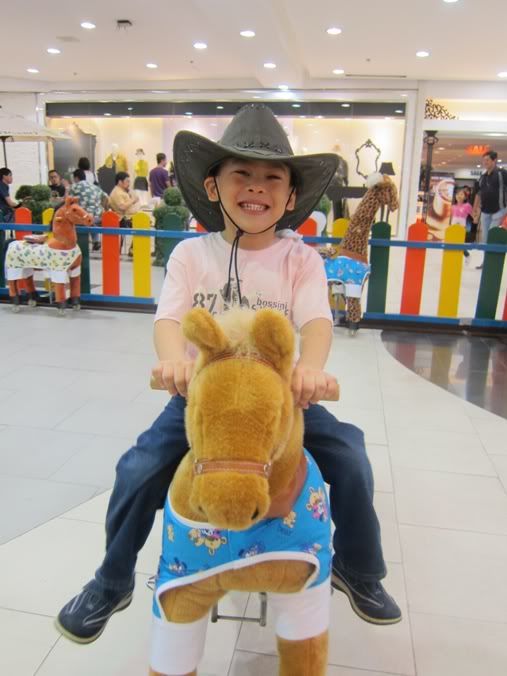 Look at that smile on his face! It is clearly evident in this photo that my son enjoys what he's doing: riding the LuvPony. As you can see, he doesn't need any horse equipment to do this.
Wacky shot!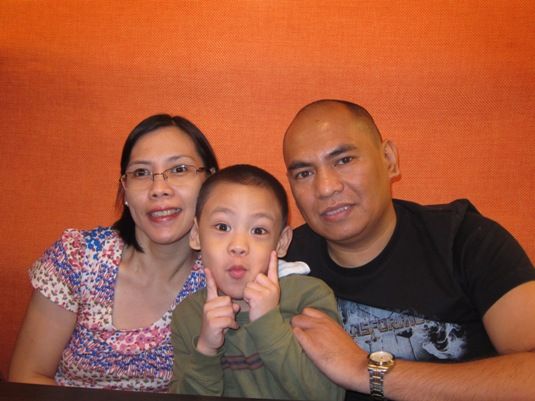 There was a time when we couldn't get decent shots of my son because all he wanted were wacky photos of himself. He still gives us wacky poses every now and then. That's because he really likes to clown around!
Handsome shot!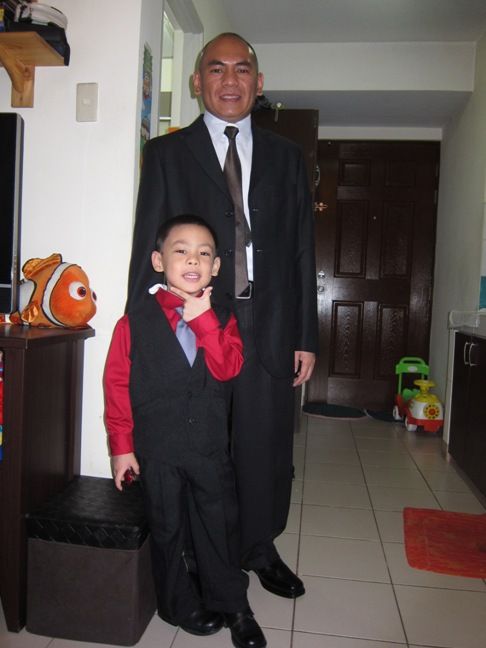 Doesn't my son look dapper in that suit?
And those are some of my favorite photos of my favorite model, my 5-year-old son Justin.
What are your favorite photos, mommy?