Are your kids like my five-year-old son who loves playing with water? My hyperactive preschooler never runs out of water play ideas. During bath time, for instance, he gets one of his toys that he dips in the basin, pail or water dipper. He also scrubs this toy squeaky clean using the same washcloth that I use on him.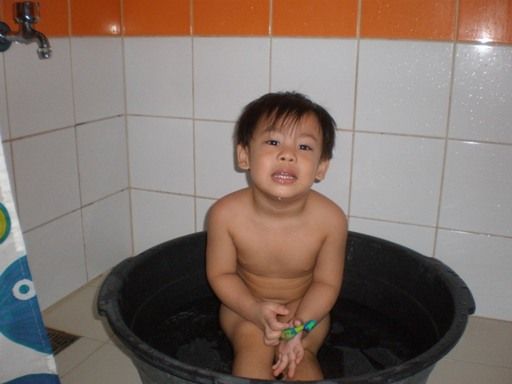 When we're in a hurry and I forbid him from bringing a toy into the bathroom, he still finds a way to play with water. He'd move his right foot in a sweeping motion so he could play with water on the floor or he would scoop up water from the basin or pail using his hands. He enjoys gargling with tap water, too.
His latest preoccupation is spraying our stainless steel sinks with water using the spray bottle that we use for ironing clothes. I can only wonder what he'll do next.