In celebration of Filipino Month, the students at my son's school are encouraged to wear Filipino costumes every Wednesdays and Fridays of August.
My son wears a Katipunero costume every Wednesdays, but on Fridays, he wears his Pilipinas shirt (polo shirt with the Philippine flag).
Below are pictures of my son taken at home before he went to school last week.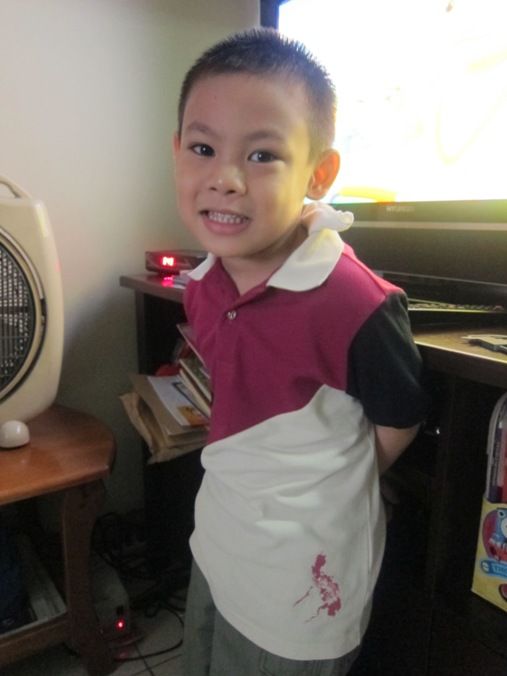 Click the badge above to see more Mommy Moments' entries.