Fifteen years of marriage and counting! We actually forgot it was our wedding anniversary last August 1 because we had quite a busy week at work. LOL! We only remembered it a few days after the date has passed. What we did was to find a really nice place to celebrate on a Friday night, August 5. Because we remembered the delicious foods we ordered at 8 Spices Thai Cuisine the last time we were there, hubby said we should go there to celebrate, and so we went.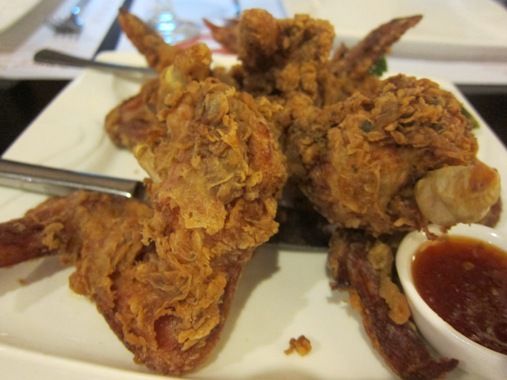 Fried Chicken Wings with Lemon Grass (5 pcs.), Php395.00
This was really good; we could really taste the lemon grass in the chicken, plus you could see the lemon grass, too, nicely tucked inside the chicken wings.
Broccoli with Crabmeat Sauce, Php380.00
This was okay, but I would love to try other vegetable dishes on their menu.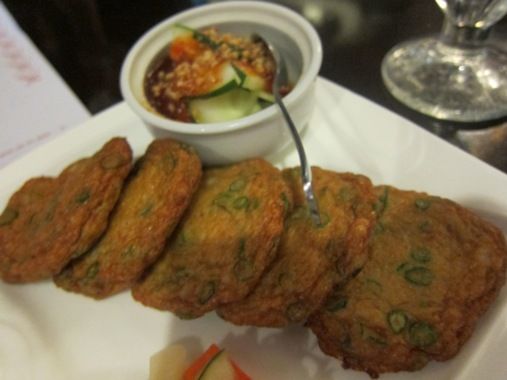 Fish Cake (5 pcs.), Php335.00
Because the name of this dish does not accurately reflect the ingredients used to make it, we didn't know that it has lemon grass, too. We would never have ordered this fish cake had we known this, plus this was a bit oily, too.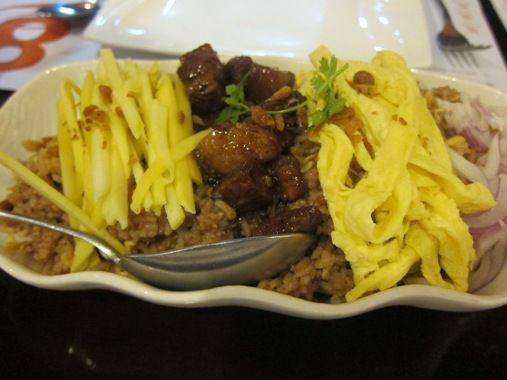 Bagoong Fried Rice (Platter), Php295.00
In my
Delight My Appetite post
, I was raving about their Bagoong Fried Rice because it wasn't salty; it was flavored just right! However, what we ordered last time to go with our Bagoong Fried Rice was a sweet pork dish that perfectly complemented this fried rice. This time, however, we should have opted for plain rice instead because the flavors of the foods we ordered overpowered each other, rendering us unable to appreciate the uniqueness of each dish.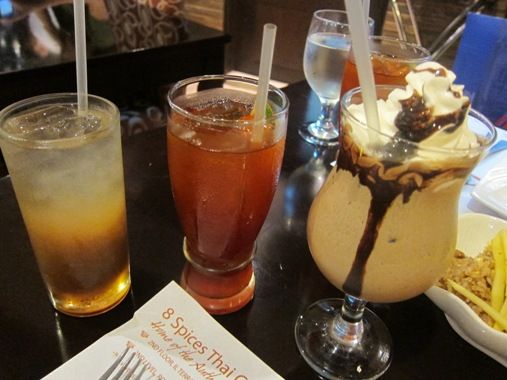 Thai Tamarind Juice (Php85.00), Iced Tea (Php85.00) and Frappe (Php120.00)
There were no problems with our drinks because we finished all of them.
8 Spices Thai Cuisine
2nd Level, The Veranda, Robinsons Galleria
Quezon City
Telephone No.: (02) 571-3361