We really wanted our little boy to watch Transformers 3 in the cinema, and we scheduled that last Saturday after hubby's dental appointment at Dentista, Inc. in Shangri-La Mall in Edsa. Instead of watching there, we decided to go to Robinsons Movieworld because the queue for the movie tickets was already long.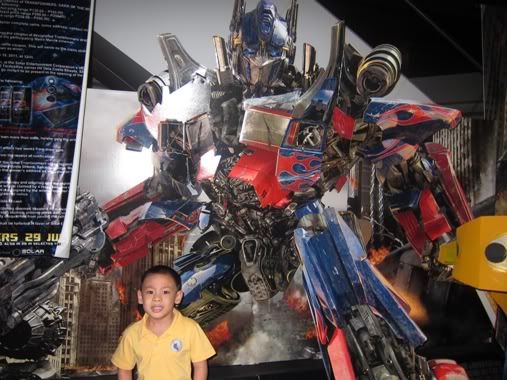 We made the right decision because we were able to watch the movie at around 2pm. The little boy was too excited to watch this movie, asking me from time to time when the movie would start.
However, the little boy slept halfway through the movie, not because he didn't like it, but because of the antihistamine I gave him earlier. (You'll know the story behind the antihistamine medication in another post). He woke up just in time to see the exciting parts of the movie, and I was glad he did!
I won't be giving my review of the movie here. It was enough for me that my son enjoyed it. Oh, and as for Rosie Huntington-Whiteley who played the role of Carly in the film, her sexy screen presence was hard to ignore. Her pouting lips, long legs and tight-fitting/revealing clothing gave her that ultimate seductress look.