Toy stores are my son's favorite hangout. Whenever we're at the mall, he makes "lambing" to his Dad to buy him a toy. When there's no special occasion, we tell our son to choose only toys that cost only Php100.00 to Php200.00. When it's his birthday or during Christmas, he gets to choose what he likes, but of course, that has to be within his Dad's budget. Father and son usually go to Toys R Us to buy toys.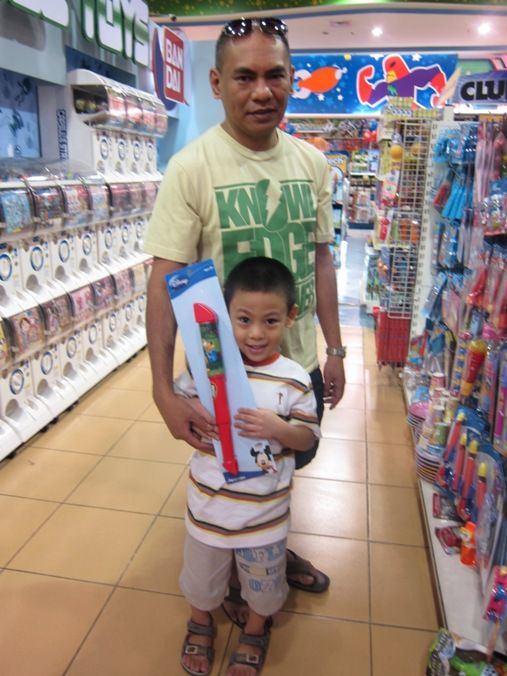 Justin proudly showing off his latest precious find, a cheap Mickey Mouse periscope. LOL!
In Robinsons Galleria, they usually hold events at the Activity Center for some of the products being sold at Toys R Us. This sales promotion is part of their sales and marketing activity. My son was there last year when they featured Hot Wheels and this year for
Transformers Dark of the Moon
. In both events, Hot Wheels and Transformers toys were displayed for sale, and our son didn't go home without a toy. LOL! That's how persistent he is!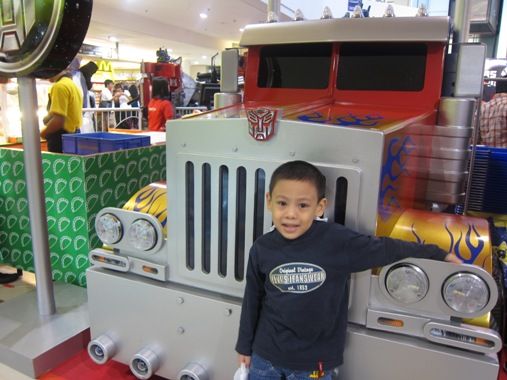 Click the badge above to see more Mommy Moments' entries.