We love eating out! Living in a small condo unit leaves us nothing much to do and see. That's why we really make it a point to go to the mall every week to see what's out there and to try different restaurants. These regular eat-outs are what actually gave birth to my food blog,
Delight My Appetite
. What I'm sharing here are photos of the family celebrations we had at different restaurants.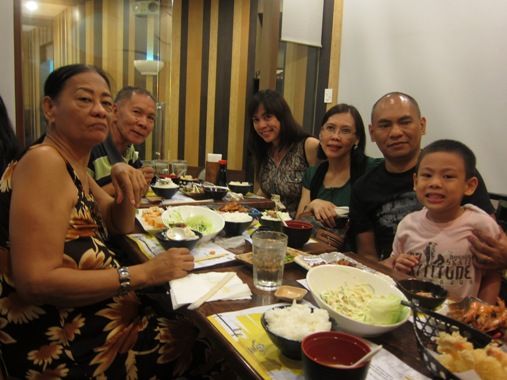 Father's Day at Teriyaki Boy, Robinsons Galleria, June 2011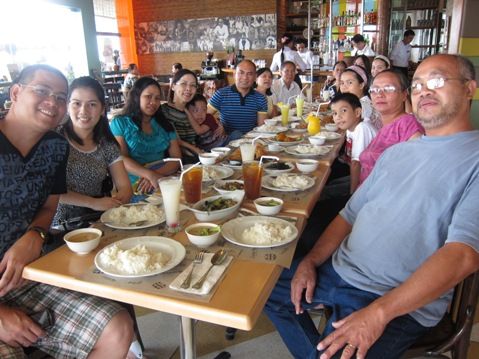 Nanay's 60th birthday celebration at Abe Restaurant, SM Mall of Asia, April 2011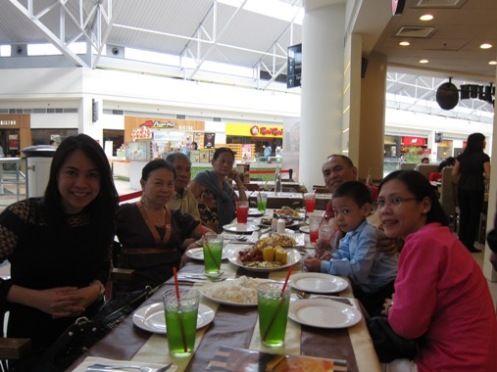 Justin's pre-kindergarten graduation celebration at Cajun Red Rock, Robinsons Galleria, March 2011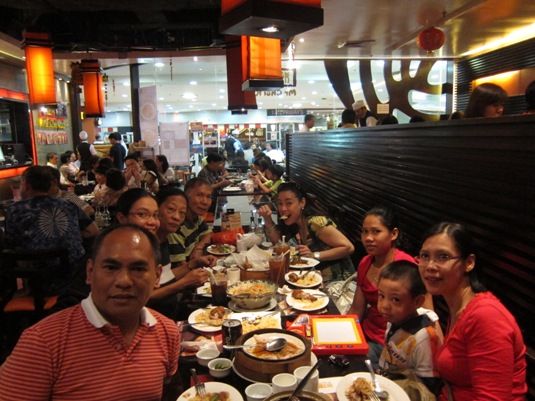 My 39th birthday celebration at Mr. Choi Kitchen, Robinsons Galleria, January 2011
Click the badge above to see more Mommy Moments' entries.