We have a two-bedroom house in Tanza, Cavite with a garden and a garage, but we're having that rented out. Our son hasn't seen that place yet because he was born and raised here in Manila.
Our small one-bedroom condo unit here in Ortigas is what we now call our home sweet home. This is where we feel most secure.
While we have a small dining table, we spend more time eating on the floor, and we also enjoy eating that way! Besides, our dining table is filled with lots of things (laptop, rice bin, fruit basket, etc.). The floor in our living room is also where Justin does his artworks and plays (he actually plays everywhere in the house. LOL!).
In our bedroom is where I have my tiny office, our bed and closets. This is also where Justin calls his Dad in the office.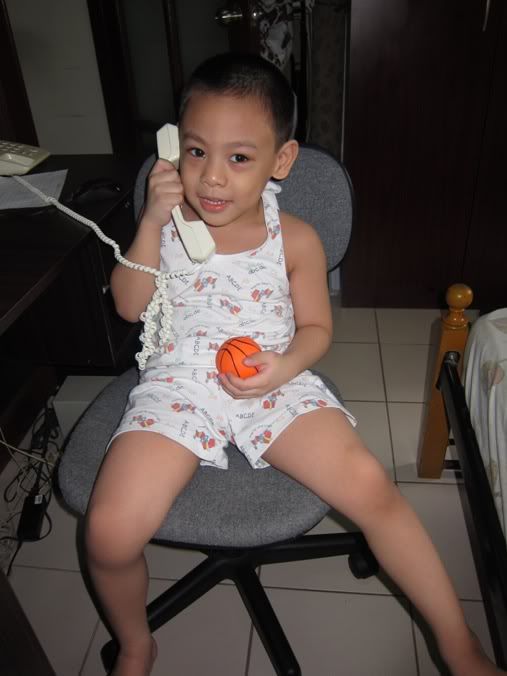 That's my son doing his stuff in our humble abode.
Click the badge above to see more Mommy Moments' entries.