DreamPlay is the world's first family entertainment center from DreamWorks Animation that combines live and digital play. Educational and interactive, DreamPlay allows kids and adults alike to play, create and learn with their favorite DreamWorks' characters like Shrek (Shrek), Po (Kung Fu Panda), Skipper (Madagascar), and Hiccup and Toothless (How to Train Your Dragon), among many others.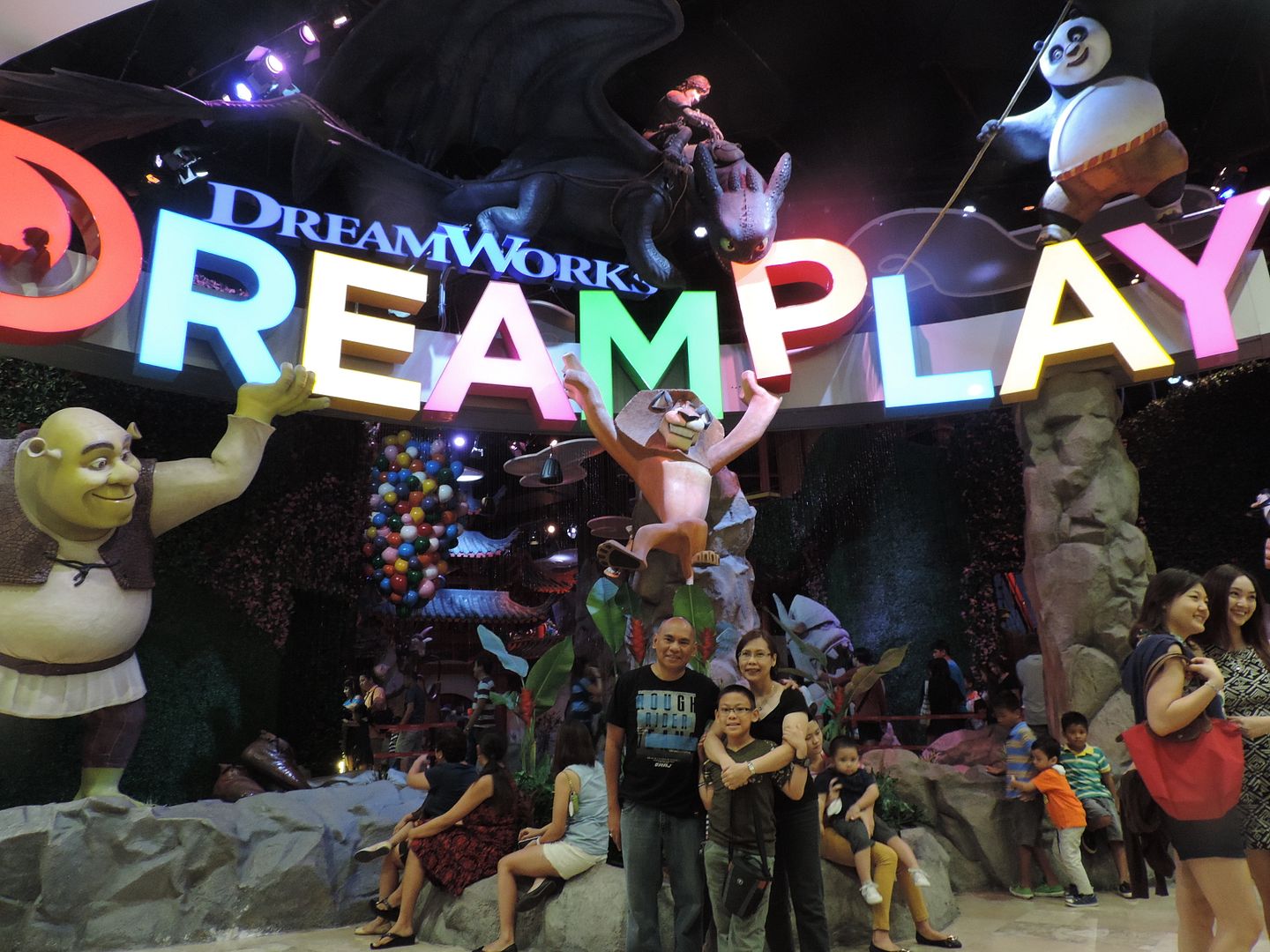 Hubby bought our 2-hour tickets to DreamPlay days before our May 16 check-in at
Hyatt City of Dreams Manila
for his company department's summer outing. After lounging around in our hotel room for an hour, we headed straight to DreamPlay. The place was so alive and bursting with fun activities. Our son's overexcitment to try everything at DreamPlay kept me on my toes.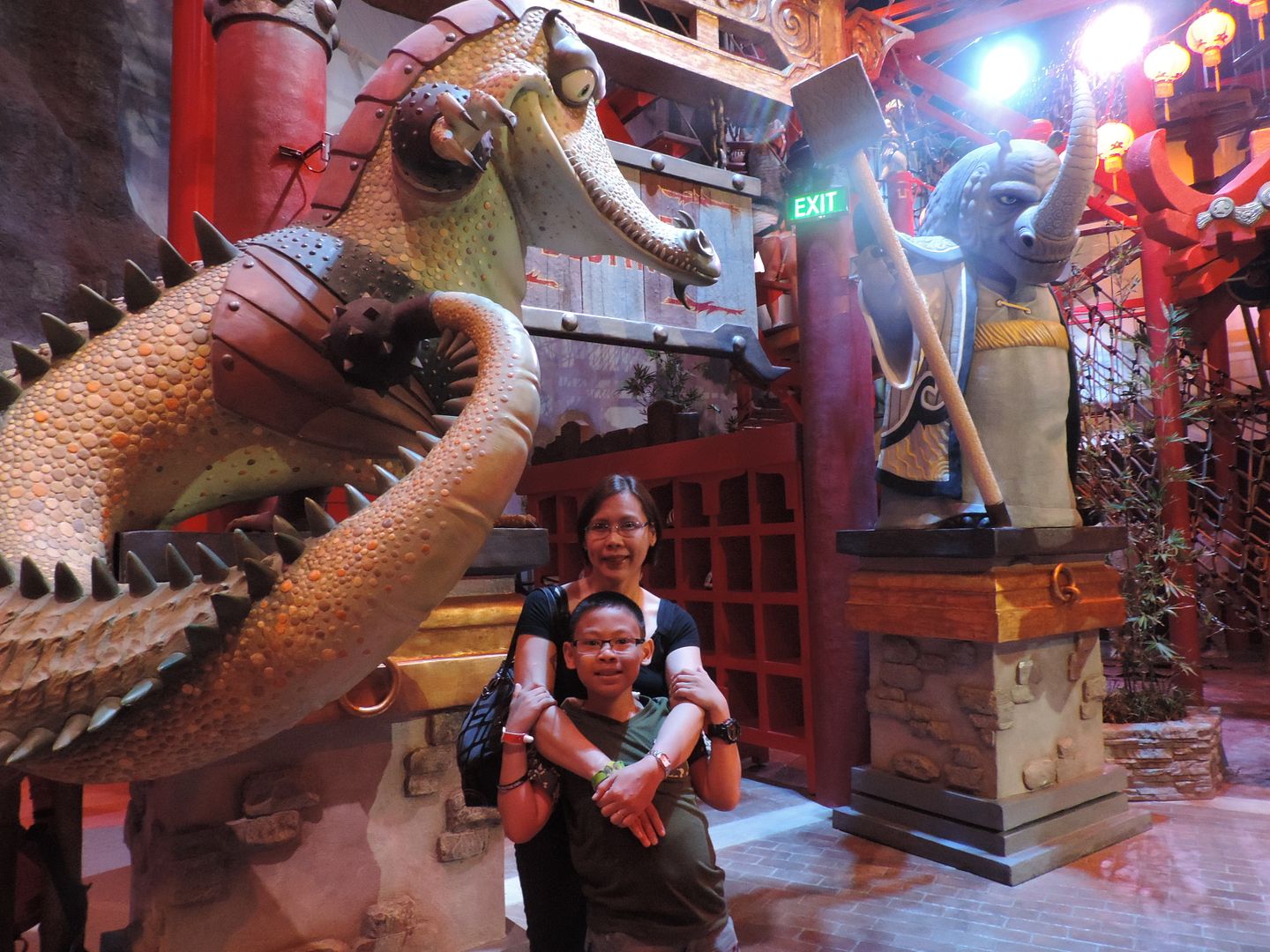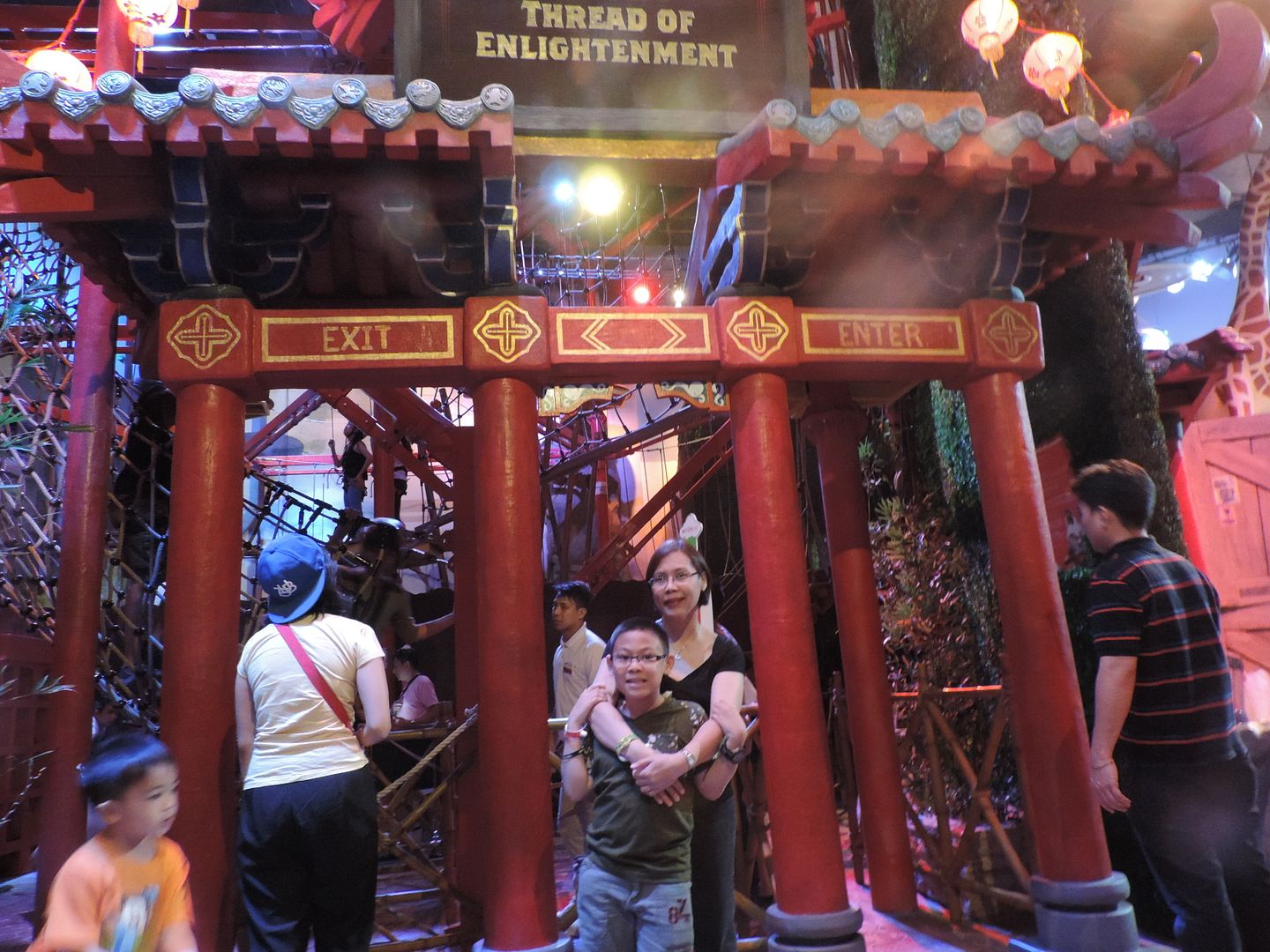 Wall of Destiny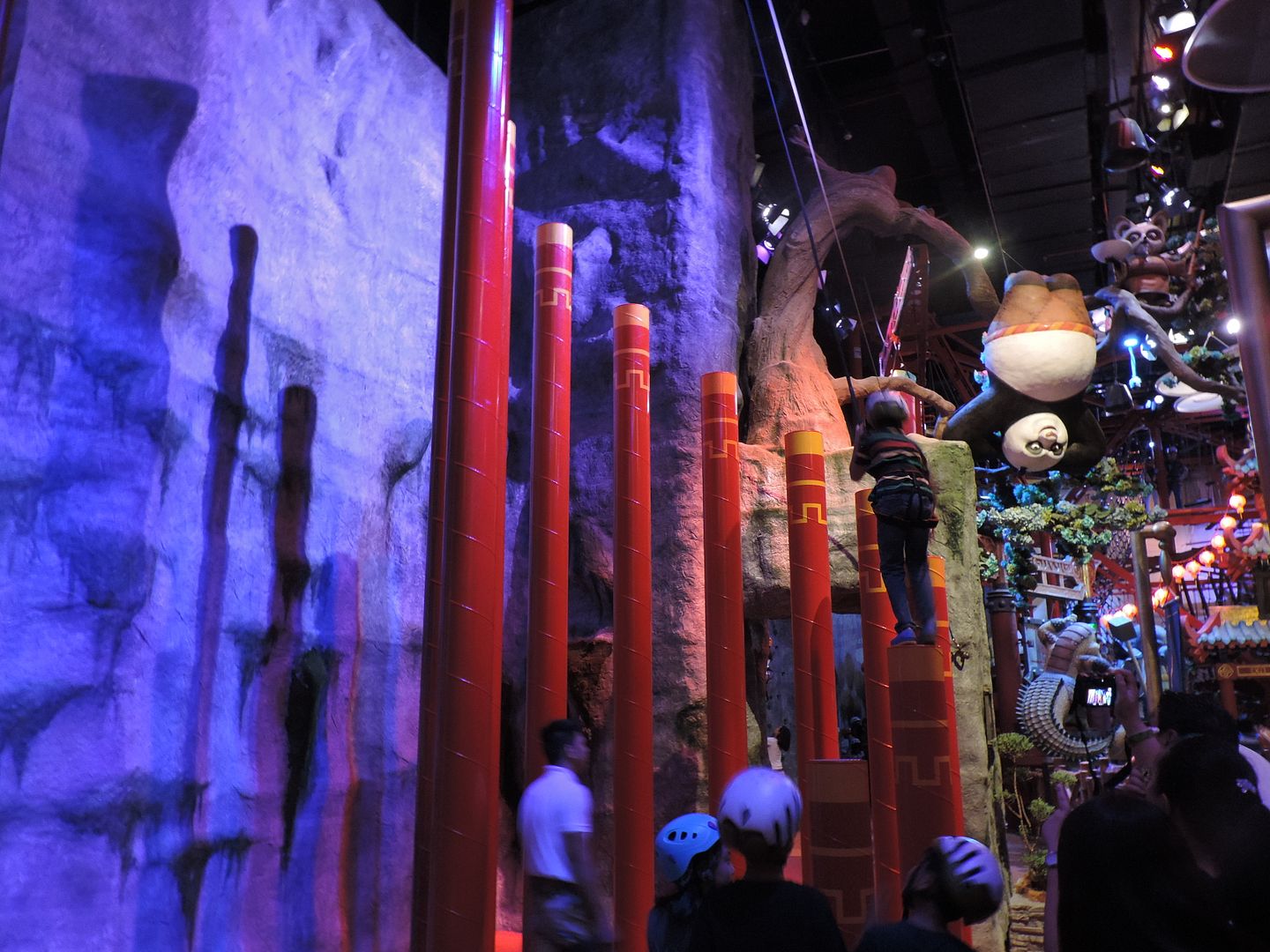 Our son is still too young to climb the
Wall of Destiny
, so we just took pictures of this.
DinoTrux
Then, we went to
DinoTrux
where you can build and pilot your own Reptools.
Shrek's Swamp Stomp
Shrek's Swamp Stomp
is Shrek's swamp house. The last picture of my son and me were taken inside Shrek's house. We're actually sitting on Shrek's humongous chair.
Whatever Floats Your Boat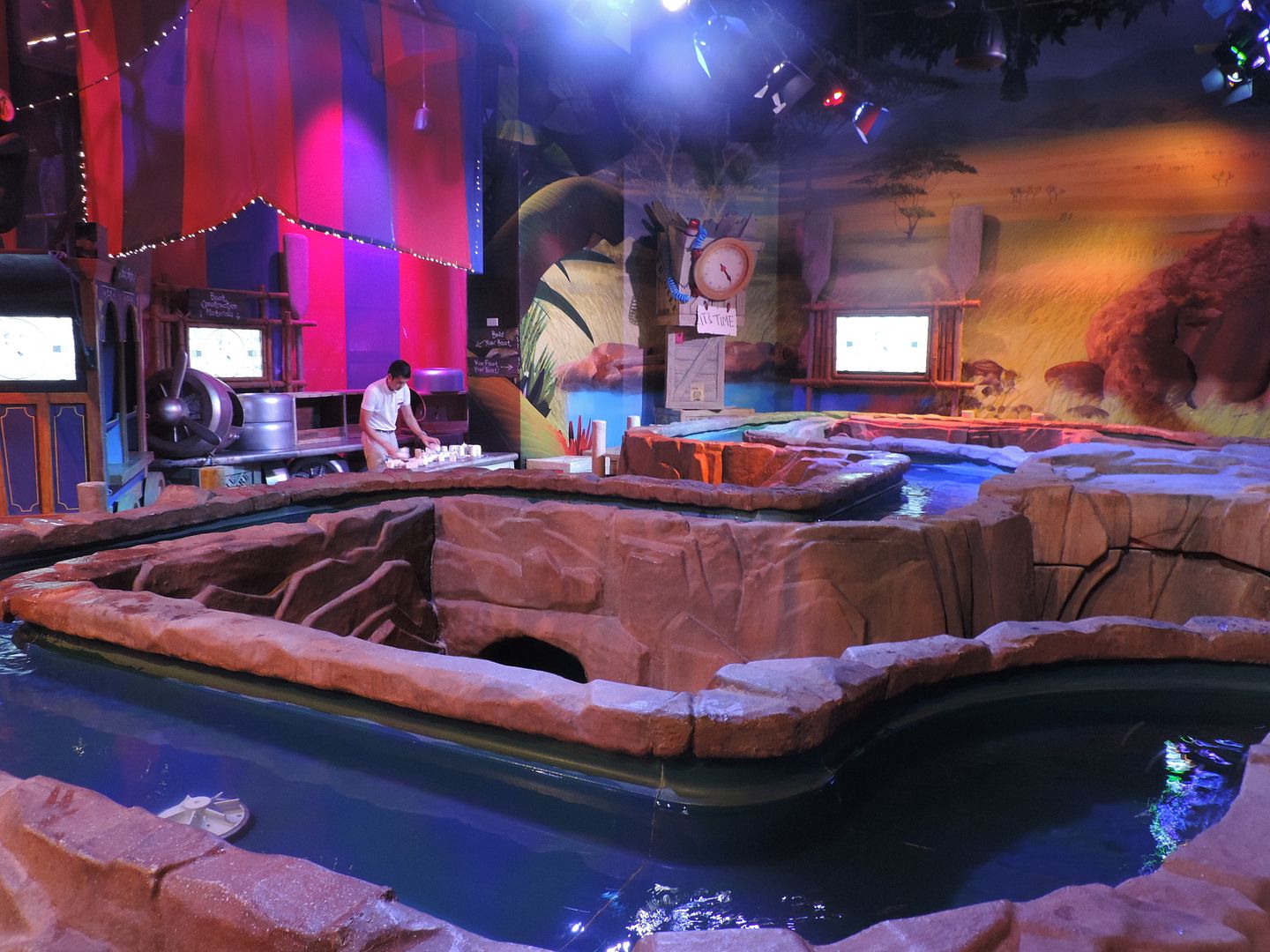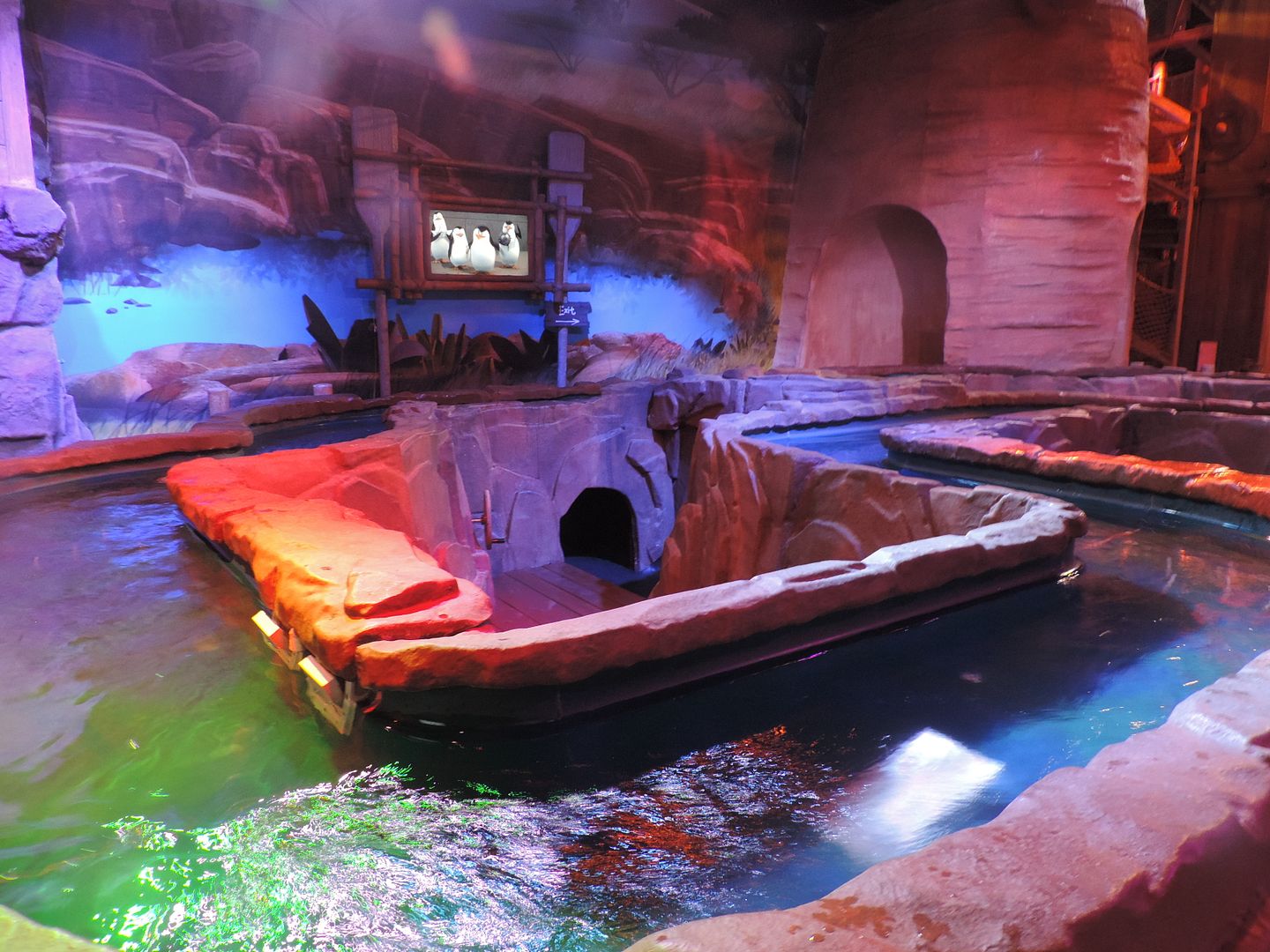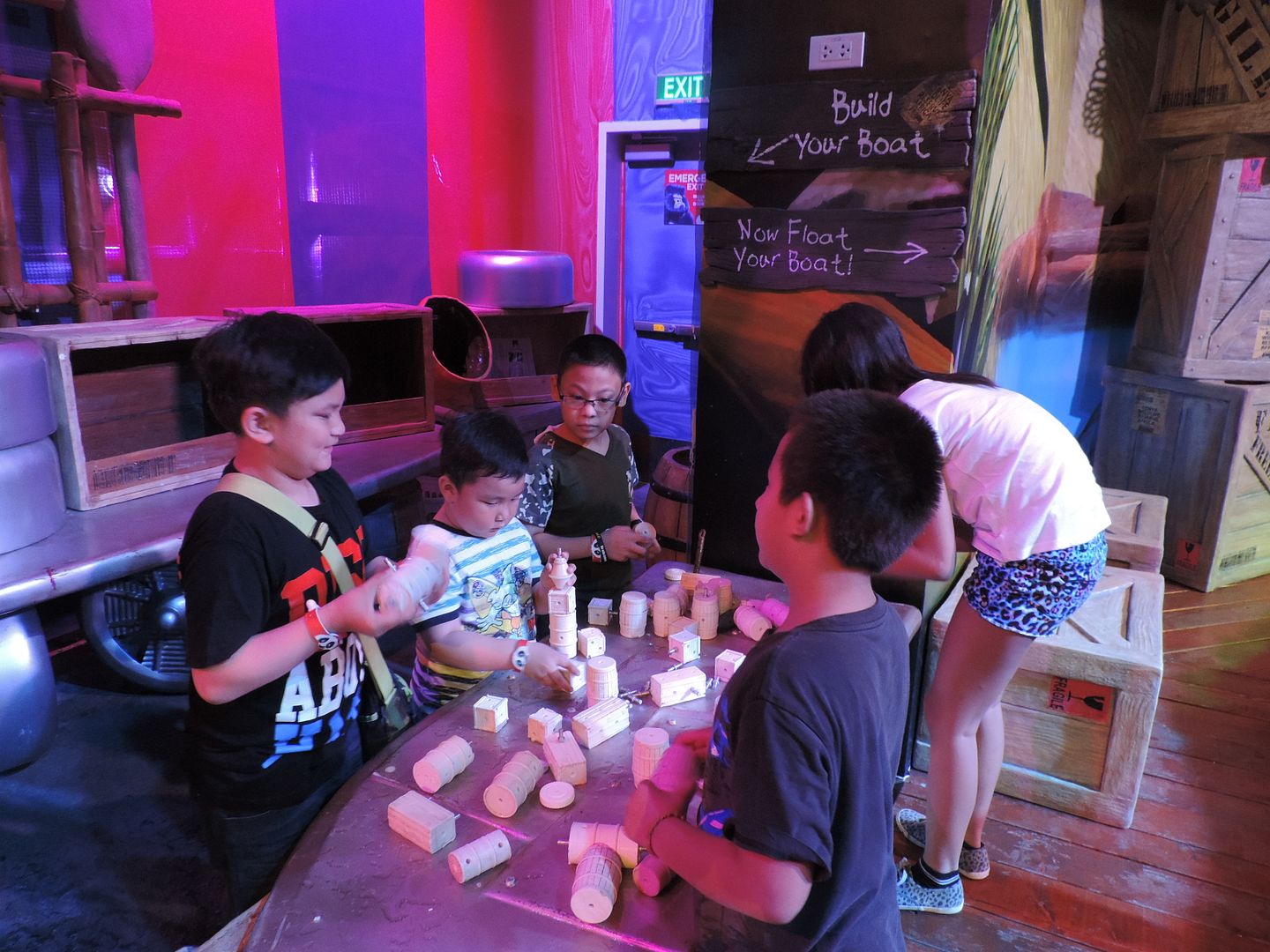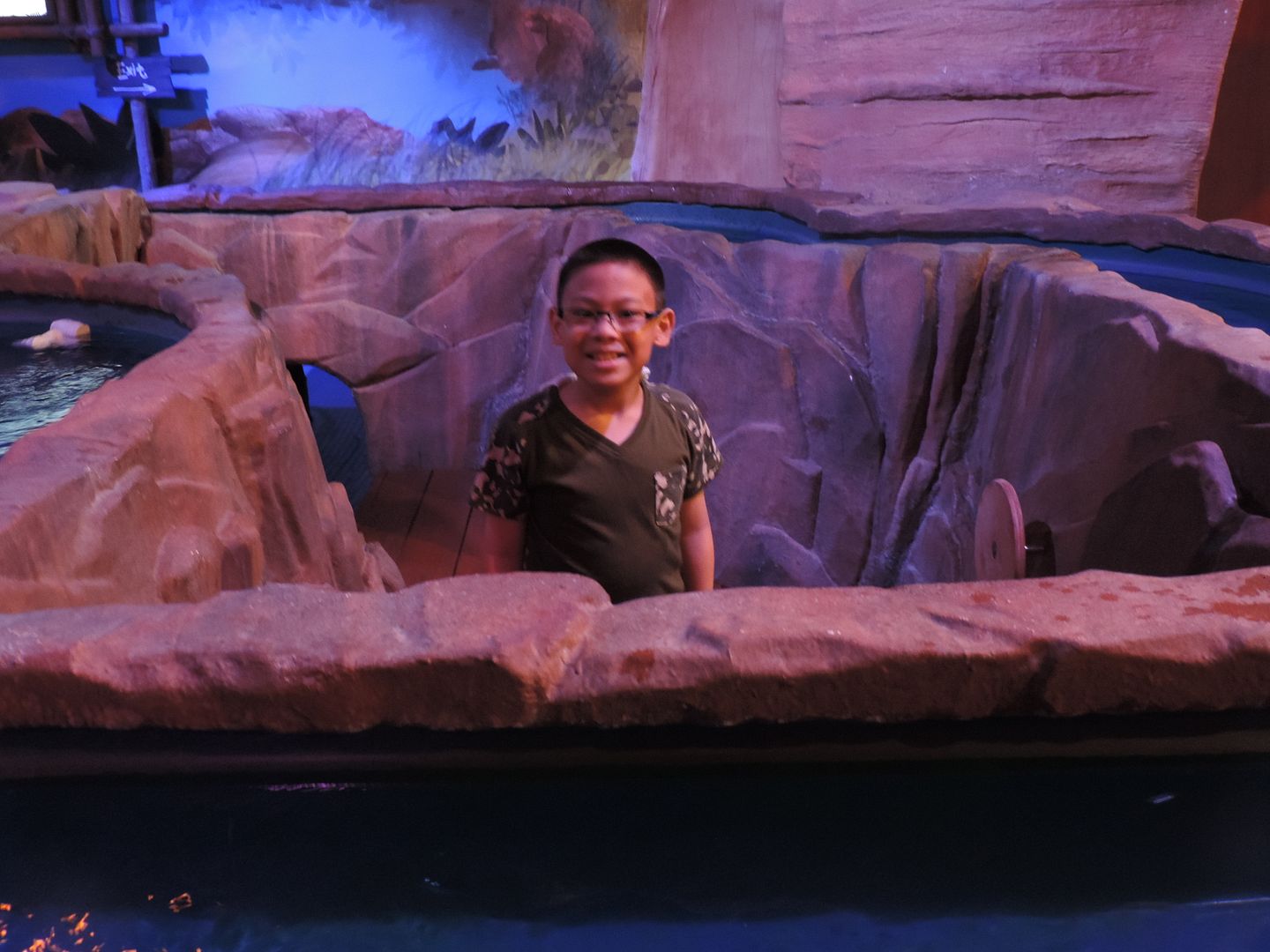 At
Whatever Floats Your Boat
, kids will assemble their own boats and sail them down the river.
Afro Circus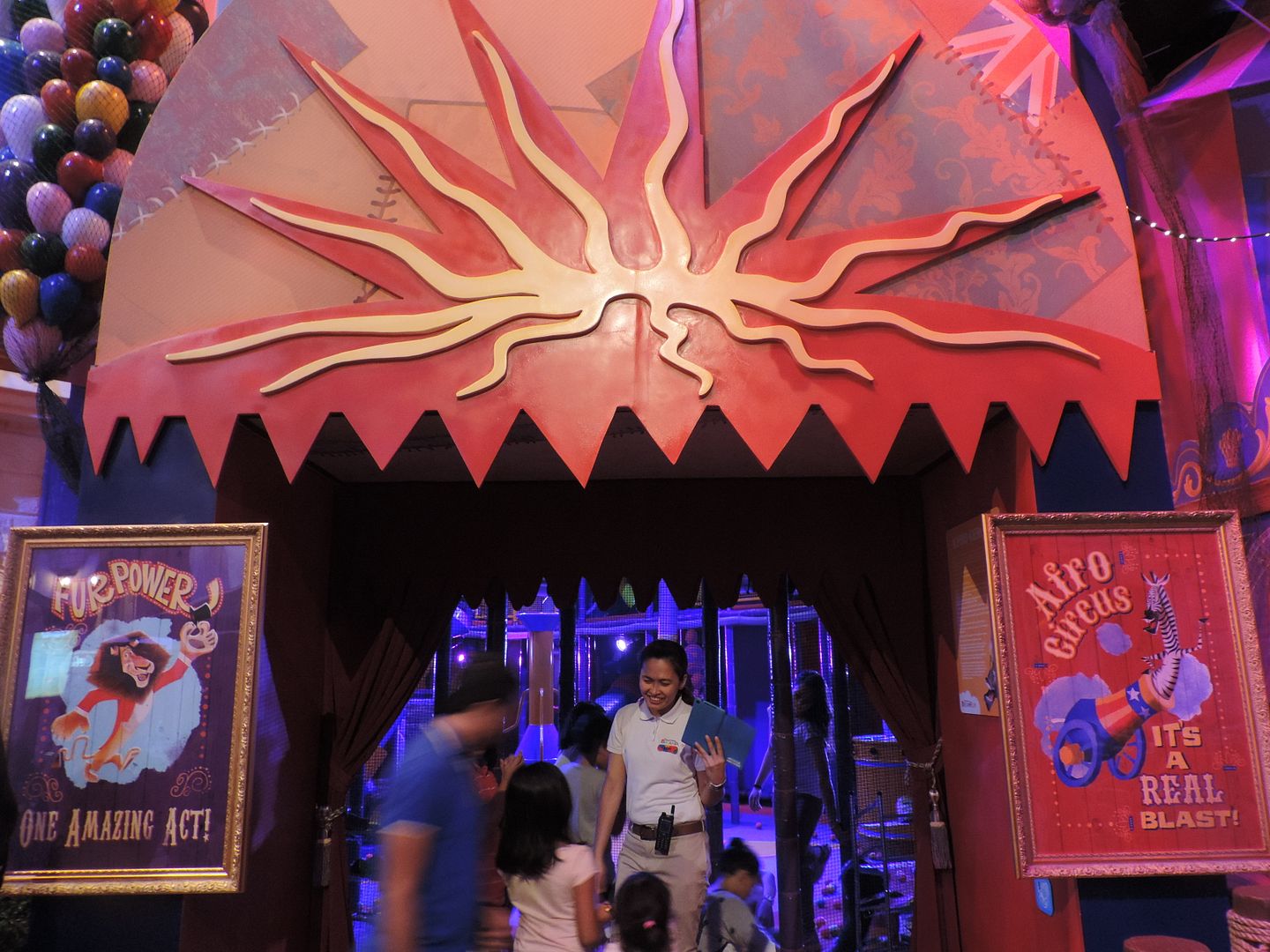 The
Afro Circus
is a multilevel play area where kids can join Alex, Marty, Melman and Gloria from the movie
Madagascar
.
Gingy's Kitchen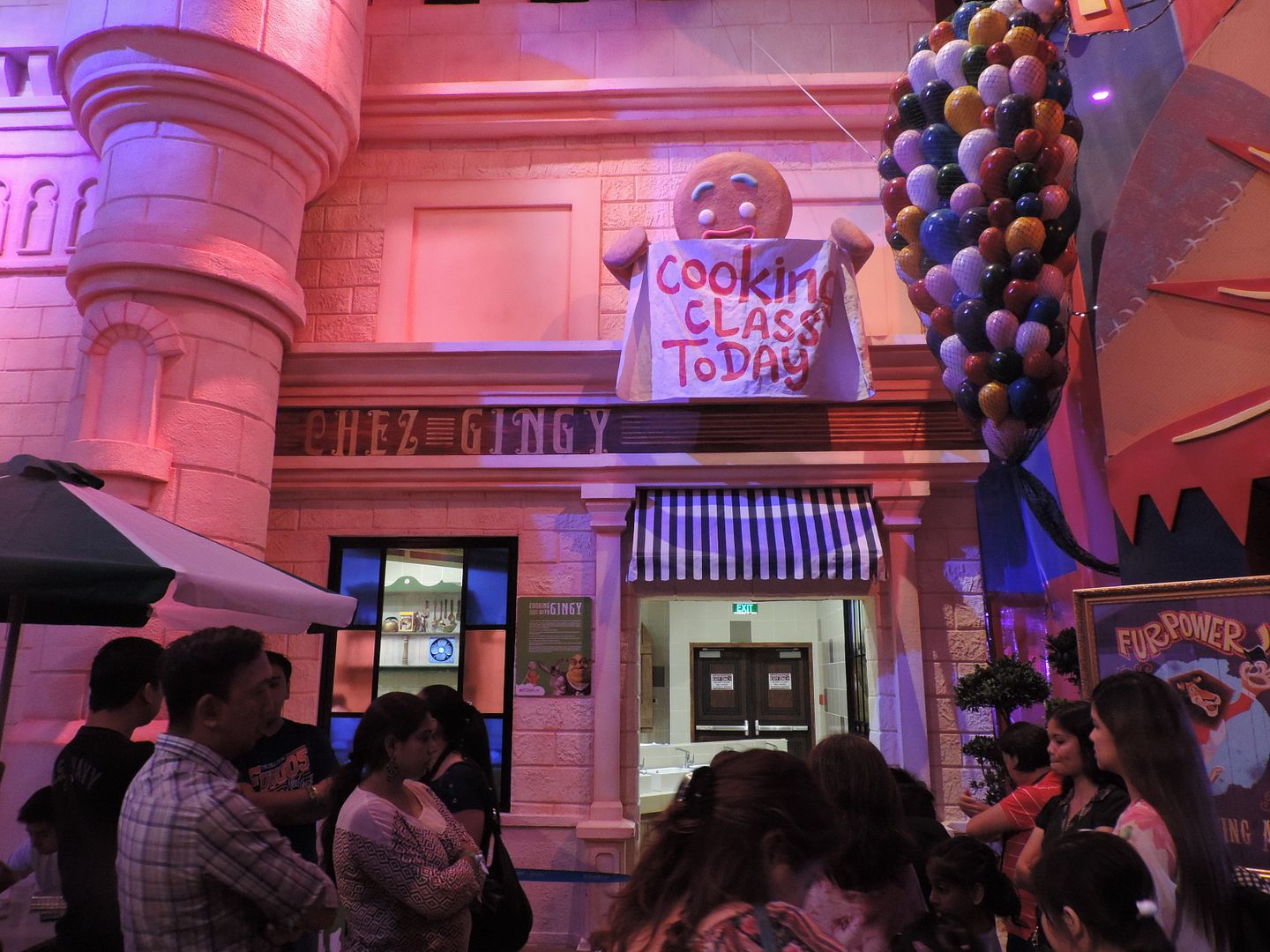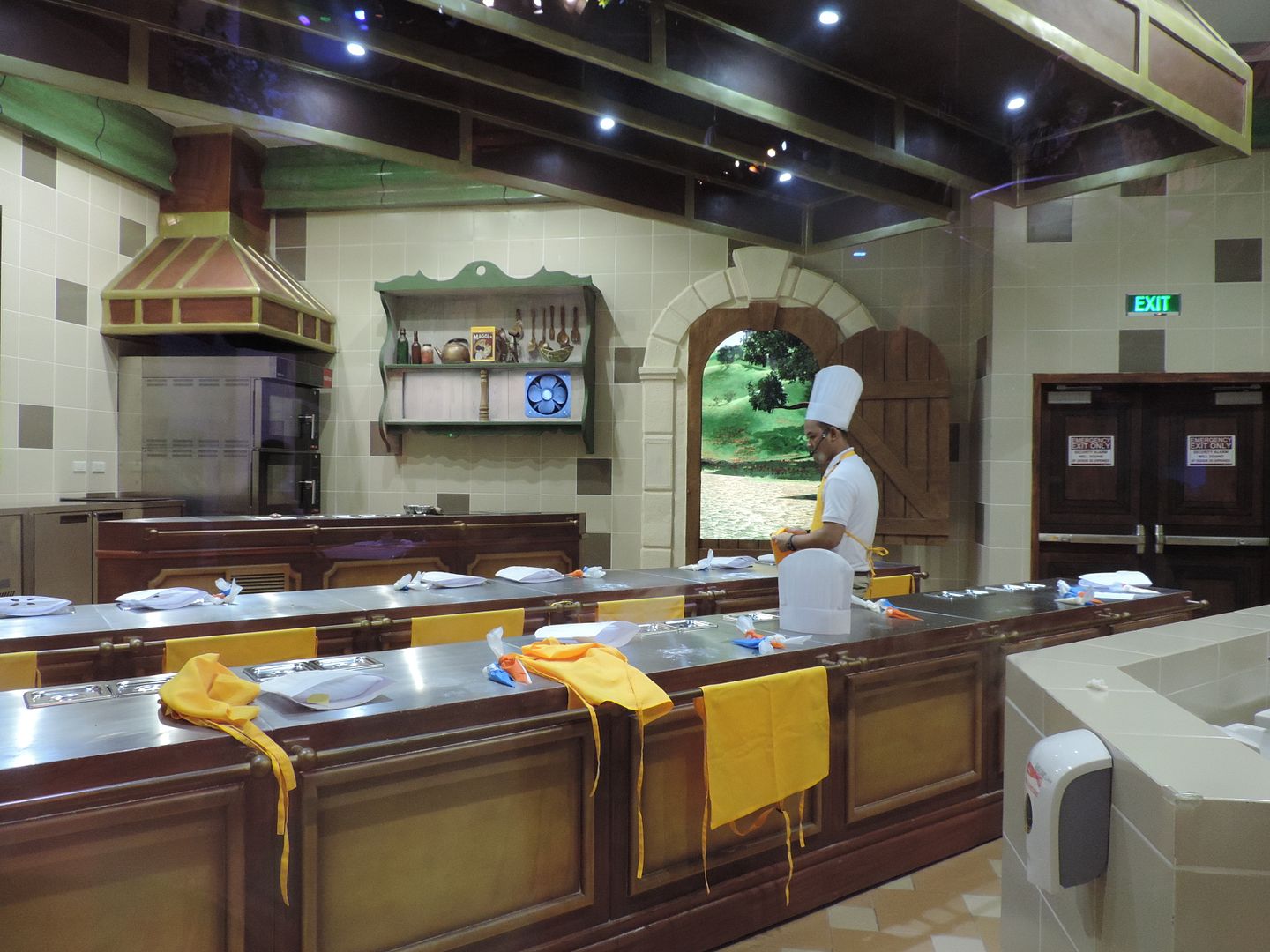 Here, Gingy will teach kids how to make a gingerbread man. Our son lined up for this, but he didn't have the patience to wait because there were a lot of kids who wanted to go inside
Gingy's Kitchen
.
DreamTales Library
<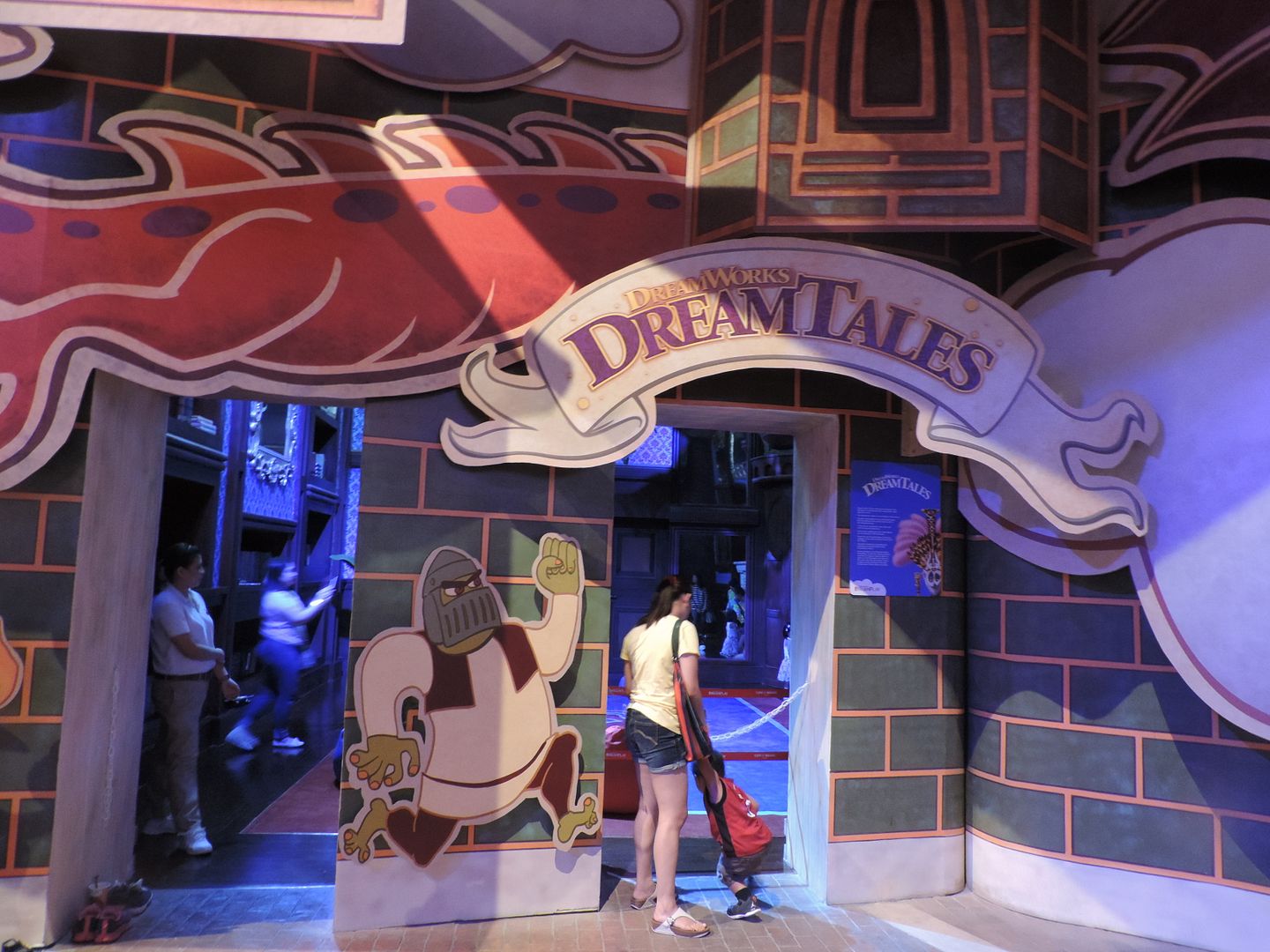 At DreamTales Library, DreamWorks' characters stage their own puppet show.
DreamWorks Cafe
If you or your kids ever feel thirsty or hungry, there's
DreamWorks Café
inside DreamPlay that offers food and drinks. We skipped this, though, as the prices of the food items were quite stiff.
DreamTheatre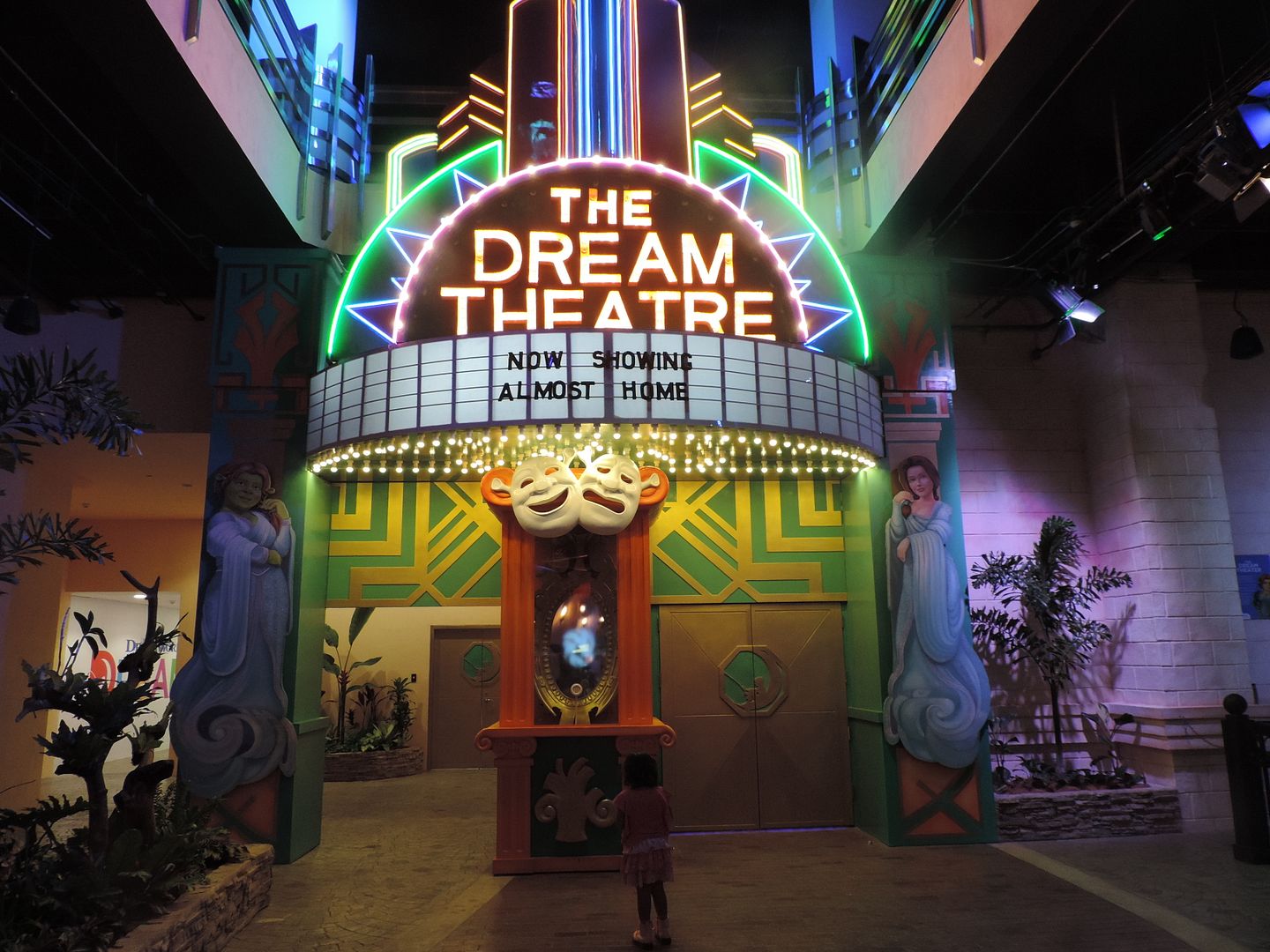 Experience a unique 4-D experience with DreamWorks' characters at
DreamTheatre
.
How to Fly Your Dragon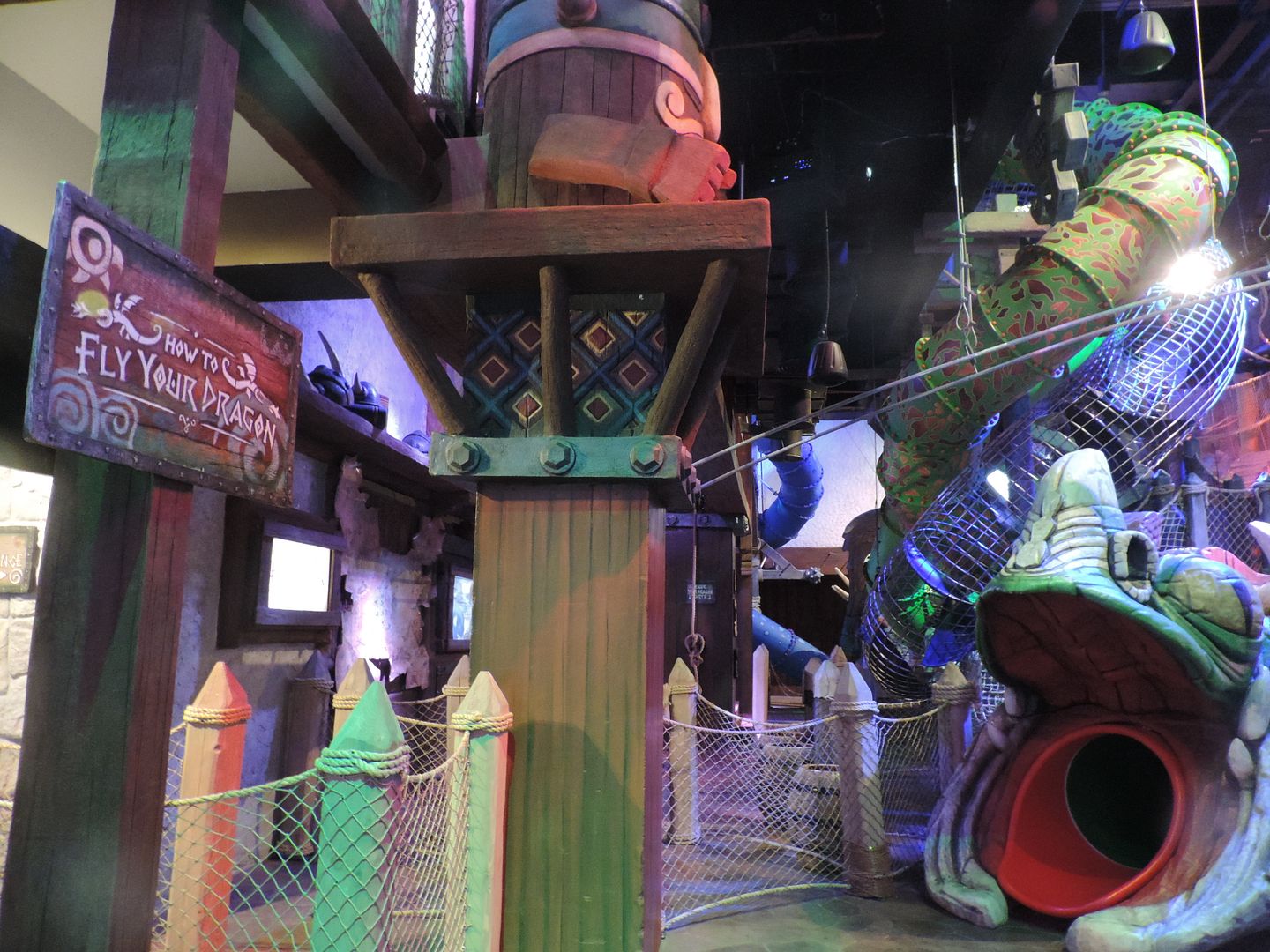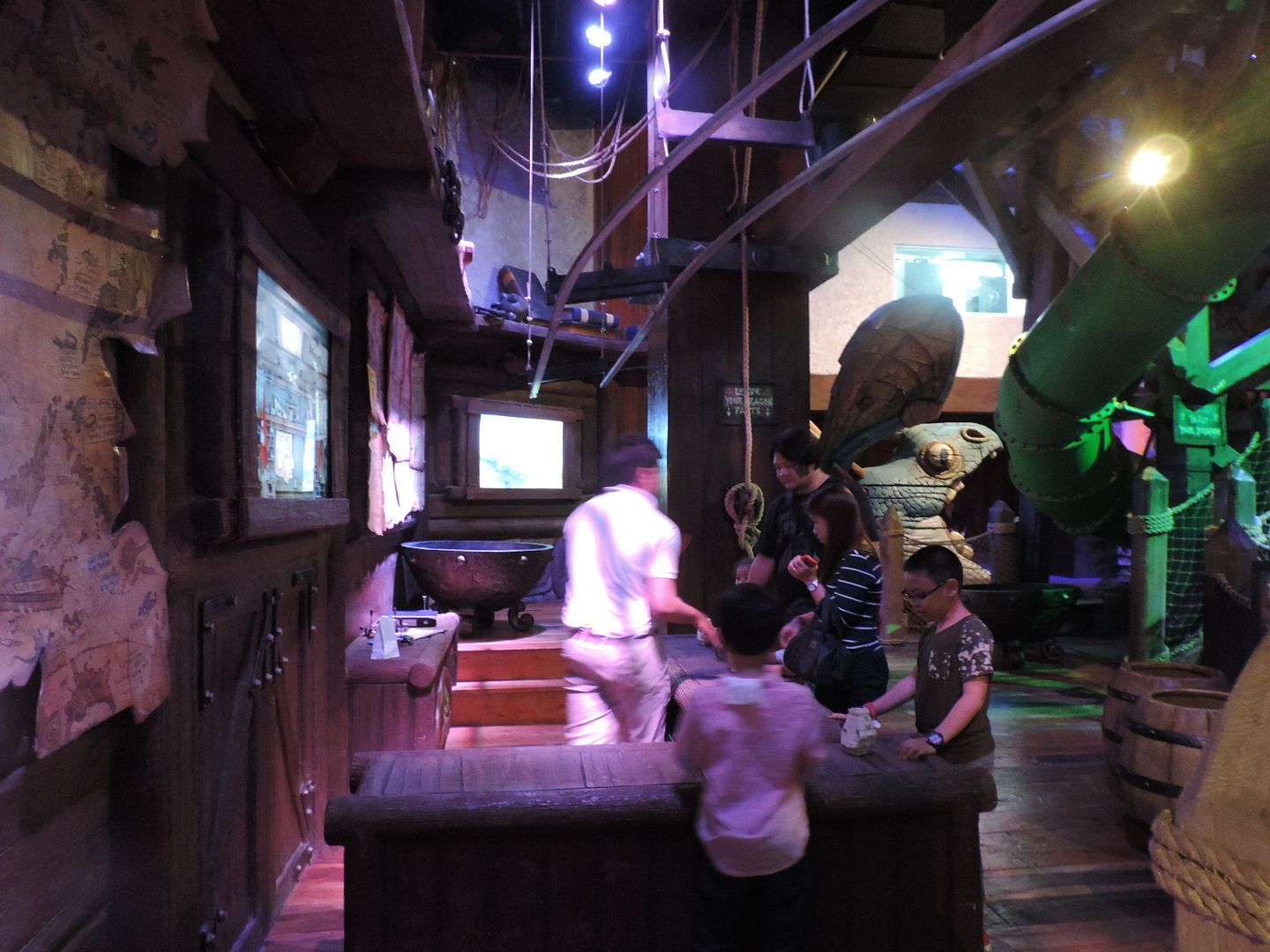 Create and fly your own dragon at
How to Fly Your Dragon
.
DreamStudio
Sit on the director's chair and create your own animated film at
DreamStudio
.
Fast as Lightning Kung Fu Fighting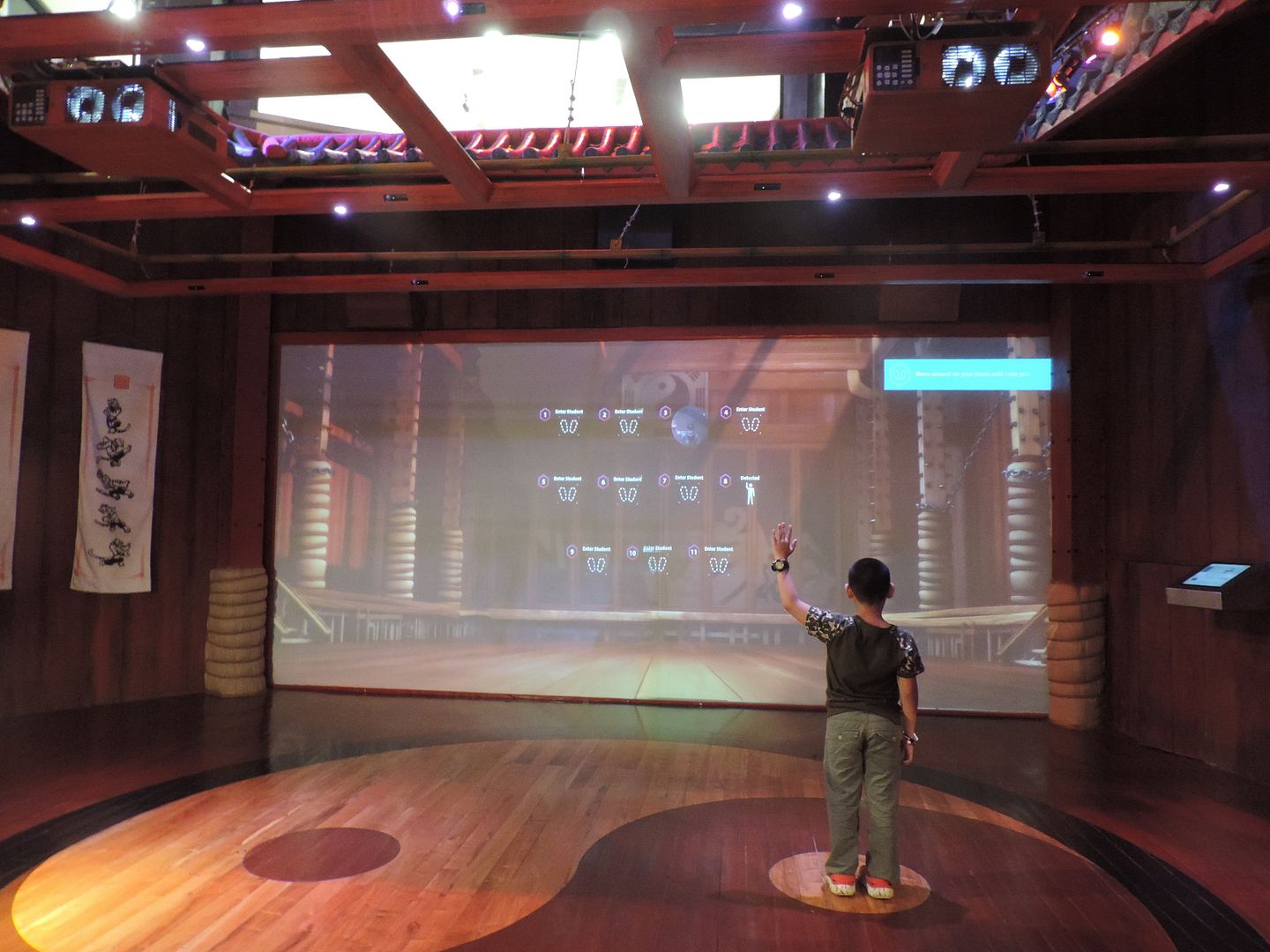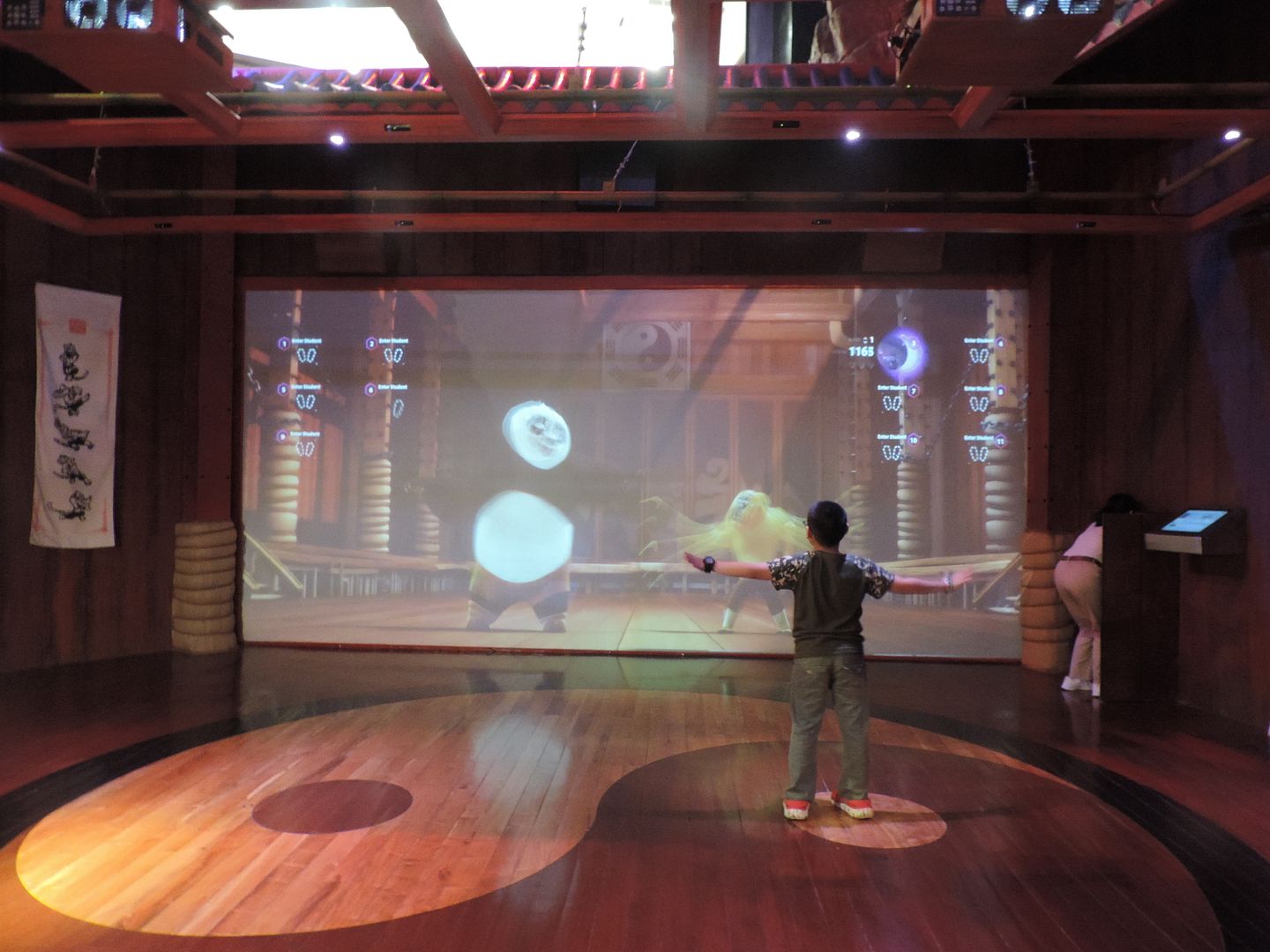 Train to become a Kung Fu Master with Po and the Furious Five at
Fast as Lightning Kung Fu Fighting
.
DreamShop
And before leaving DreamPlay, you can drop by
DreamShop
to buy some souvenir items.
Our visit to DreamPlay was really fun and exciting. Our son had a blast, but this mom was so tired from all the walking and picture taking. And to think that our tickets were only good for 2 hours (Php480 for kids; Php270 for adults). What more if we stayed there for 4 hours? Lol!
Bring your kids to DreamPlay. I'm sure they'll enjoy the experience as much as we did.
DreamPlay
Level 2, City of Dreams Manila
Asean Avenue corner Roxas Boulevard, Entertainment City
Parañaque, Manila, Philippines 1701