Earlier this year, hubby got interested in planting vegetables in containers. Our small balcony provided the perfect place for this new hobby.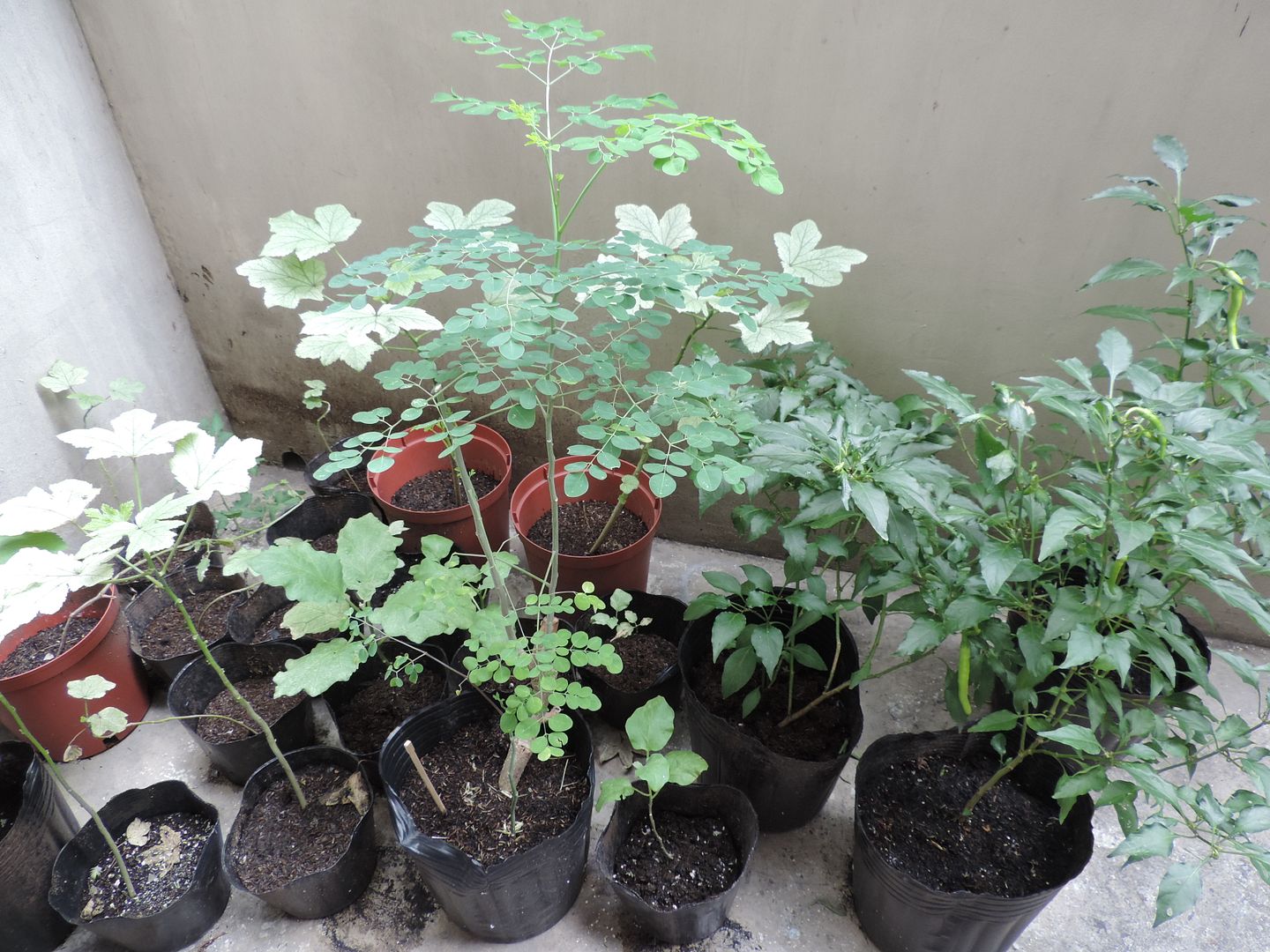 Our vegetables in pots
He first bought seedlings, pots and soil, and then started planting malunggay, okra, tomatoes and cayenne (
siling pangsigang
). His tomato plants didn't last long, however, as they drowned in the rain. His okra plants haven't borne a fruit, too, but we're not losing heart, well, not just yet.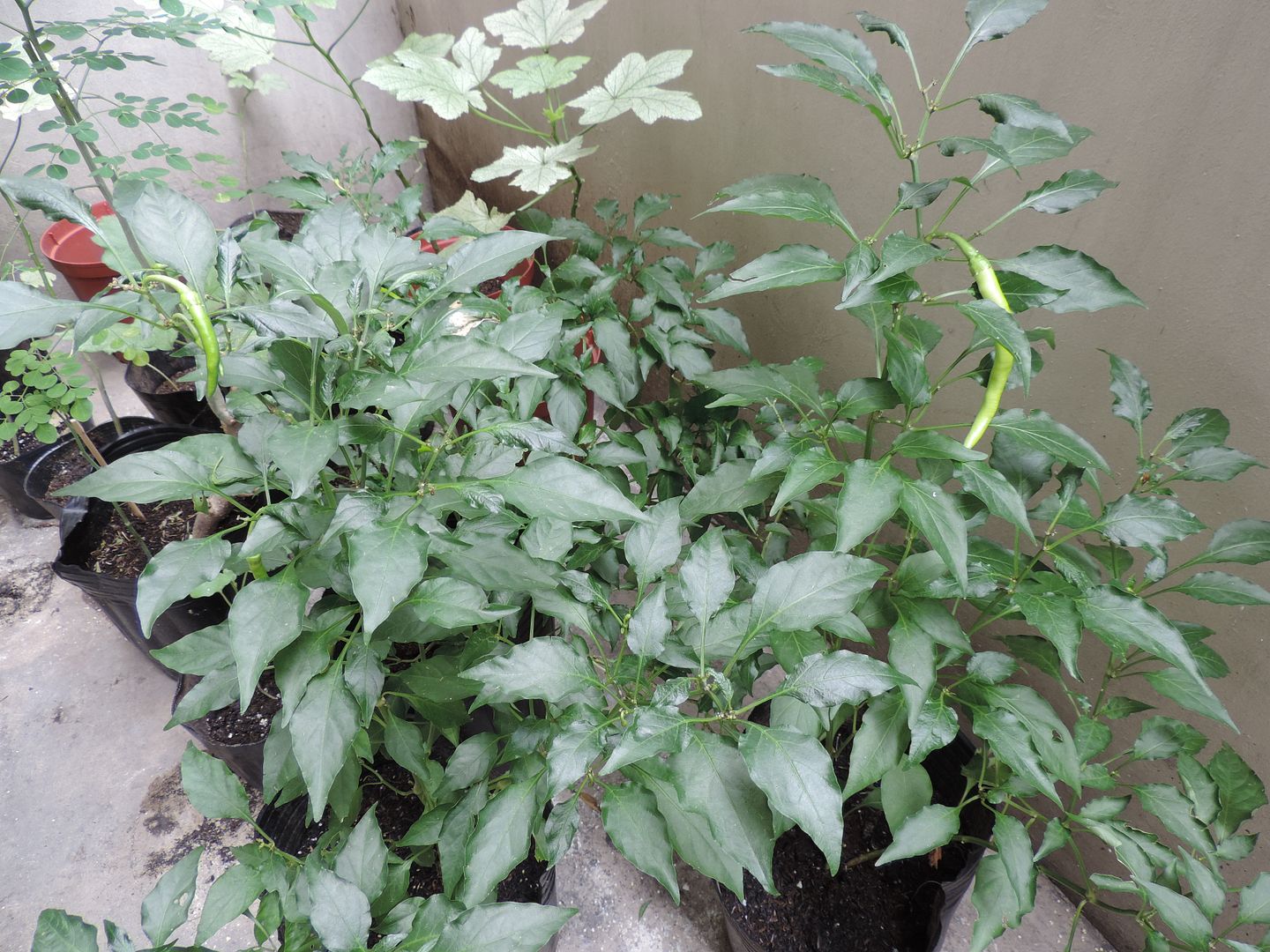 Cayenne (siling pangsigang)
I am glad that our cayenne plants are thriving. We have already harvested several
siling pangsigang
from our vegetables in pots for use in some of our home-cooked dishes. I'll get some malunggay leaves next time.