Grade 3 Career Guidance Week 2014 at LSGH was held last Thursday. The original schedule didn't push through because classes were suspended that day due to typhoon Mario.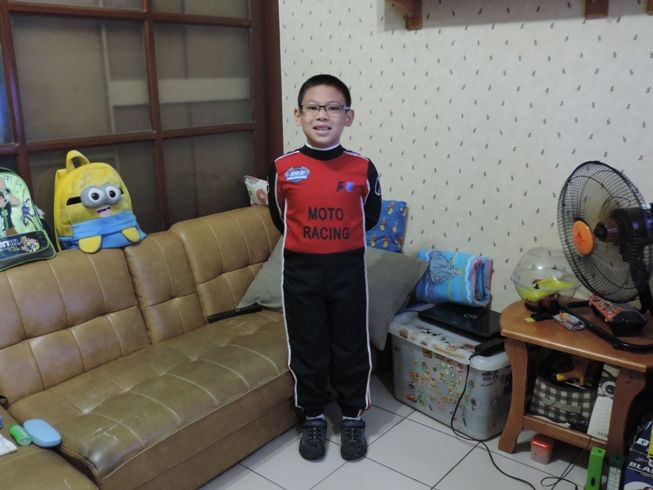 We bought this race car driver costume from a toy store in a mall near us. That's actually the only costume left with a size that would fit my son. If you'd ask me, I think the costume suits my son's personality well because he loves car racing games, and like a true-blue race car driver, he is somewhat of a risk-taker, too. This costume came with a belt, but we decided against wearing it as it restricts my son's movement. Besides, the costume already looks good without it.
What costumes did your kids wear in school for their Career Guidance Week?