Filipina women, rejoice! Nature's secret to naturally beautiful skin is now within our reach. AVEENO®, the no. 1 body lotion formula in the US with ACTIVE NATURALS® ingredients, officially arrives in the Philippines.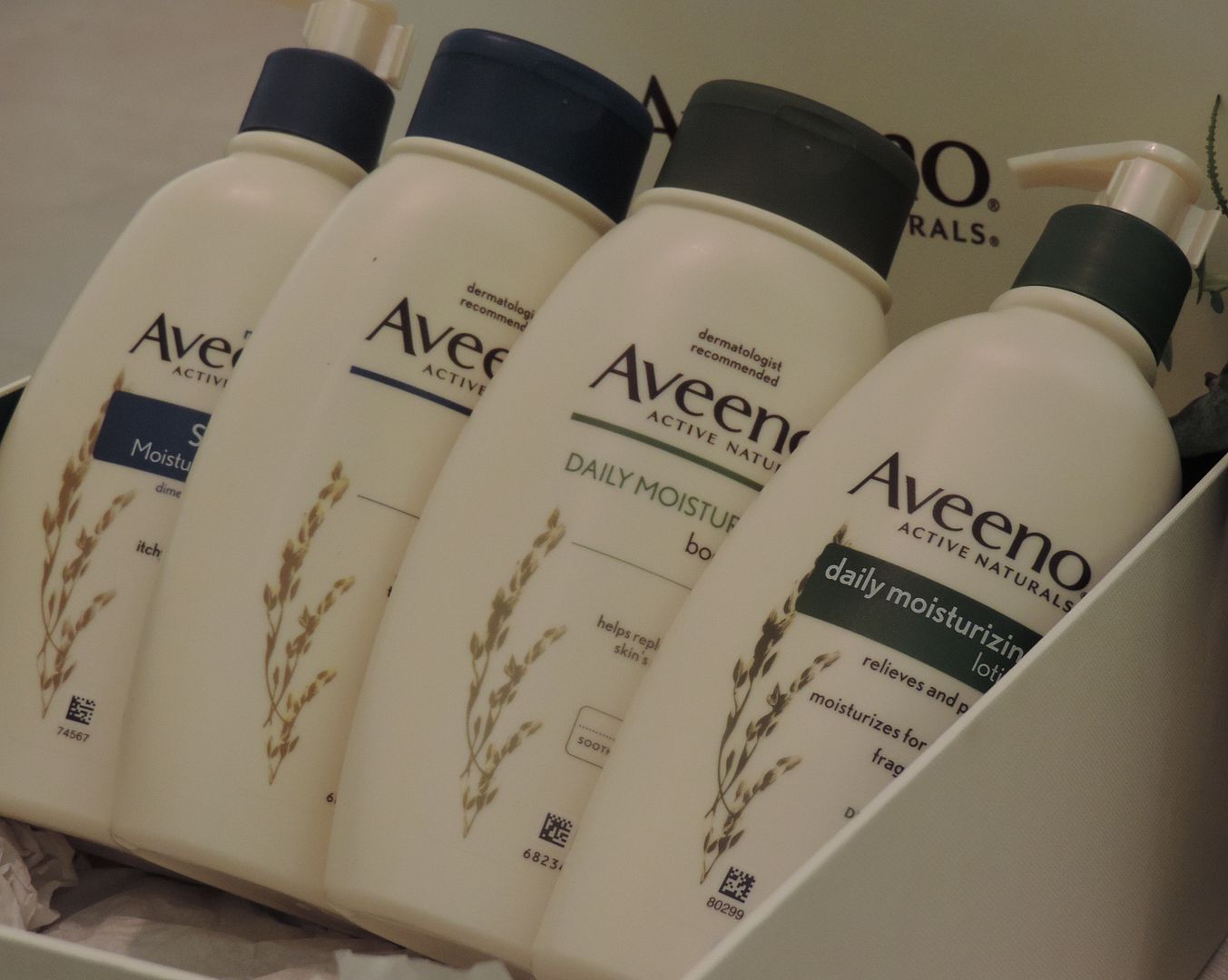 For more than seventy years, AVEENO® has been harnessing the power of all-natural and organic ingredients such as colloidal oats and combining them with breakthrough sciences to deliver skincare solutions that effectively cleanse, moisturize and protect all skin types while being gentle enough for everyday use.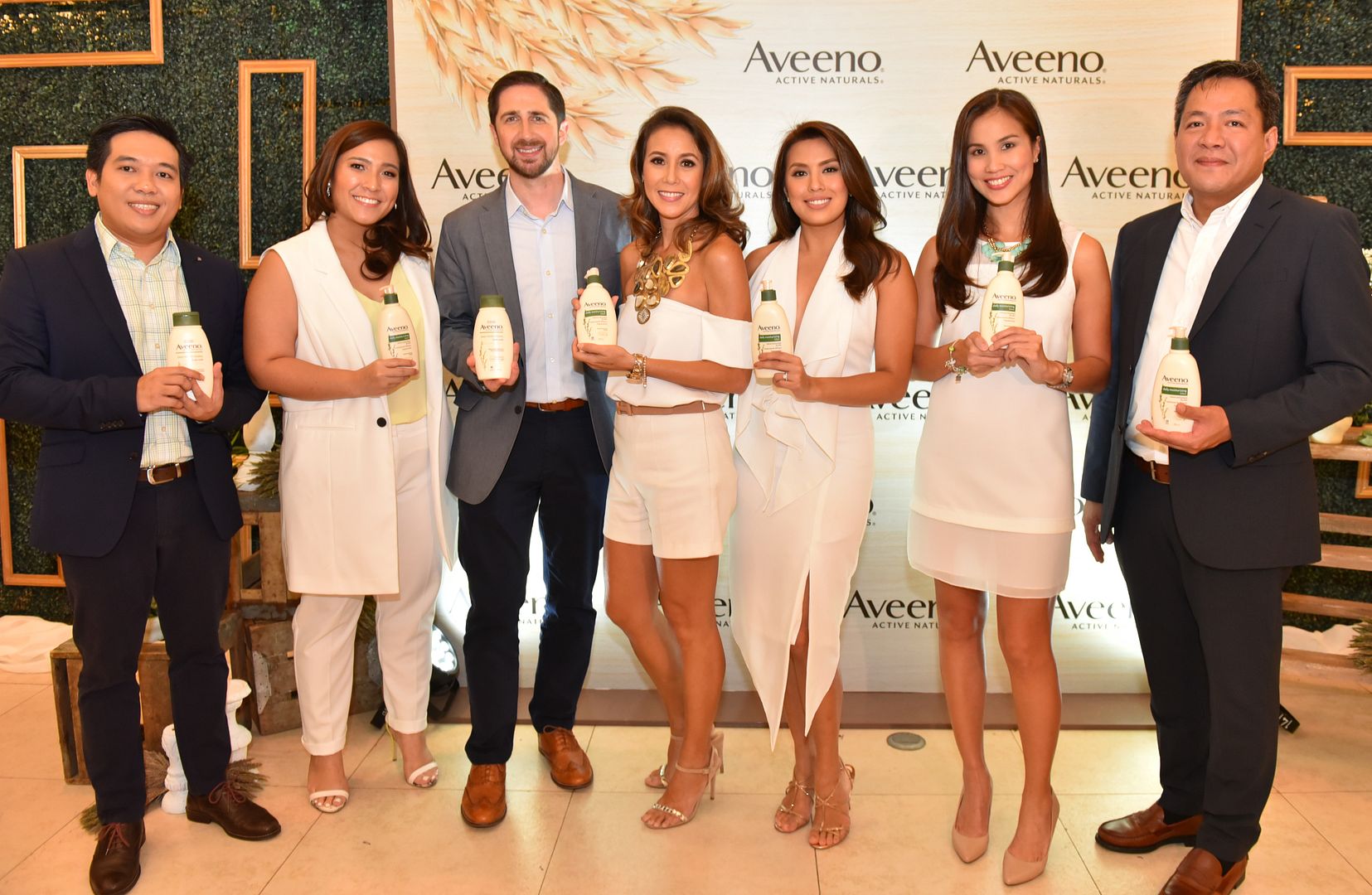 ABOVE L-R: Gerry Cruz, Head of Skin Care Franchise, J&J Philippines; Patricia Villasenor, Assistant Brand Manager for Beauty, J&J Phils.; Menas Kizoulis, Associate Director for Scientific Affairs, J&J Headquarters; AVEENO® brand ambassadors Christine Jacob-Sandejas, Nikki Gil-Albert, and Jaymie Pizarro, and; Rommell Narvaez, Marketing Director, J&J Phils.
"AVEENO® is backed by years of research to ensure that we deliver on our promise of providing deeply satisfying skin wellness solutions," said Johnson & Johnson Philippines Senior Brand Manager for AVEENO®, Paul Dizon. "By combining nature and science, we are able to help women restore their skin's health and reveal the most beautiful versions of themselves."
AVEENO® ACTIVE NATURALS® Products
AVEENO®'s Daily Moisturizing Lotion and Body Wash contain ACTIVE NATURALS® Colloidal Oatmeal blended with rich emollients that helps skin build a "moisture reserve" to keep it hydrated. Dermatologically tested and suitable for daily use, these products moisturize for visibly healthier and naturally beautiful looking skin.
AVEENO®'s Skin Relief Moisturizing Lotion and Body Wash
help restore essential moisture to itchy, extra dry skin. Its
ACTIVE NATURALS® Triple Oat Complex
is clinically proven to relieve and soothe skin while moisturizing for 24 hours to provide lasting protection and skin hydration. These products relieve all five symptoms of skin irritation: dryness, discomfort, flaking, roughness and itchiness. They also leave the skin feeling soft and smooth.
AVEENO® Brand Ambassadors Share Their Naturally Beautiful Skin Stories
More than the largest organ in the body, the skin is also the best storyteller of a woman's journey: what she's been through, where she's been, how well she takes care of herself and what she keeps close to her heart. With AVEENO®'s ACTIVE NATURALS® ingredients, they can have the confidence to bare their #naturallybeautiful skin stories.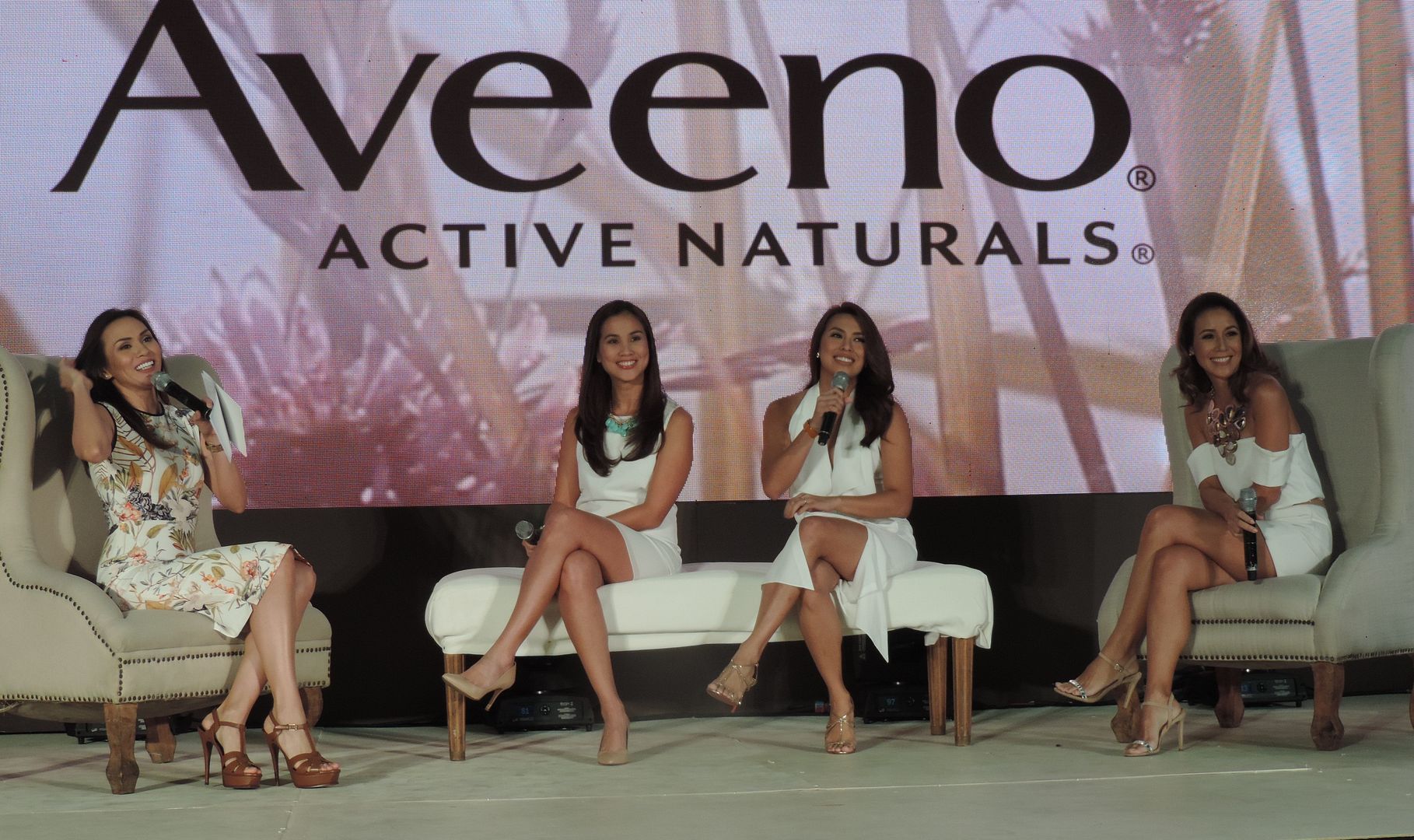 During the official launch held at The Blue Leaf Events Pavilion in BGC last Wednesday and hosted by Ms. Issa Litton, proud AVEENO® users
Nikki Gil-Albert
,
Christine Jacob-Sandejas
and
Jaymie Pizarro
shared their own naturally beautiful skin stories.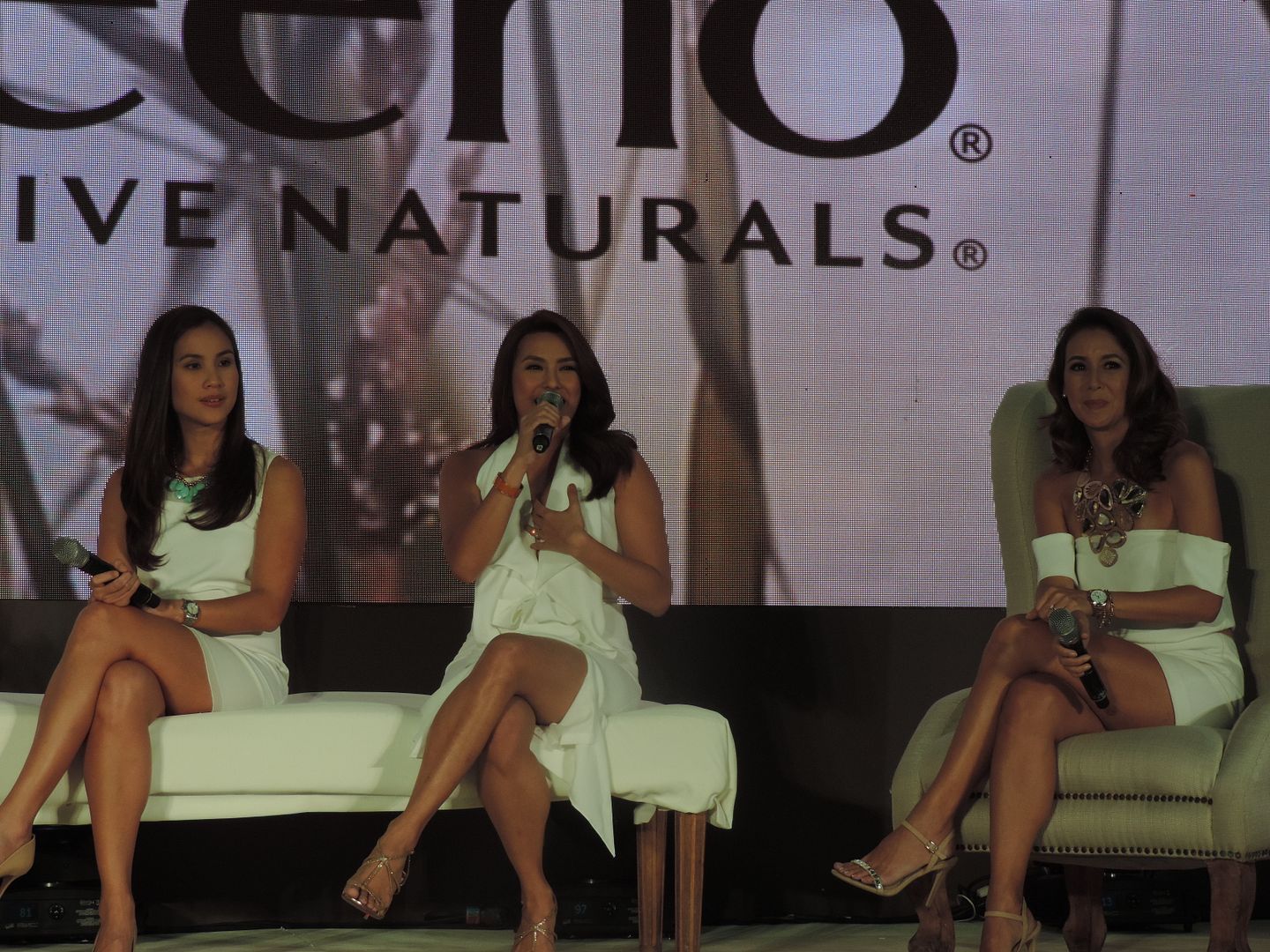 "I grew up with very sensitive skin and even went through an acne phase, so you can only imagine how difficult that was for me growing up," shared actress-singer and TV host Nikki Gil-Albert. "It also didn't help that entering showbiz at a young age meant exposing my skin to thick makeup, sleepless nights, exposure to heavy lights and a lot of traveling, which all eventually caused my skin to dry up."
Being in an industry that puts too much emphasis on physical appearance, Nikki said having dry skin made her feel insecure and less confident about herself. That is why she goes through great lengths to make sure her skin is well taken care of.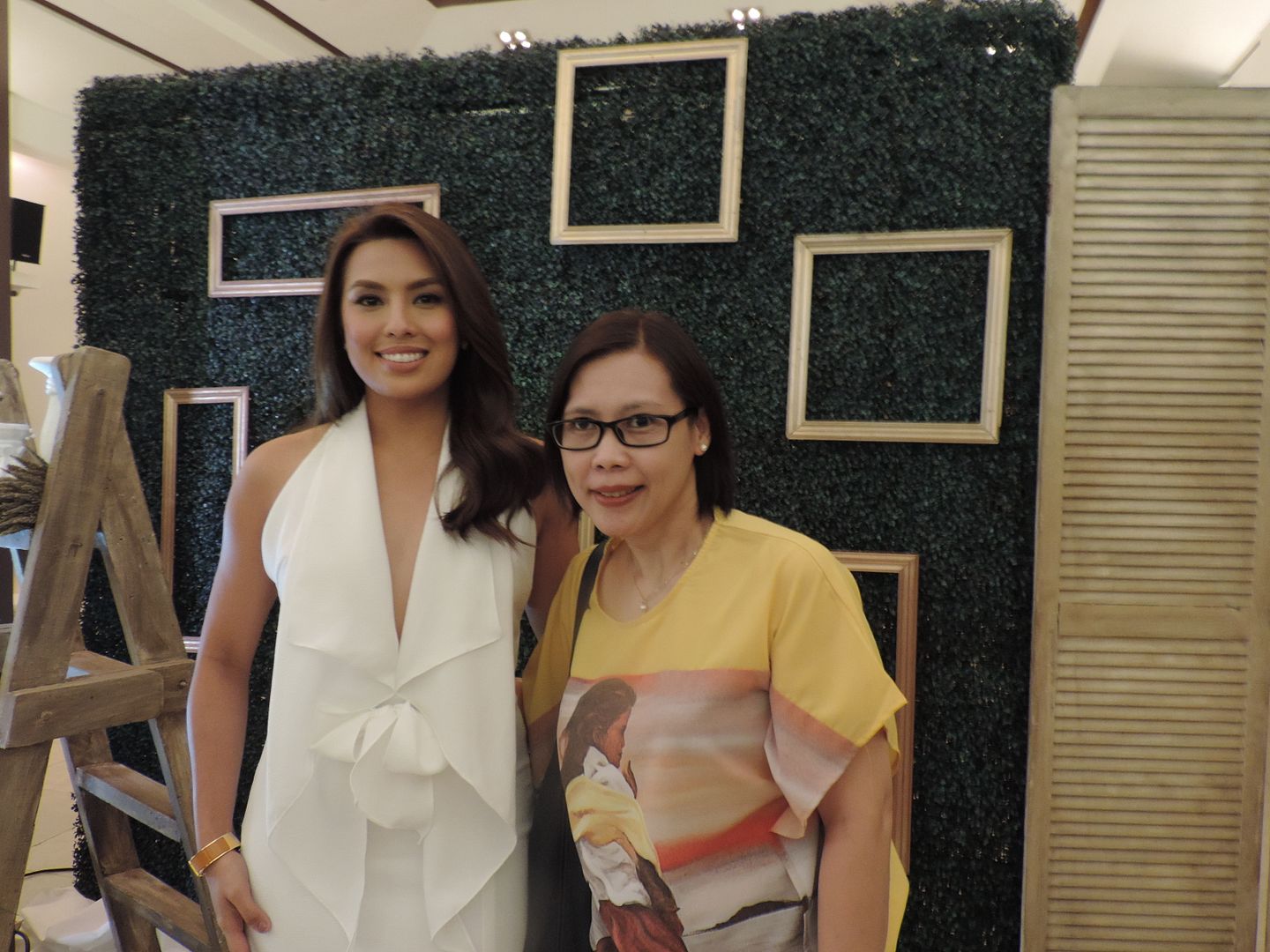 "I'm admittedly a big skin care junkie. I like trying out many different products but AVEENO has always been a staple in my counter. I've always known that natural ingredients can do wonders to the skin but not in the same way AVEENO's Active Natural ingredients can. With AVEENO, I am confident that I can keep on pursuing my passions and inspire other people to do the same without having to worry about dry skin ever again," she added.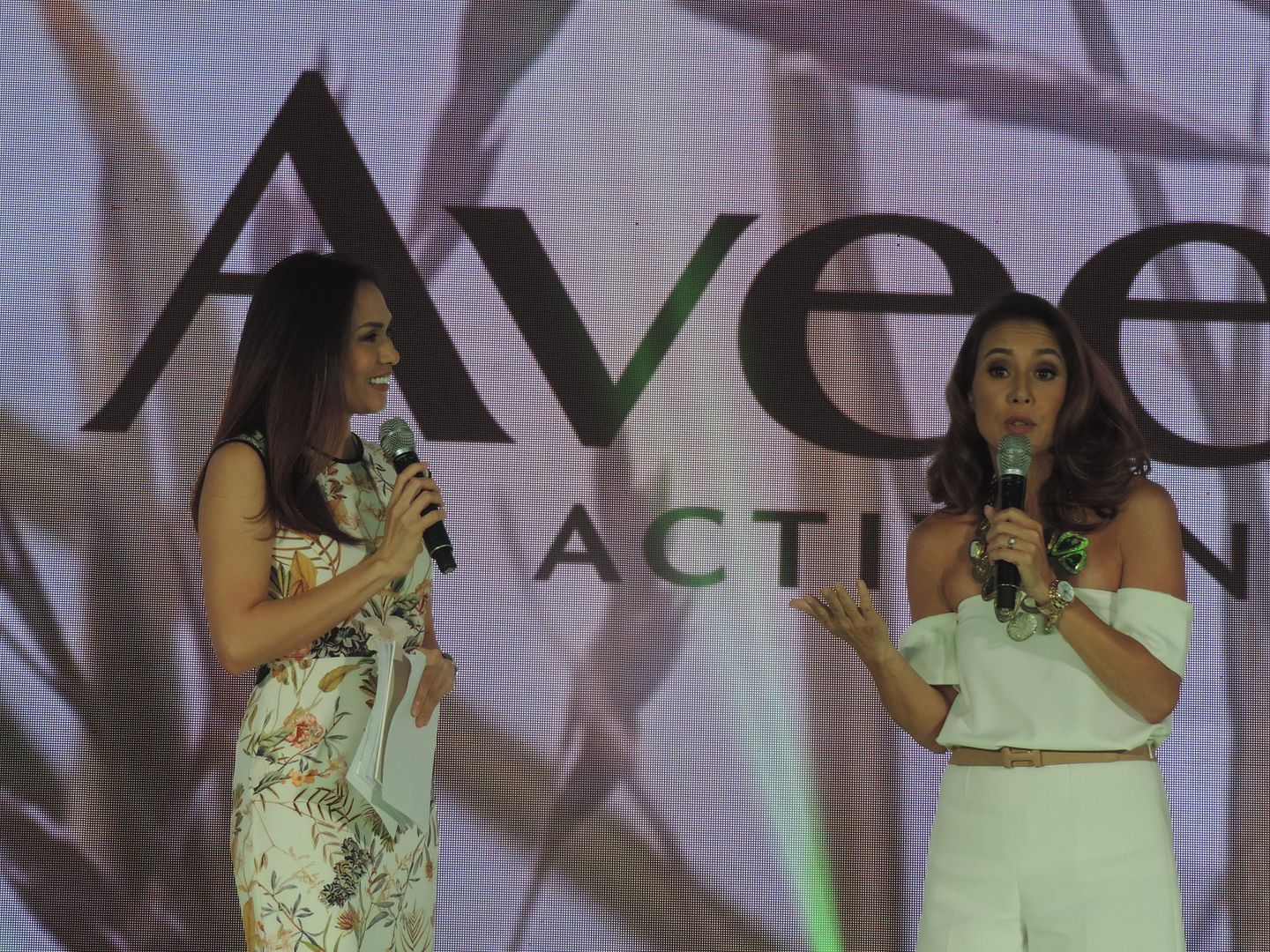 "Four of my 5 kids were delivered via c-section so I have a scar that I know won't go away anymore. I also have a lot of freckles on my shoulders and a few sunspots due to the amount of time I was under the sun while swimming. They honestly don't bother me at all. My scar is a reminder of how blessed I am to have such wonderful kids and the freckles and sunspots are proof of my hard work and dedication as an athlete. I have been using AVEENO even before it came to the Philippines and I truly appreciate how naturally beautiful my skin looks at the age of 49 thanks to it," shared hands-on mom, TV host and champion swimmer Christine Jacob-Sandejas.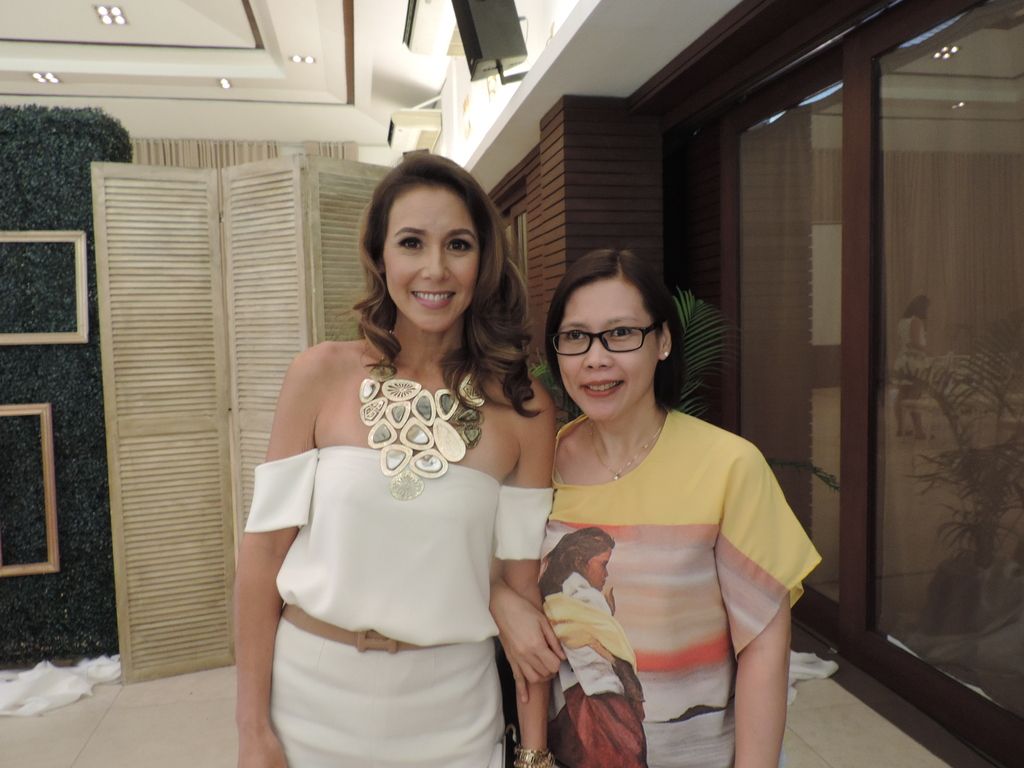 "As a competitive runner, you can easily tell from my skin if I'm training for another race. Believe me, the signs are not hard to miss: dark tan, chafing, heat rash, sunburn, you name it," shared triathlete and The Bull Runner founder Jaymie Pizarro.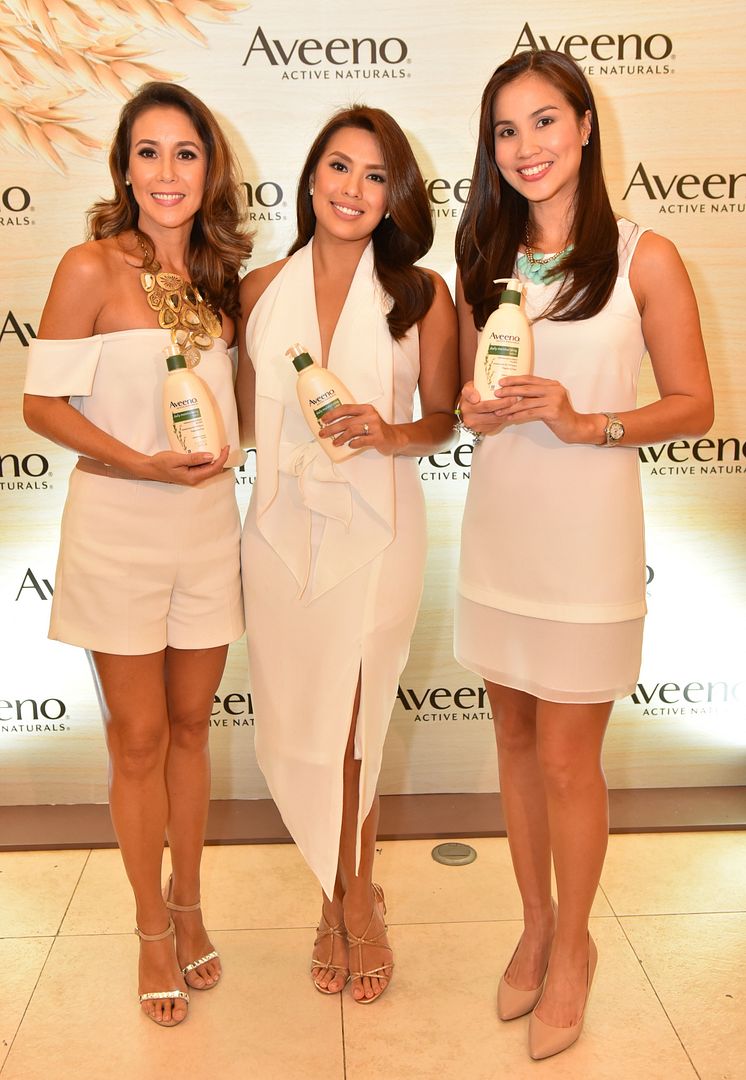 Proud AVEENO® brand ambassadors Christine Jacob-Sandejas, Nikki Gil-Albert and Jaymie Pizarro shared their #naturallybeautiful skin story.
Aside from common skin problems that come with being an athlete, Jaymie also experienced permanent skin damage while preparing for one of her competitions. "I crashed on my bike one month before my second Ironman 70.3 and scraped the skin off the right side of my body as I slid on concrete road. Despite the difficulties of training with open wounds, I pushed forward and eventually completed the race. Today, I look at my battle scars with pride knowing they represent how strong I can be in the face of obstacles."
"And after everything my skin has been through, it's really amazing how healthy and naturally beautiful it still is thanks to AVEENO," ended Jaymie.

Every woman has her own skin story to tell just like these three naturally beautiful ladies. See the
AVEENO® ACTIVE NATURALS®
difference and make your own story
#naturallybeautiful
.
AVEENO® is available in all leading supermarkets and drugstores nationwide. For more information, visit www.facebook.com/AveenoPH or go to www.aveeno.com.ph.